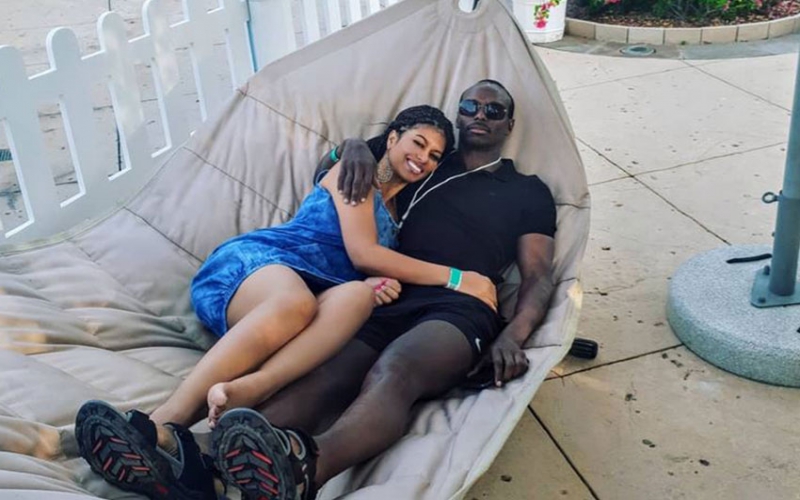 Modern marriages are complicated. With unrealistic expectations, conniving in-laws, toxic friends, materialism and religious differences, it is marriage as an institution is losing meaning.  
Matters mostly come to a head when rushing a relationship baked on social media, infidelity, external influences, one partner suddenly changing and money (when too much or too little) worsens an already strained union.
The coming of children only locks the exit especially in marriages cemented via church weddings -- before God, family, friends and not a few haters. But there are few happily married couples whose marriages are made in heaven and experienced on earth.
Faith Atsango, a marriage counselor says the secret to a happy marriage is marrying your best friend.
"It will make it easier for you when it comes to resolving issues, when familiarity gets in marriage or when the empty nest syndrome checks in, you have friendship to hang onto."
Atsango adds that communicating your feelings well to your spouse is key besides not holding grudges during conflicts.
"Talk to each other about what you want and how you feel and take time to understand each other. Try to know the dislikes and likes of your partner. Create and spend time together as much as you can. This increases the bonding time."
On why the married want to be single and the single want to get married, Atsango reckons that "when getting married, expectations are so high. And when you get in maybe they are not fulfilled. People change and they find it hard to adjust to the changes.
Read Also:Press-ups for life - Nine couples who fell in love through sport
For example, when dating so much fun was experienced but when you get married, babies come, or career and how you used to view each other during courtship changes and this brings discomfort. "In some marriages, spouses move goal posts. Either party starts hurting the other by infidelity or plans to have multiple sexual partners."
She says this leads to one party wanting to walk away but with the right kind of fundamentals, happy marriages are possible. Happiness is relative and personal.
This Valentine's The Nairobian features 10 seemingly happily married couples who come hell or high water, are still going strong. They share what has kept them together.
Bahati and Diana
It is hard to stay in a relationship when your whole marriage is judged by the public but gospel singer Bahati and Diana have managed it from having a TV shows to exposing themselves on social media. They married at a traditional wedding held at Diana Marua's family home in Komarock in October 2017.
Regarding their age differences, Diana stated: "Everyone is entitled to his or her own opinion. Back then, some people said things that were cruel but we are over that and it is none of our concern now. I mean, we have been together for almost two years now having gone through the different phases of friendship, dating and now marriage.
We always put it out there everything we want people to know. What they make of it is their choice."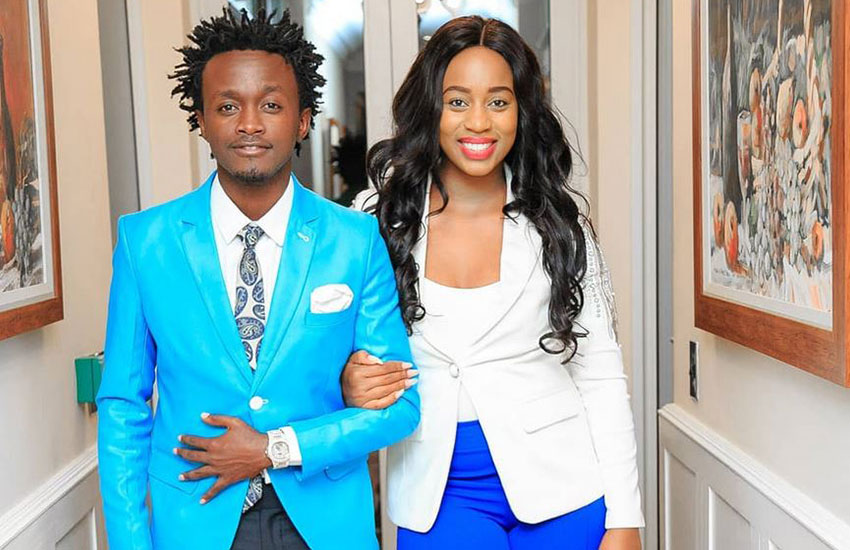 Bahati said marriage changed his life positively, "Imenisaidia sana kuwa more responsible. Thinking jioni uko na watu wanakuangalia unafeed so imenisaidia sana kukuwa more responsible more focused.
At times naangalianga Heaven (daughter) pia nasema I have to live right because right now I'm in the public hizi vitu hazijifuti zinajiweka."  During last year's New Year's celebrations, Bahati got engaged to her for the second time.
Allan and Cathy Kiuna
Church couple Bishop Allan and Rev Kathy have been married for 24 years. Though hard in the beginning because of power struggles, they made it work. 
"This thing called submission caused so many issues. My husband would ask me to do things for him, like to get him tea, and I would get mad. I would wonder why he was asking, yet he has hands and legs and I would tell him so. This went on for a while and the more it continued, the more miserable we both became. When he finally had enough, he sat me down and told me that he was no longer courting me as I was his wife; and that he could make me happy or unhappy. The choice lay with me."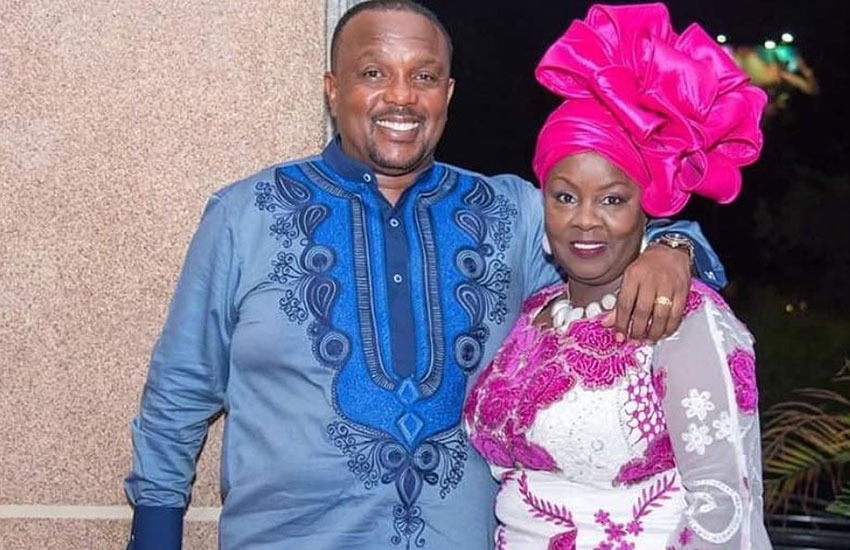 Allan wanted their marriage to work and she had to submit to him and "that was my wake-up call," she said.
Haters on social media have at times thrown cold water at them but they have  come out strongly to defend their marriage with the Bishop once posting "my wicked enemies stumble and fall!" while Rev Kathy Kiuna also supported her hubby, showering him with praise saying, "finally home with my boo after an extraordinary mission. God has been too good to us. To Him be the glory." 
Nameless and Wahu
Celebrity music power couple celebrated their 13th wedding anniversary last year. They have been together for over 20 years after meeting at a university function through a mutual friend. They dated for eight years before getting married on September 10, 2005.
Read Also:Kenya's top 10 most romantic public couples?
In a previous interview, Wahu, named the top five qualities that make Nameless a good husband.  "His dedication towards family, his sensitive nature, his easy-going temperament, his sense of leadership and his good looks!" she told NTV.
Nameless said though they have been together for long, they are still learning about each other. "It's been eight years dating and 12 years marriage. We know each other inside out and we are still learning each other. Our foundation is pretty strong and we have weathered very many storms but the good thing is she understands my pressure and I understand hers," he said.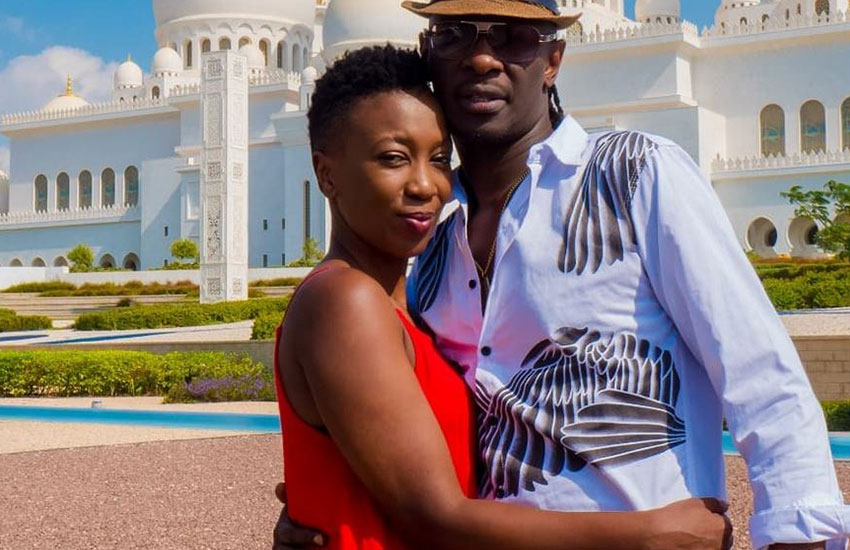 The only regret he has is not getting kids early, "One thing I wish I could have done is I think I should have had my kids earlier. Our kids change our lives so my much, and especially how you look at life.
As I always say, there are things I see in my kids that explain so much about me." The two have two daughters Tumiso and Nyakio.
DJ Mo and Size 8
Gospel power couple, DJ Mo and Size 8 tied the knot in 2013 in a private ceremony that was attended by family and close friends.
During their fifth h anniversary, Size 8, posted on social media:  "I can testify of such a miracle. To you ohh Lord be all the glory. Thank you for blessing me with the best husband heaven can produce for me @djmokenya. May this our marriage be your instrument to encourage others who have lost hope in marriage that you are still able to perform miracles and that they should believe against all that you can rescue their marriages."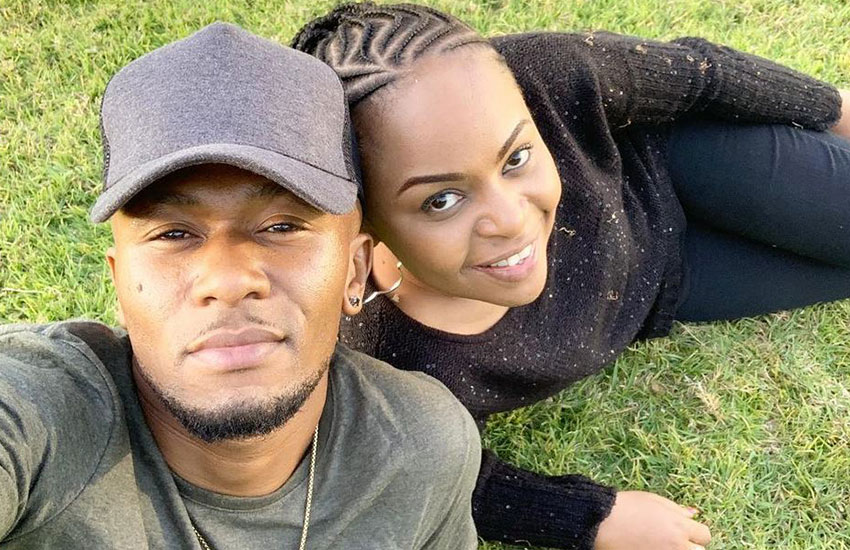 Though marriage is hard, the couple, have had their own fair share of disagreements.
Last year, DJ MO confessed Size 8 moved out after a disagreement, and she briefly rented a house before retracing her steps back home after two months. They have one child.
Julie and Anthony Gichuru
Celebrated media personality Julie Gichuru and hubby Anthony Gichuru have been married for 15 years. The pair exchanged their nuptials on November 29, 2003, and Julie cooed "Anniversary loading...me and my boo. 19 years of love, 15 years of marriage."
She confessed that during their dating days, when things got serious, she did not know how to cook. "Honey, you need to know I can't cook," she told him.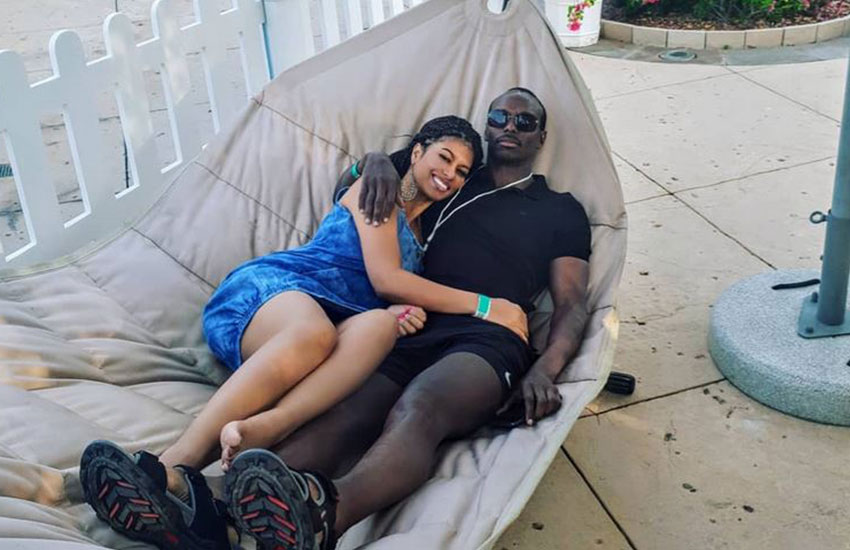 "I have developed a love for healthy food and even cooking. For those who are not aware, I am a terrible cook. Many years ago when I was at Capital FM, things were serious with Mr. G, so I decided to come clean on all issues. "Honey, you need to know I can't cook." He laughed but I was dead serious.
For close to 19 years together, not once has he complained while I have enjoyed his choma and more. I want to make something he will truly enjoy. I have a new recipe for a super-fabulous omelette. Life is a journey?" Added Julie.
The couple is blessed with four kids.
Njugush and Celestine
For comedian Njugush and wife Celestine Ndinda, theirs was love brewed in a college hostel. The couple welcomed their son last year and also celebrated their first anniversary.
"It's been a whole year since he married his beautiful and supportive wife and Njugush took to Instagram to remind us of their milestone in the funniest and most adorable way," said Celestine.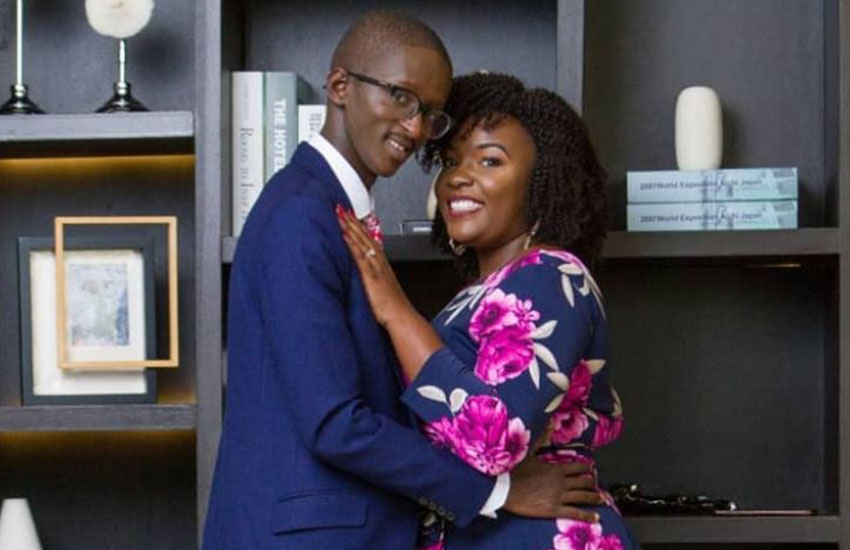 Njugush added, "It's been a journey aki- kutoka hostels pale KIMC bana to making a cute little family. Happy 1st anniversary to the lady who made the most beautiful bride for me hapa wadau niliangukia. Happiest anniversary to you sweet caramel nut. Happiest one to the great talent manager ever. Alafu niliwacha ugali managu hapo pole nilimaliza nyama tuliambiwa hii kitu nikuvumiliana nanii."
Chris and Cate Kirwa
The events power couple are business partners and marked their fifth h anniversary last year. The couple took to social media and posted:  "On 21st October 2013, I married my best friend @CateKirwa…we thank God for her, our families, friends, business partners and everyone who supported our dream wedding. May God continue blessing you. Thank you." 
The couple, never liked how people associate pain and negativity with marriage especially if the couple is in the limelight.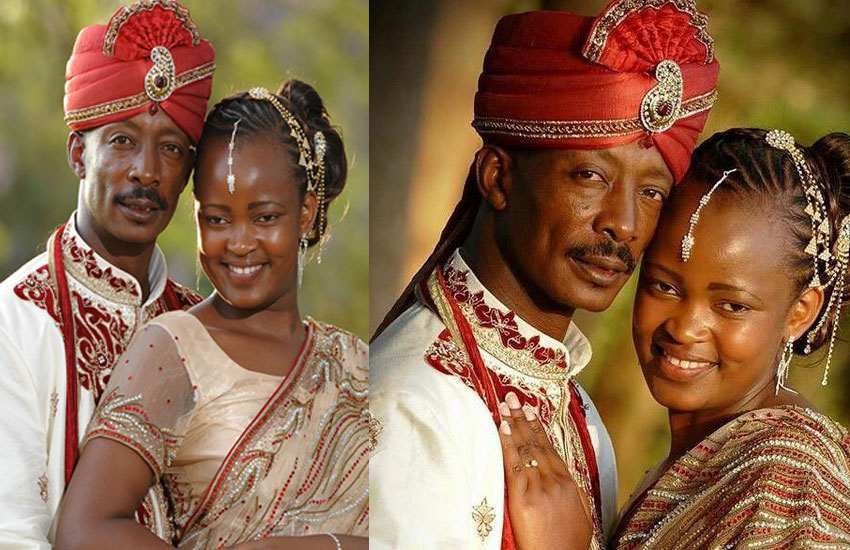 So, they started their positive hashtag #WarmestCouple and posted a photo of different couples to celebrate marriage of which Kirwa said "It is beautiful. But that is not to say that couples don't disagree. There are challenges which all of us experience but that is just normal."
Janet Mbugua and Eddie Ndichu
Power couple Janet Mbugua and Eddie Ndichu are still going strong three years and two kids later.  Said Eddie Ndichu: "Three years ago today she turned me into an honest man. Thank you, Lord. To a lifetime of friendship and forgiveness, my love," while Janet posted, "never laugh at your wife's choices, you are one of them #3YearsAgoToday."
Talking about insecurities she said: "I'm aware that Eddie looks some typa way, don't let it get to his head but I think in terms of marriage is really about the couple and God and He is the only one who handles everything, the insecurities, the arguments, the good and the bad."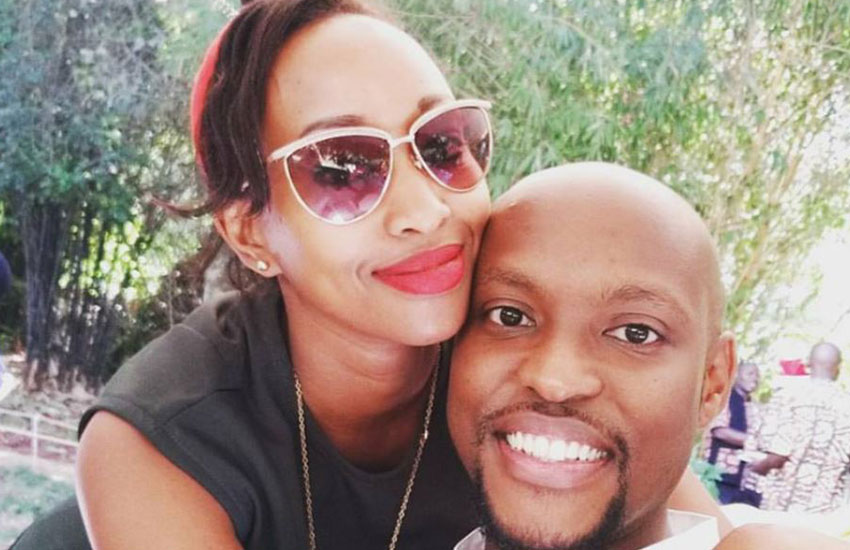 Eddie has opened up about being married to a famous person arguing "It's horrible being with a wife who is in the limelight" because now he's referred to as "Mr. Janet."
Alex Mwakideu and Miriam Mwemba
Alex Mwakideu and his wife Miriam Mwemba do not shy away from showing their affection on social media.
They celebrated their fourth anniversary and each year, she makes sure he remembers it and they take a vacation.
"I am the luckiest man in the world! I love you @deembela Happy 4th Anniversary to us!' said Mwakideu.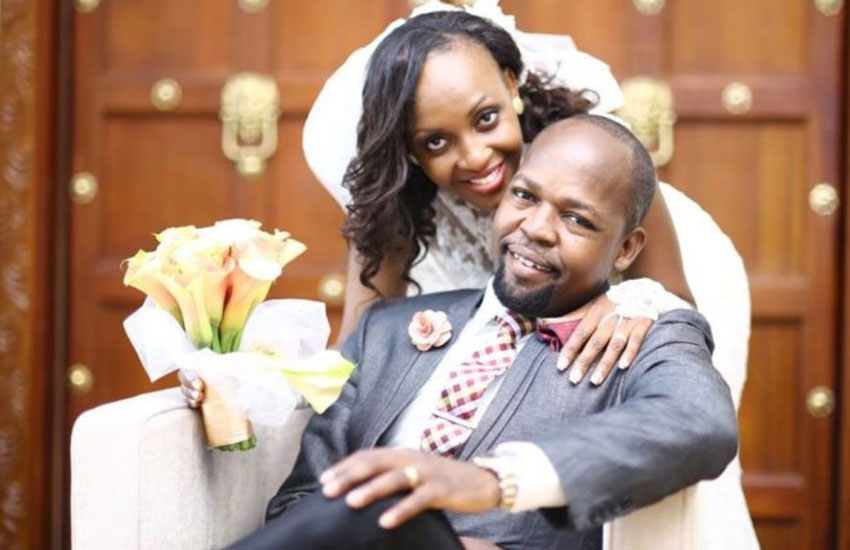 "On this same day, in the year 2014, I made a decision to live the rest of my life with this beautiful, gorgeous, amazing, loving awesome friend, confidant, soul mate. My lifetime partner! My ride or Die! To date, it's still the most important decision I've ever made in my whole life!!! Happy 3rd Anniversary to us!!! . #weddinganniversary #anniversaries #Weddings #Love #Marriage #LoveLife," he wrote. The couple is blessed with two daughters.
Risper Faith and Brian Shujaa
Socialite Risper Faith and husband Brian Shujaa dated for three years before they got married.
Risper revealed in an interview that it all started with a DM, "The funny thing is that he dropped me a line on my inbox, pampering me with all sweet words and promised to come to Nairobi to visit me. I thought that was a joke because I get a lot of that kind of mail. After responding to him two months later, he came over and after meeting, he sounded serious."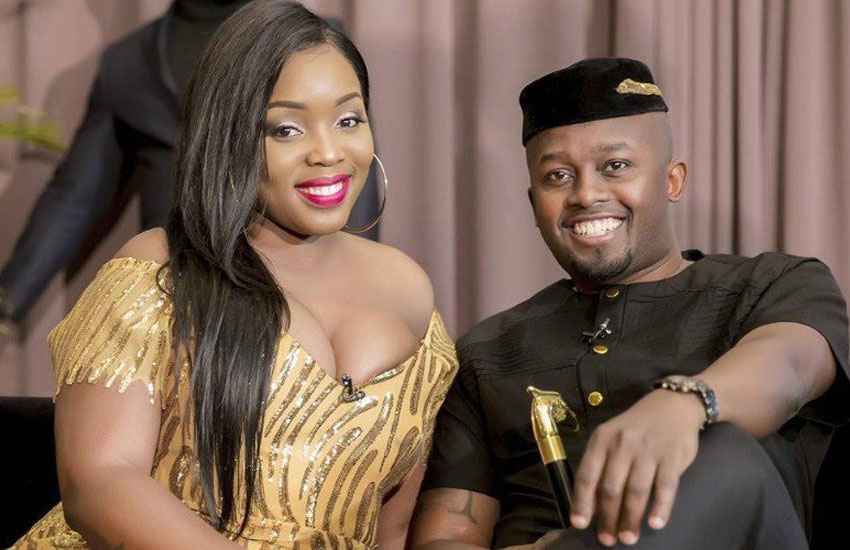 She moved from Kiambu to Kilimani and have just celebrated their fast anniversary: "Happy birthday my king; you are perfect in my eyes to many more years….let's enjoy this day I love you. Happy 1st anniversary my king," she said.
Brian posted, "Family 1st. happy birthday to daddy and I love you soooo much Risper. The best year ever love you my son."