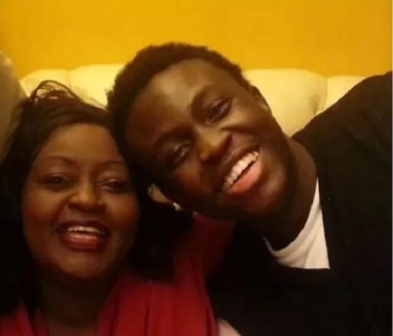 British hospitals have refused to treat veteran Kenyan Afro-fusion singer Achieng Abura's son, Prince.
Prince was diagnosed with sickle cell anaemia at birth.
After Abura's death, Prince has had a number of complications that resulted in him being admitted at the Aga Khan Hospital.
New reports state that two hospitals in the UK have declined to admit him because he is not covered by National Health Services.
The fundraiser chairperson of Prince's M-Changa account disclosed the info stating, "Prince was discharged the day before his mother was laid to rest and travelled to Songhor for the funeral. After a procedure done at Aga Khan Hospital, a few days before, he has since stabilised. He has been eating and sleeping well and regaining his strength. In the meantime, Lucie has been to the UK and been in contact with the two hospitals we were referred to by Achieng. Unfortunately, it seems they will not admit Prince unless he is covered by the NHS, which could only happen if Prince was enrolled in college there."
The family is now trying to get assistance from Indian hospitals.