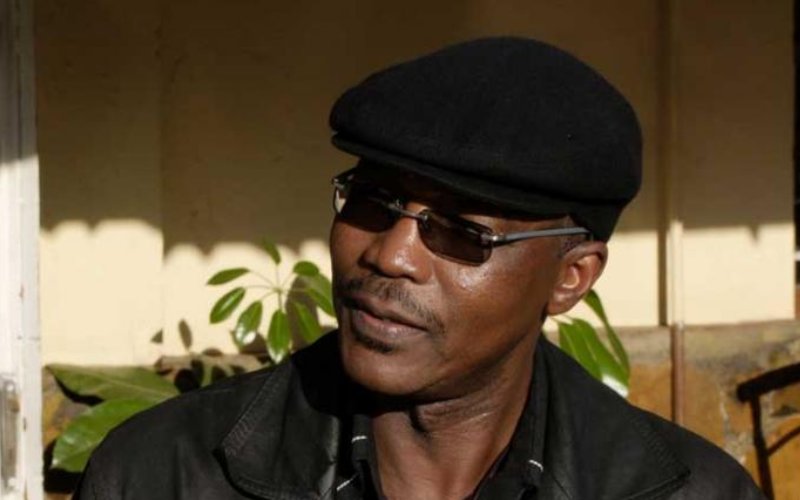 Legendary Kenyan singer, composer and author Tabu Osusa has been awarded the Order of Arts and Letters honours.
The Order of Arts and Letters (Ordre des Arts et des Lettres) is an award presented in recognition of eminent artistes and writers, as well as people, who have contributed significantly to the creative industry. 
Osusa was given the award during a ceremony held at Alliance Française, Nairobi.
The ceremony was attended by the Ambassador of France to Kenya, Madame Aline Kuster-Menager among other distinguished guests.
Osusa was honoured for outstanding contribution to the promotion of Kenyan music.
"This is a great honour being awarded the Order of Arts and Letters honours. Sometimes, this is what happens. Getting recognised, not by your own people, but the world," Osusa told The Saturday Standard. 
The music promoter is also the founder of Ketebul Music and producer of a number of Kenyan music journals, among them Benga: The Story of Popular Music in Kenya 1946-2016 – that he co-authored.
Born in 1954, Osusa is one of the iconic players in the entertainment sector, who helped establish the African music sound by discovering and promoting people with varied knowledge and skills in the field of arts and culture.
Having settled in Barumbu Kinshasa, DRC, in 1974, where he joined his Kenyan music trainer and saxophonist Ben Nicholas, Osusa returned home three years later and joined Les Kinois band.
He later founded Ketebul Music in 2007.
Osusa has received other international recognitions in the past. In 2016, he was nominated Five Music Rights Champion by the International Music Council.
He has been a speaker at the World Forum on Music. He was also appointed by the Smithsonian Folkways to select artistes and co-produce the album, African Rhythms: Songs from Kenya.