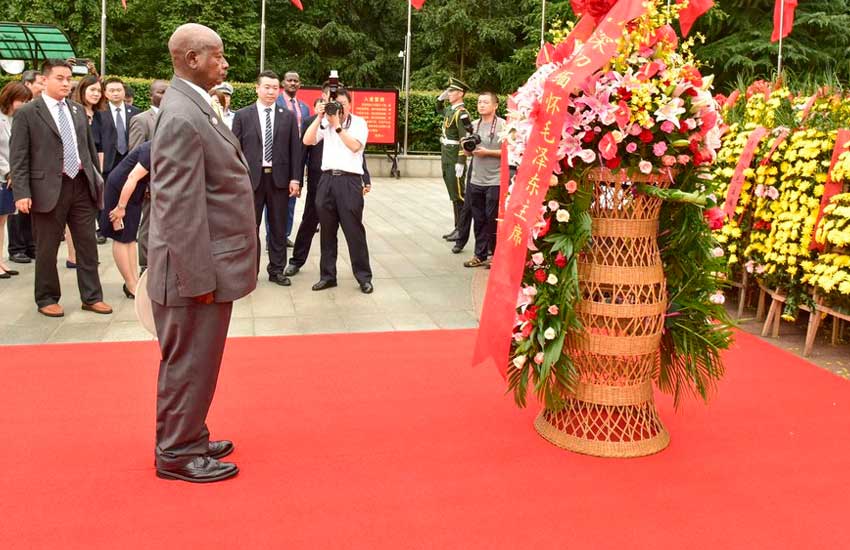 What is in a suit?
Well, trolls on social media seem to have an answer and are having a field day picking on President Yoweri Museveni.
This is over his outfit in a 'pilgrimage' to the birthplace of China's Founding Father, Chairman Mao Zedong in Shaoshan Village, Hunan Province.
The oversize suit he wore is taking center stage with social media users asking the Ugandan president to ditch his tailor.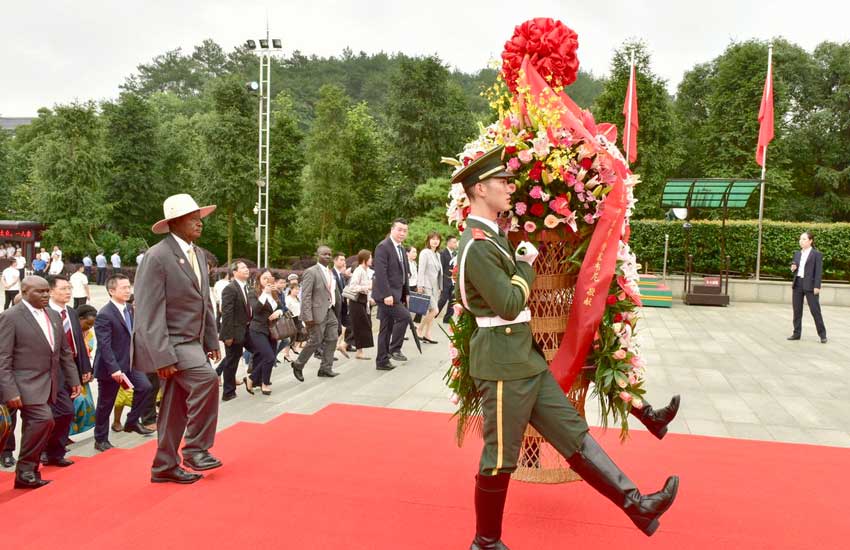 According to some of his followers, the head of state who has been in power since 1986, should overhaul his wardrobe to fitting, trendier suits.
Naye muzeyi whose designing these over sized suits

— ekibuga kampala (@muwonge08) June 27, 2019
One cheekily shared that the oversize piece was Museveni's equivalent of body armour.
Lol! U guys Pres.M7 puts on a body armour! his life & safety is our top priority too, "go put on your fittings"#Kanvewano!

— Ssembatya Nicholas (@Nickcharles84) June 28, 2019
Not everybody was against though.
That is a very nice suite.

— The Naive one (@TheNaiveone1) June 28, 2019
Museveni was in Hunan on a two day working visit and opened the China-Africa Economic and Trade Expo according to Uganda Media centre.
Museveni's 'pilgrimage' started "from his Hotel residence -the Rongyuan Hotel, Room One, which used to be Mao's' residency" and included a tour of the Mao Zedong Memorial Hall.
"Today, I undertook a historic and revolutionary pilgrimage to the birthplace of China's Founding Father, Chairman Mao Zedong, in Shaoshan Village of Hunan Province… I also toured the humble home in which Mao was raised and later the Orange Island where a large statute of Chairman Mao as a young man stands majestically in the sky," he wrote on Twitter.
Here are some of the comments on Twitter:
Whoever dresses you ummmmmm??????

— watson musa (@watsonmusa) June 28, 2019
Hii koti ????????????

— Silas Ng'etich™ (@silaskngetich) June 28, 2019
Whoever designs your suits....

— Brembo (@allenochi) June 28, 2019
Lol this guy and his oversized suits

— Honourable Ben Ja Min (@BEN2JA5MIN) June 27, 2019
Well done Mzee; also please let us have the contact details of your tailor...

— Tahir (@leanfroot) June 27, 2019
Related Topics