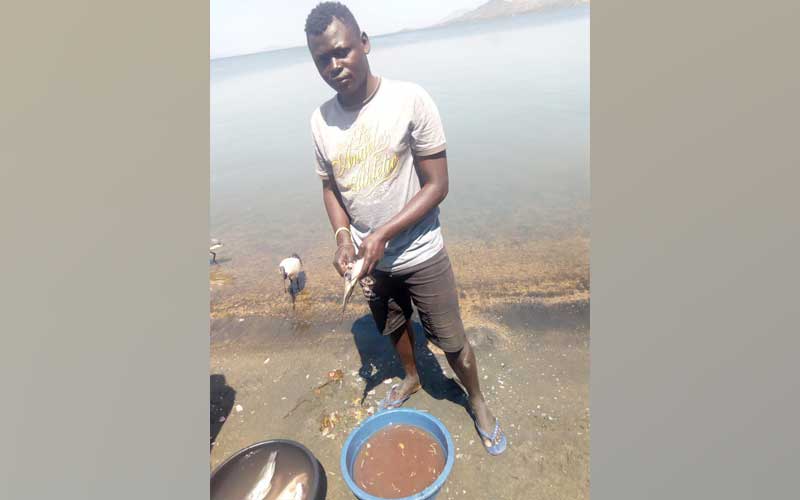 As some are scratching their heads trying to make that elusive coin, 20-year-old Warren Darmian is cashing in on fish. Hear this: He makes money gutting fish. Based in Mbita, on the shores of Lake Victoria, Warren has specialised in removing fish innards and scales. He then cleans the fish for packing or frying for customers. That makes him enough money to lead a comfortable life. After he completed his secondary education, he ventured into the fish cleaning business. He had spent a better part of his childhood gutting fish alongside his mother who ran a small restaurant by the lakeside.
"I used to help my mother to scrape off fish scales for her eatery business. Since it was the only food joint by the lake, some clients who came to buy fish at the shore preferred carrying them already scaled."
READ ALSO: Denri, the Kenyan bag designer taking on international brands
The Form Four leaver adds that: "I did it for free for some of our customers. I had to do it given the restaurant was our main source of income. I couldn't ask for payment. So when the opportunity came knocking on the door, I had to grab it."
The first day he made Sh650 from his new venture. He would soon realise that this was a potential business and so, he requested his mother to allow him embark on the business fully.
"Before we got someone to assist my mum in the restaurant, I used to wake up at 6am to help her before starting on my business at around 7.30am," explains Warren.
Then his elder sister volunteered to help their mother at the restaurant. Warren thought beyond fish scaling and gutting. He soon started frying fish for customers. Most of these customers either wanted to travel to far flung areas, or had other engagements. Warren took to the frying business as fish takes to water, and soon, money started flowing. He charges his customers depending on the weight of the fish to be scaled or fried. As for scaling, he uses a bucket as some of the fish are sometimes too small to be weighed. For a small bucket, he charges Sh50, while a giant one goes for Sh100. When it comes to frying he charges Sh70 per kilo.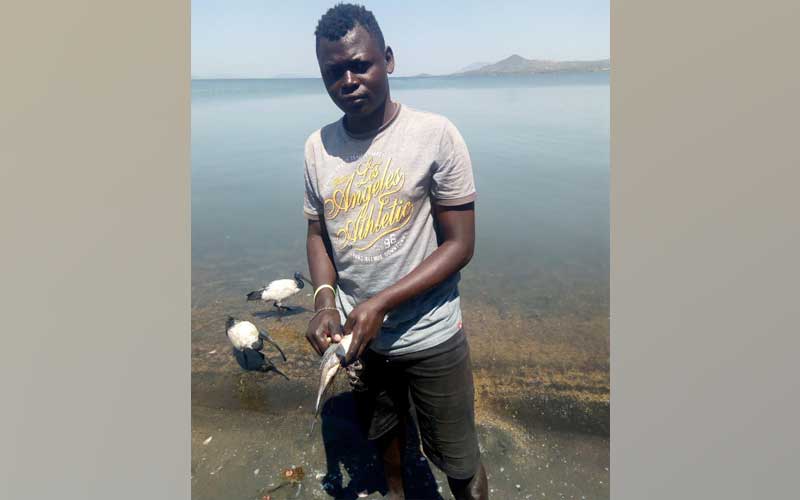 "Fish scaling and gutting is the backbone of my business. I get customers every day. But as for frying business, a majority of my clients are people traveling out of Mbita," he said.
READ ALSO: Sh1,200 per hour- Nairobi youths minting money through pet sitting
Warren has no plans to quit the business any time soon. He says he makes up to Sh14,000 per week when the business is good. The good news is that he enjoys a monopoly as he is facing no competition.
"Many young people are afraid of doing certain jobs, this being one of them," he says, adding that: "This business is rewarding. I have to do my best to please my customers every day."