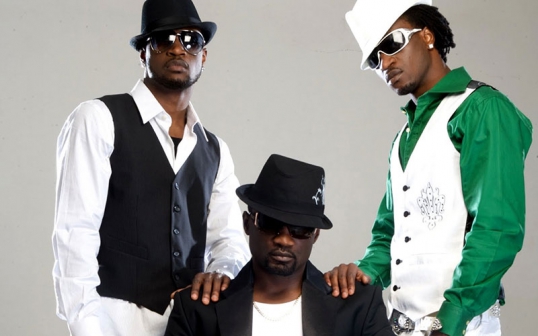 The Nigerian brothers' beef has reached a new height
Peter, one of the P Square duo fell out with his brothers Paul and Jude, who was their manager
The fight between the P-Square duo seems to be widening. Recently, Jude 'Enges' Okoye, the elder brother, who is their manager said he would buy Peter 'Mr P' Okoye a coffin.
The comments infuriated Peter who was restrained from punching him as the trio squabbled in their lawyer's office.
The clip of the fight appeared on a Nigerian blog and shows Jude Okoye and Paul 'Rude Boy' Okoye threatening to beat up their brother, Peter Okoye.
Peter reportedly requested lawyer Festus Keyamo to write a letter terminating the partnership agreement between the twins.
Last year, Peter attempted to fire Jude as the manager in a series of tweets. He voiced his anger over Jude's 'poor management'.
"Peter and Paul has the right to sack the entire management team. Business is business, period. I don't have a problem with Paul but the management."
However, Paul stuck with Jude as his manager, while Peter got new manager and rebranded as Mr P.
Our sources reveal that drama started after Peter married a woman from a different tribe.
The Okoye family, who are Igbos, were not amused by Peter marrying a Yoruba girl, who they claim to be slightly older than him.
But Peter stuck to his guns and told Jude to be taking only 15 per cent of earnings since he was only a manager.
"This made the family accuse Peter's wife for gross misconduct since the trio earned equally. But Peter still had another axe to grind. He saw that his potential was not being fully utilised on singing as Paul was being fronted more and more. He felt he was being relegated to more dancing role," said our source.
Peter accused his siblings of only accepting collaborations from Paul and not him.
"If an artiste requested for a collabo with the group through Peter it was always rejected but if it came through Paul it was accepted," said our source.