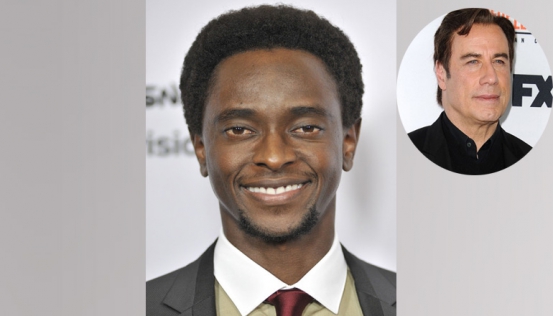 Kenyan-American producer and director Edi Gathegi will be acting alongside renowned American actor John Travolta.
They will be featuring in Criminal Activities, an ultimate dramatic thriller centered around four friends attempting to make a risky investment to escape a ruthless mob after their get-rich-quick scheme falls by the wayside.
Gathegi says felt so humbled to play alongside the all-star cast that it brought out an unexpected side to him off-screen.
"Travolta was so good that I immediately became insecure about my place in the film. I started asking myself what am I doing here and questioning whether I was worth being a part of the cast or not. I was nervous, but as we continued to work, I realised he is a nice guy. He is hands down a class act," he said.
Travolta first became known in the 1970s, after appearing on the television series Welcome Back. In the film, Gathegi also plays next to the likes of Dan Stevens, Jackie Earle Haley.