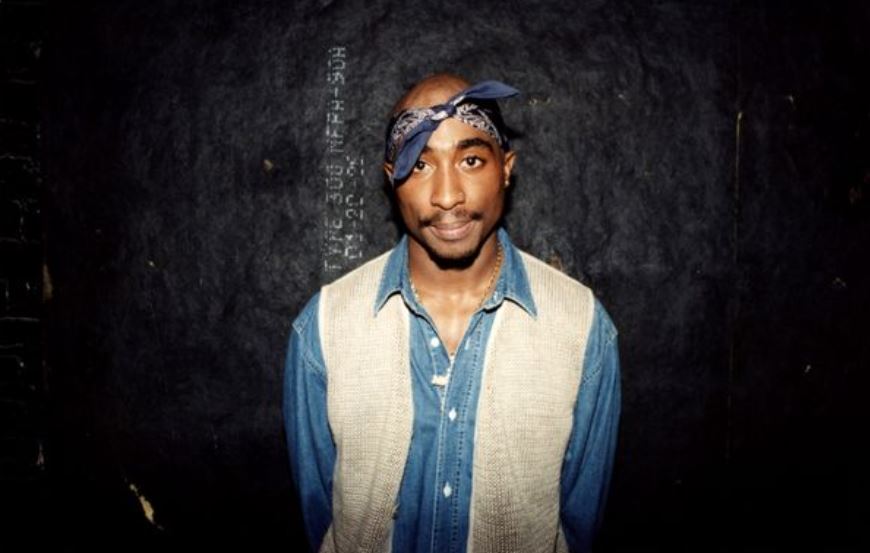 Monday 13th September marked the exact date legendary rapper, actor, activist, thug, poet, rebel and visionary Tupac Shakur, in full Tupac Amaru Shakur, original name Lesane Parish Crooks breathed his last.
On the eve of September 7, 1996, accompanied by the then CEO of Death Records, Suge Knight, Tupac attended a Mike Tyson fight but ran into a small altercation with a Crips gang member. The two fought briefly but were broken up.
He and Knight proceeded to a club owned by Knight after the fight but this did not materialise as an unidentified male stopped by in a white Cadillac and rained bullets into Shakur's car. A total of 14 rounds managing to hit the legendary rapper 4 times. Shakur was quickly taken to hospital and the doctors struggled to keep him alive for six days before his mother called off the life support procedure. This is when he died as a result of cardiac arrest.
Although this was the quadranscentennial anniversary of his death, his passion for music blazes as brightly as ever. But if his death inspired grief from fans all over the world, it was also the basis for something altogether more bizarre and brought up several conspiracy theories.
Tupac faked his own death
Tupac hits the headlines rather one too many times than our local living rappers. The main reason why the rapper still feels so omnipresent is the enduring conspiracy theory that he didn't succumb to gunshot wounds sustained, but escaped to Cuba.
Just a while back, Tupac was brought back to life via technology to appear in a Snoop Dogg video and fronted the new season of Supreme as a hologram. This is a continuation of an aggressive posthumous life cycle for the late rap legend, with Tupac releasing seven of his 11 platinum albums in death, headlining Coachella (again, like a hologram) back in 2012, and giving Kendrick Lamar a pep talk on arguably the most important album of the 2010s.
Suge Knight himself spoke about Tupac being alive where he stated that when he left the hospital, Tupac was laughing and joking and there is no way he could have died. In 2014, he alluded that Tupac was somewhere smoking a Cuban cigar. Six months down the line he was shot six times in a nightclub attack.
The 7s coincidence
A lot of people have pointed out that Tupac was obsessed by number 7 whereby this might be a reason as to his disappearance.
His 1996 album was titled The Don Killuminati: The 7 Day Theory, He was shot on the September 7, at the age of 25 (2+5=7), he officially died at 4:03am (4+0+3=7)   and his birthday was 16th June (1+6=7.)
This conspiracy theory doesn't actually hold any water, but it still stands to show that probably this was stage managed. But if that was the case, wouldn't he have waited for July 7, 1997? I am just asking.
The Machiavelli-Kasinova theory
Report has it that Tupac was a big fan of Niccolò Machiavelli, a Renaissance philosopher and politician who advocated the faking of one's own death to gain an advantage over their enemies.
In 1996, Tupac's final album 'The Don Killuminati: The 7 Day Theory' was released under his new stage name – Makaveli.
This is where it gets interesting, when you rearrange Makaveli you get the message, AM ALIVE K.  K apparently stands for OK. So, many believe that Pac was sending a message that he was still ok.
On the other side it is alluded that the K is the short form for Kasinova the Don, a rapper who is believed to be a new alias for Tupac. The vocal similarities between the two are very similar and he has collaborated with Hussein Fatal and Young, both of whom are members of Tupac's rap crew, The Outlawz.
Biggie Smalls organized for his death
The West Coast-East Coast beef is one of the most talked of beef of all times. The two, Shakur and Biggie, were friends-turned-foes and when Tupac was shot, most fans and media pointed an accusing finger towards Notorious B.I.G and his accomplices.
The feud between the two was sparked by Biggie's 1994 song "Who Shot Ya?" The possible diss track is said to be about Shakur getting shot. Two years later, in 1996, Shakur released "Hit 'Em Up," in which he alludes to having an affair with Biggie's wife, Faith Evans. Evans later told MTV News that Biggie was afraid that people would believe he was responsible for Shakur's death, and feared retaliation. Biggie denied such claims. Six months later, Biggie was shot and killed in a drive-by shooting while leaving a party in Los Angeles after the Soul Train Awards. His murder also remains unsolved.
All in all, whether dead or alive, though his recording career lasted just five years, he is one of the most popular artistes in history, with over 75 million records sold worldwide. He is among the GOATs of Hip hop and 25 years later; his legacy still stands.