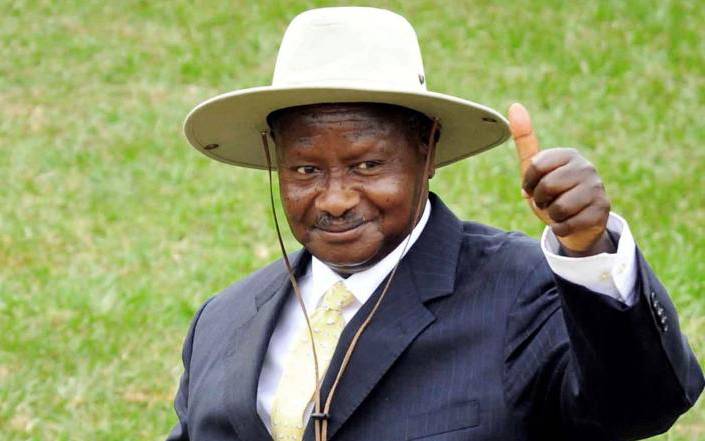 Ugandan President Yoweri Museveni has made it clear that he does not like alcohol.
"I had never tasted alcohol before then one of my friends convinced me to. I tried beer; it's so bitter like omululuza (bitter leaf). I asked why they were drinking it, he told me 'you'll know the sweetness later.' I tried Johnnie walker and it was like fire", he said.
The president was speaking during a passing out ceremony for cadets earlier this week where he insisted on discipline and even urged them to not engage in alcoholism.
"Don't squander yourself with alcohol and umalaya. As an old man, I can tell you the advantage of discipline is good. You see me, in September I will be 77 years but I don't have space for alcohol. I have never known why people drink alcohol," he insisted.
Giving himself as an example, the President reminisced on an occasion where back in 1996, he and his friends went out to drink and that that was the first time he had a taste of alcohol.
"I tried Johnnie walker and it was like fire. It is put in small glasses but it is like fire in the mouth. Why should you drink this thing? If it can burn the tongue, what can happen to the liver and other parts?" he posed the question.
Museveni was keen on adding that it pays to stay healthy and that it makes one more useful to the society.