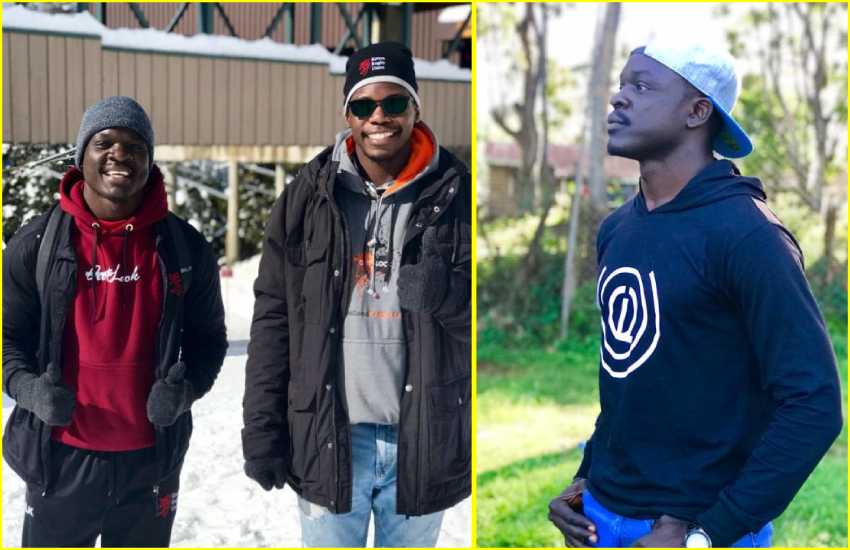 In an era littered with pure and raw physical talent, it is the game's artists that separate themselves from the rest. And like an artist with a paintbrush and a blank canvas, national rugby team and KCB RFC star Jacob Ojee has always strived to stand out from the pack.
"Rugby players are either piano shifters or piano movers. Fortunately, I am one of those who can play a tune," Ojee quoted French rugby legend Pierre Danos. And, with the coronavirus having disrupted sports since March, Ojee has shown his other art by turning to business.
He is running a company that deals with general supplies, but concentrates on branding and merchandising. "I love fashion and design. The fashion industry is an amazing and I have wanted to explore and in 2014 I started my own fashion brand, The OutLook Brand," he said.
Read Also: Prayers and tears for embattled rugby star Daniel Adongo
The brand mainly deals with urban wear such as t-shirts, hoodies, vests, sweatshirts, shorts, sweatpants and tracksuits. "Covid hit the world hard especially sports. Therefore with no other income after the suspension of the local league and the Seven Series, I went full time into running the business."
Despite the lockdown affecting the business, Ojee says they have been able to grow and expand their operations to include corporate merchandising and branding for clothing apparel and other items. Even though still deep into business, Ojee says he still finds sometime to train and keep fit even with hope of sports resumption soon.
"I do home workouts and morning runs mostly to keep fit as we wait for the gyms and grounds to open," he said. Ojee picked up interest in rugby aged 12 after watching his elder brother Casey Adero, the then Kisumu RFC player, in action.
"I was still in primary school back then so all I could do is accompany him to training sessions for Kisumu RFC and I just pick the ball and play on the sidelines," he said. He played his first competitive game while in Form One at Cardinal Otunga High School in 2006.
During the holiday, he would train with Kisumu RFC and play in the Eric Shirley Shield. He played for Kisumu RFC until 2011 when he signed for defending Kenya Cup champions KCB. After three years at Ruaraka, he would make his national team debut with Kenya Sevens at the 2014 Gold Coasts 7s tournament scoring on his debut against Samoa before making his debut for the national 15s side the Kenya Simbas (15s) the following year against Portugal.
Read Also: The untold story of rugby star Biko Adema
He treasures winning the Africa Cup last year after thrashing Uganda 31-0 and qualifying for the postponed 2020 Olympic Games and also winning his first Kenya Cup title in 2015 with KCB. Ojee's main objective for the Kenya Sevens is to play in the Olympics and hopefully get a podium finish.
For the 15s, he is focused on helping the national team win the Africa Gold Cup and qualify for the next rugby world cup.