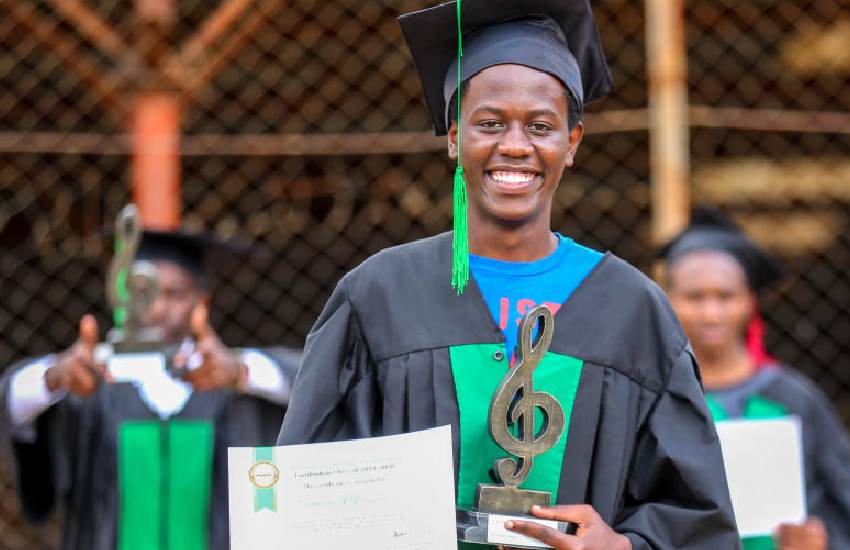 Month after month during this period, many tried a way out of this lockdown before they came to terms with the fact that there are no parties or events taking place. If all goes well, come July 7, there will be a reopening party.
Safaricom youth orchestra graduation
Graduation may look a little different this year as families and friends gather for a toast from a safe distance and the students collectively toss their caps over a video conference.
The Safaricom youth orchestra is an exciting musical project launched by the late Bob Collymore, bringing together 70 children between 10 and 18 years. All are gifted, passionate and committed to their musical journey. Thirty students from different walks of life came together on June 27 for the sixth graduation in a virtual ceremony.
Among those who graduated were 12 students from ghetto classics, who earned a spot in the orchestra to play various instruments such as flute, alto, sax, tenor sax, trumpet and violin.
"Some of the students who are graduating have been with the orchestra since the inception. The Safaricom youth orchestra imparts all-round growth in music and life skills; and seeing the graduates achieve this is a testament to the dedication of both the tutors and students. It is sad that for the first time we are not able to celebrate with our late founder, Bob Collymore but we find solace in knowing that we are realising his dream" said Elizabeth Njoroge, who was the host.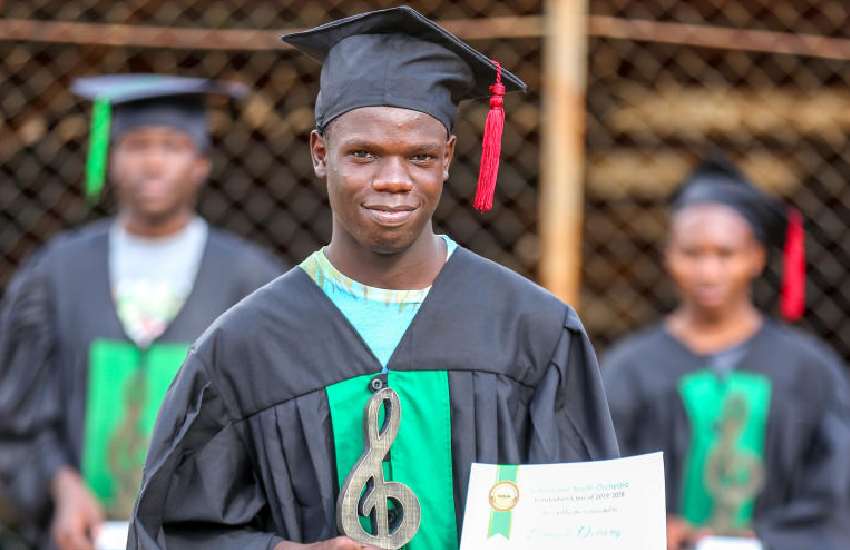 A poignant moment during the ceremony was when the graduands played the timeless classic, smile, by Nat King Cole as a dedication to their founder.
Read Also: Inside a Covid gig - How corporates are adjusting to new trends
The orchestra's year is divided into three terms, May to July, August to December and finally January to April, when the students who have completed high school graduate. They carry out auditions and thereafter nominate the students who will join the Safaricom youth orchestra.
The Madaraka biz Festival and Panga biz after Covid 19
The beauty of the world lies in the diversity of its people. The Madaraka Biz Festival marked its sixth annual festival on June 27. One vibe Africa, Vybez Radio, Pulser, coalition for grassroots human rights defenders-Kenya, Bilian music family foundation, Tribeless youth, Afro diaspora Sf, Sky Creative, Northwest arts Streaming Hub, Homeland events, Gig dynamics among other organisations and sponsors managed to come together to commemorate this year's virtual Madaraka biz Festival which will support 500 small business run by women in Mathare and Nyalenda slums in Kenya.
Led by the #pangabizaftercovid19, the Madaraka fest 2020 saw various artistes steal the night away and perform their hearts out. Boutross, backed by the Swahili jazz band Wendy Kay, were able to carry the audience away with her soulful infectious melody, Gabiro Mtu Necessary, Shamir and Rocky Dawuni, Juma Tutu & Swahili jazz Band, Marga Mbande, Amen Viana, Dio Mara, Aisha Fukushima, Moseh the Drummer, Aaron English, General Mutombo, Phillip Mbiji, Sol Afrique, and Ollisa Enrico are some of the others who performed giving their diverse sounds to flavour the live show.
The $50,000 (sh5.3million) that was supposed to be raised through Panga Bizz after COVID-19 will be used to provide grants of $100 to each business run by a woman.
Sautisol visit Huruma kids
A couple of weeks ago, a group of talented children from Huruma recreated Sauti Sol's new album cover and their imagination and creativity lit up the internet. So, over the weekend, members of the band visited the kids to finally meet and hang out with them.
Read Also: We used over Sh63 million- Why Sauti Sol's 'Live and Die in Afrika'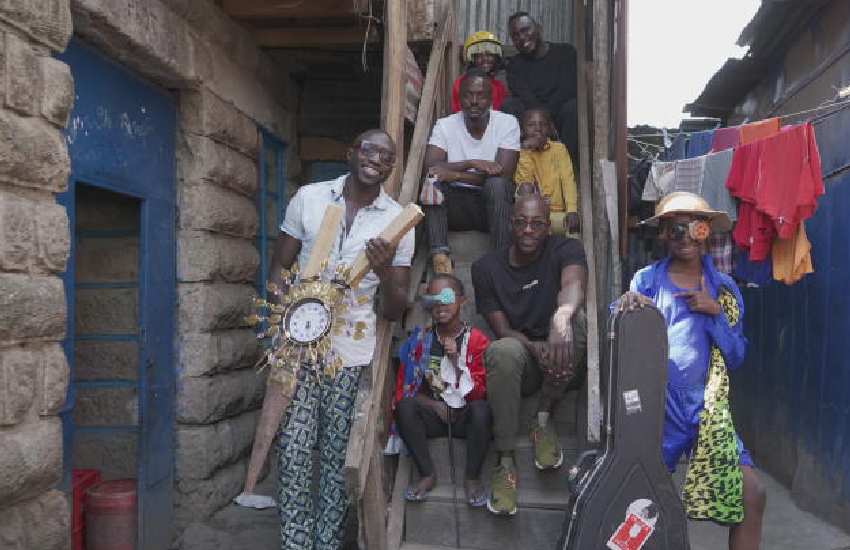 "If you're reading this, never ever doubt your value to society. The kids need you, the world needs you. And to the youngins, let no one kill your ambition. Your dreams are valid no matter where you're from," the group posted on Facebook.
Betty Kyallo, Frank Rebel and Vdj jones launch parlours
Betty Kyallo launched a new branch of the high-end Flair by Betty salon in Kilimani Nairobi. Hosted by the celebrated radio personality- and coincidentally, ex-colleague- Jalang'o, the long-awaited launch was quite eventful. The guest of honour was Ida Odinga who graced the event and was able to give her special thanks to everyone who attended the launch.
Dabbling into the world of styling too were Vdj jones, who came together with fashionista frank rebel, for the grand opening of states fashion house yesterday and barrister barbershop, set for today with performances by various artists.
Remembering Bob Collymore
A life well-lived is a life well celebrated. It's been a year since the late Bob Collymore passed on and on Wednesday, various family and friends remembered him as someone who was passionate about music, a good friend to many, brave, calm, humble, a good sense of humour and as much as he was the CEO of a big company in Kenya, he loved to put people first.
Read Also: University education isn't everything - 12 lessons from Bob Collymore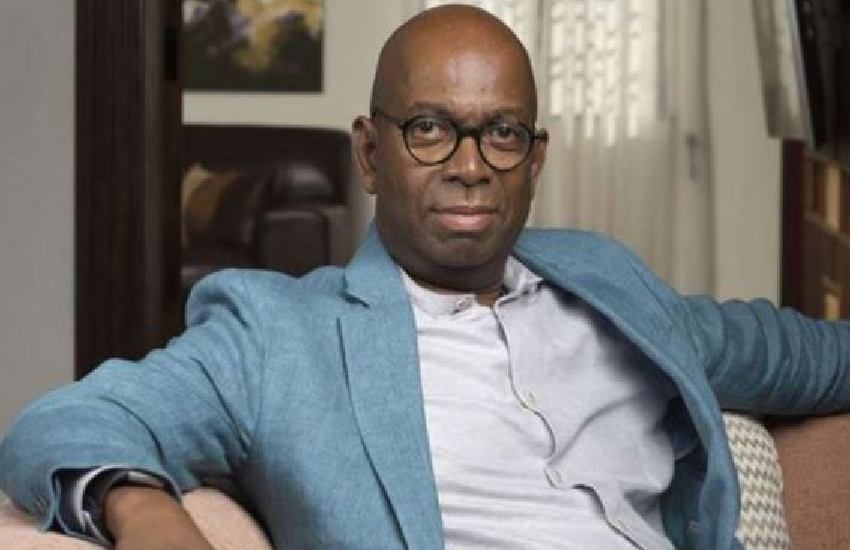 Music is the food to the soul and there were performances by Jimmy Dludlu, Larry Asego and the band, Jacob Asiyo and voice coach Kavutha, to celebrate him.