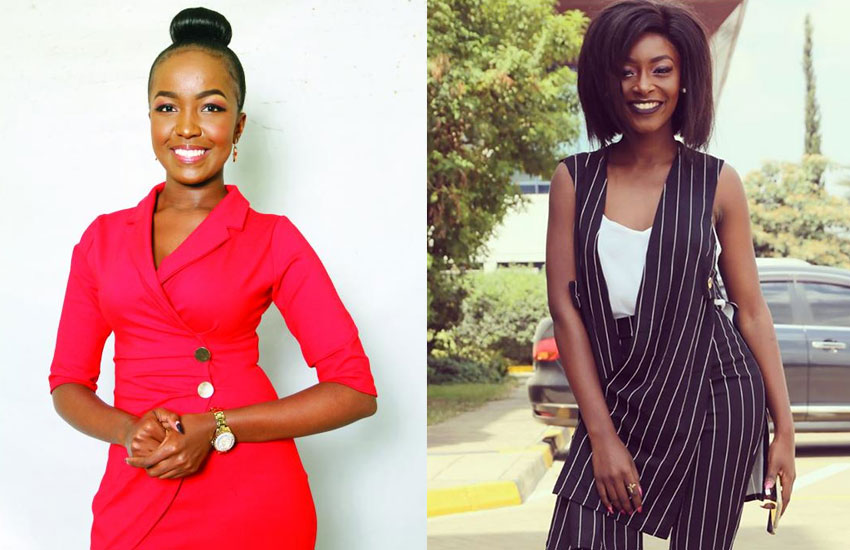 Its Friday 1 pm and a young Grace Kuria is on your screen, presenting the KTN News bulletin with poise. She exudes composure and good command of the Queen's language. Only 24, this beauty has already established her media career and taken over TV segments that were a reserve of seasoned news anchors.
Grace is the face that dominates the KTN News programme on weekends and she also runs her own show that has seen her cut a niche for herself as an enviable newbie in the industry.
"I wanted to become a gynaecologist because that is what my dad wanted me to pursue. Mum wanted me to be a teacher but journalism was picked along the way," Grace told Pulse in an interview three months ago.
"I have always wanted to become an anchor but I didn't think I would become an anchor that soon," she said of her sudden rise after she landed her KTN job from K24.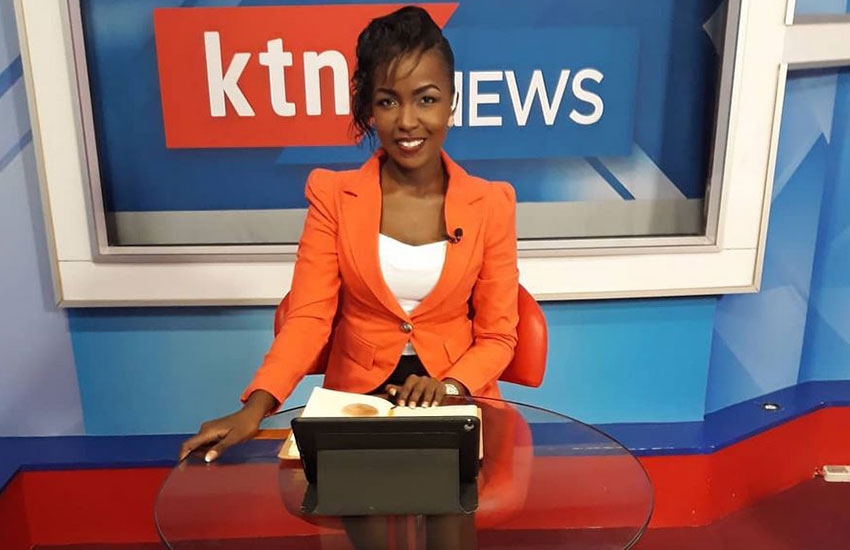 And she is not the only young female anchor who is commanding the airwaves. Ashley Mazuri together with yet another young TV face, Jesse Rodgers, run one of the highly-rated shows, Friday Briefing.
Ashley is articulate and does her anchoring with a good sense of humour thanks to the chemistry she has with Rodgers. The two filled the gap that was left by Betty Kyalo perfectly, the face that had been associated with Friday briefing. Before this, she mostly used to present news on weekends. And there are more.
Violetta Ngina
The sassy and fun showbiz presenter is the new face of the E-Curve show on KTN Home.
Having taken the show from Thandiwe Yego who has since switched to NRG, the easy-going presenter who describes herself as passionate, a go-getter and smart, comes out as young and with a great understanding of the showbiz industry.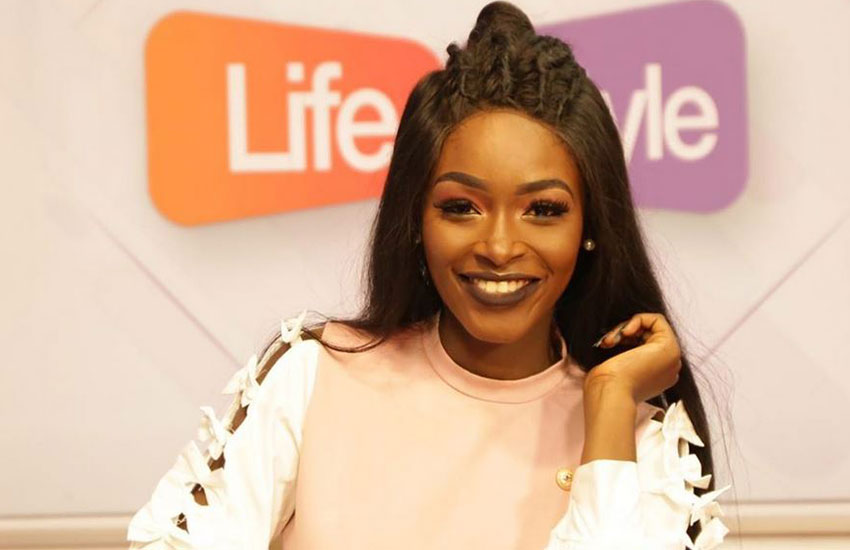 If the numbers are anything to go by, then hers is one of the most viewed showbiz programmes in the country. "I always knew I would end up in the media. That is without a doubt. I fell in love with packaging content for TV and even at a very young age, I used to read stories in front of the mirror and act as a presenter," she tells Pulse.
 "I like proper research on stories because I love to dish out facts. I truly love entertainment journalism. My career in media began at Homeboyz Radio at 20 and since I have never looked back," she says. 
Usha Jose Doll
She first got visibility when she started appearing on NTV's lifestyle and showbiz show The Trend as the social media manager.
Before this, she was juggling titles such as writer, MC, producer and voice-over artist. She made the transition from NTV to Rembo TV, hosting the Spice show along DJ Redbone. Her bubbly personality and good command of English makes her one to watch in the industry. 
Wahura Kabutha
This YouTuber decided to make her crossover to television this year and it came as no surprise since she is known as a relatable quirky YouTuber. She hosts the Daily 10 alongside Usha Jose Doll. Do not let her easy-going nature fool you though. She has her head in the right place as she has a Masters degree from Warwick Business School and is pursuing her PhD. She also won the BAKE Video Blog of the Year award this year where she went up against big contenders like Joanna Kinuthia, Sharon Mundia and Nancie Mwai. This girl is definitely going places. 
Foi Wambui
Is there anything this beauty cannot do? She has dipped her toes in just about every entertainment-related career you can think of; from radio-hosting, modelling to YouTubing and many more. After Anne Mwaura's departure from Switch TV's Switchboard show, she was brought in as a co-host.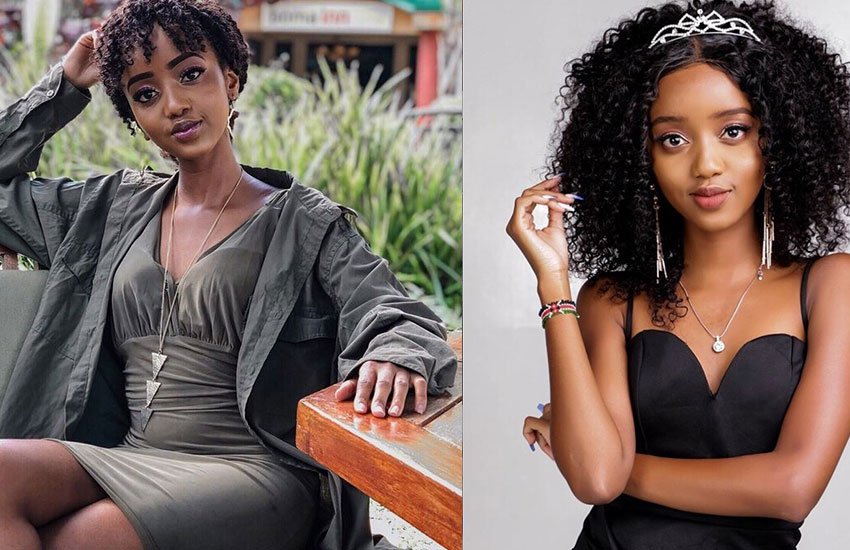 Her beautiful face and sweet girl-next-door persona has won her favour with the public going by the numbers she garners on her social media platforms. Only time will reveal what other surprises she has in store for us. 
Faith Maina
The Bachelor of Science in Actuarial Science graduate got her start in media after joining KU TV's The MashUp show. She hosted it for a while but was later poached by K24 where she now hosts The Beatbox show. She maintains a low profile and keeps a tight lid on her personal life. That said, she is still a face you want to see on your screen. Faith also does emceeing gigs on the side and doubles up as a voice-over artiste. 
Sharon Ng'ang'a
This is yet another young beauty with brains who is running her own show on K24, Arena 254.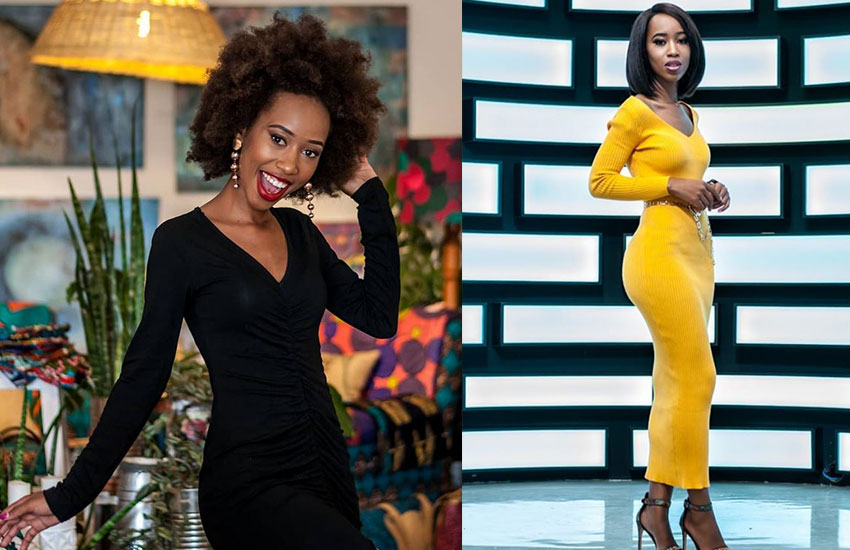 She is a leading and vocal youth mentor and advocate of girl child rights through her Akili Dada initiative. Sharon is also a public speaker, trendsetter and influencer among other things. 
Laura Karwirwa
Nobody saw her premiere on television coming this fast considering the fact that she was a gospel artiste doing well in the music industry. With hits under her belt such as Mtetezi, Ujulikane and many others, her musical star was on a steady rise. It still is. It, therefore, came as a surprise when she replaced Kambua on Citizen TV's Bambika, which she now hosts alongside Holy Dave. The singer and songwriter is also a student pursuing a degree in Food, Nutrition and Dietetics at the Kenyatta University. This graceful girl is drama free and her happy girl demeanour and ease of handling issues will see open doors for her in higher places. 
Ann Nixxie
The gorgeous Ann Nixxie lights up our screens every Wednesday hosting Life & Style's Relationship Wednesday on KTN Home.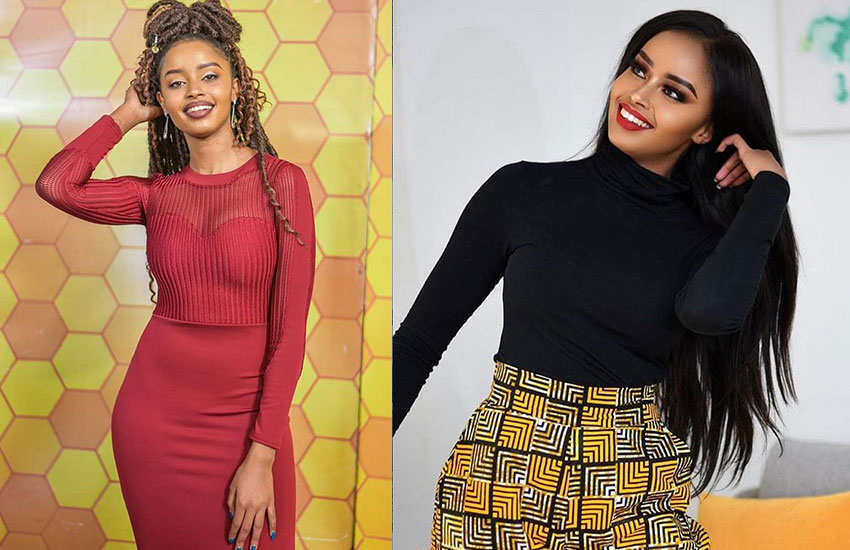 She is a beauty to adore and her smile is nothing but a charmer. She is composed while on-air and one can touch the dial while she is on air.  
Maureen Waititu
This unmistakable face of TV is also an entrepreneur, social media content creator, and has now added TV host to her resume. Her pretty face and hourglass figure might blind you but Maureen is actually brainy with a Law degree. She has maintained her figure with regular exercise. Her wig business Lifeandmau is doing well and she appears to be winning on all fronts in life. She has not let her recent breakup with fiancée Frankie Justgymit slow her down as she seems to have found the perfect balance between motherhood and career. 
Mugure Gathuru
Mugure Gathuru is a host on KTN's Life and Style show who is a fun-loving and free-spirited individual.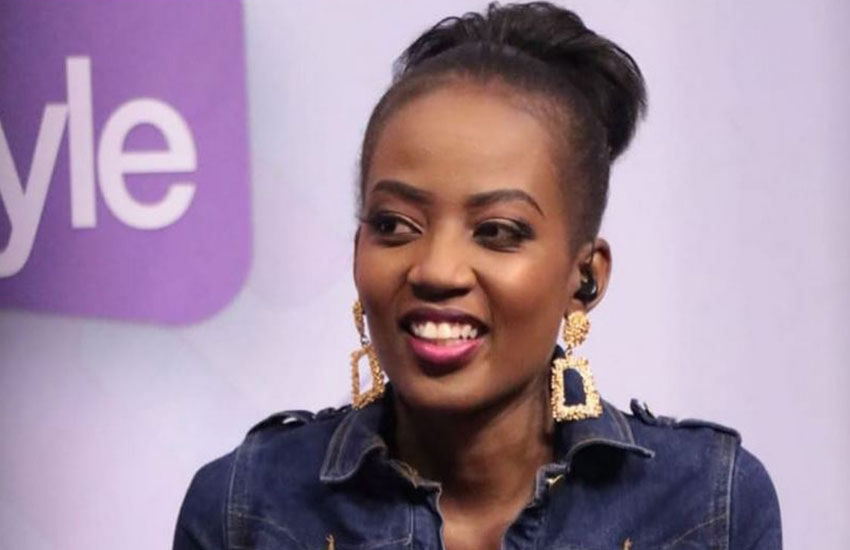 She started off as an intern in the communication field then got a job working as a production assistant and was later promoted to TV Producer. She has since ventured into voice-over gigs. She proves she is not just a pretty face with a Bachelor of Arts degree in Communication and Marketing from the Monach University in South Africa as well as a Diploma in Social Communication from Tangaza College.