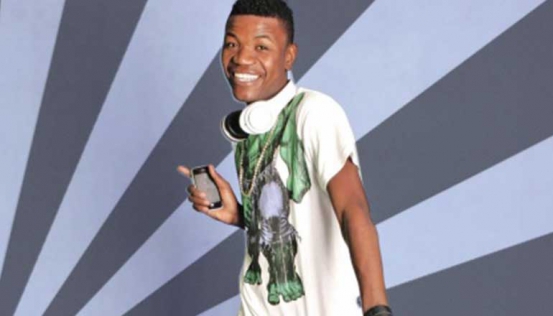 One hit song does not a musician make. But, before the hit gets knocked off the turntable by the next best tune, it can take a lucky artiste to places he only dreamed of.
The Pulse's "Style Up" article for Friday, September 30, 2011 aptly demonstrates this fact. The artiste who was featured was Angolan artiste, Cabo Snoop, whose track; Windeck was on heavy rotation, from Luanda to Lagos.
I can bet my bottom Kwanza that, before Windeck became such a roaring hit, no Kenyan knew about Cabo Snoop. And that's the magic that one hit song can do. Makes an artiste a household name in a matter of "x" YouTube views.
One minute, even the most ardent music fan would've sworn that Cabo Snoop was a carbohydrate drink by Snoop Dogg ... and the next – after Windeck grew on them – they were screaming that they were ride-or-die Cabo Snoop fans.
And nope, don't let nobody tell you that that's d**k-riding. That's seizing the dude of the moment. Plain and simple.
Windeck had the je ne sais quoi that another runaway hit, that jive song, Mambo Number 5 by Ugandan Lou Bega had way back in '99.
You didn't know and didn't care what the heck he was singing about, but you found yourself singing and dancing along. Ditto Windeck.
After new winds have knocked the sails off Windeck, Cabo Snoop will be remembered for his signature lithe dance moves, tall skinny physique, coloured T-shirts and skinny jeans. When asked, Cabo replied that being colourful was his style. That everything he wears has to be expressive in a certain hue.
You can say the same thing for his music ...
Pulse: "In most of your videos you are in bright coloured T-shirts; is that the trend in Angola right now, or is that a style you picked specifically for your performances?"
Cabo: "My street looks and my video looks are the same. Besides, a lot of people around Africa are embracing this trend right now. I think colours are not alive."
Many celebs are shoe freaks. Good shoes show that a celeb knows his stuff. Outrageously expensive shoes show that a celeb has arrived ... or that they are still faking it.
"I can't stop buying kicks," Cabo confessed. "I just love everything about them no matter the trend or price. If I feel it, I buy it, and I have over 200 pairs. My favourite brand right now are supras because they are colourful."
Man, music fans can be one fickle lot. Which is why we pray that, long after fans have jumped onto another tune, Cabo's track, which brought us so much joy, will not be entirely forgotten. someone has to do a remix and give Windeck another lease of life.
Oh, I hear that Cabo Snoop already did a remix of Windeck with Fat Joe. That was fast ... and disastrous.