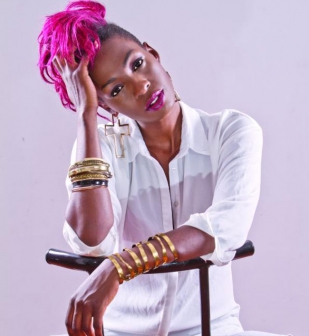 Pulse: What brought you back to Kenya after many years of absence from showbiz?
Cindy: I have been getting my career back on track as you would know that a lot has changed in the music scene since the days I was working under Blu3. Besides having a good command in Uganda, I wanted my music brand to make a good presence in Kenya and Tanzania as well as other parts of the continent. That is why I am in Kenya now.
P: What is the deal with Grandpa Records whom you are now working under?
C: We signed a two-year contract for them to do my promotion in Kenya and Tanzania. We have just released a new song Still Standing and I am working on a number of projects with artistes besides doing the Kenyan tour that started last week.
P: A lot has changed in the music industry since 2005 when you started off. There are new faces, more competition and media dynamics have also changed the way things used to work...
C: True. A lot has changed and that is part of the reason I took a break to remap the industry and Cindy the brand. I have also come to learn that with fame also comes many challenges and haters also work hard to put you down.
P: What are some of these challenges?
C: You recall how my nude photos created such a negative buzz around the Cindy brand? People even paid to keep the story going on for years. Nothing has ever hurt me like that. But at the same time, that also made me stronger at the end of the day.
P: Some people actually thought it was a stunt keep your publicity running...
C: That is not true. I would do nude photos but not such (photos). That was too malicious. I know am not perfect and I don't work hard to show that I am a perfectionist. Sometimes it is crazy how the media sits and creates falsehood around musicians, something that is common with Ugandan tabloids.
P: What keeps you moving with all these controversies trying to break you?
C: You have to create a strong brand around you and that is what I have done. I have content, songs that keep my fans happy with my. From Dat Dat, Selecta, Sample Dat, Yes Man and many others. The style I also do is unique. I take music professionally and so I have a strong management team around me researching the market and getting me a step ahead of competition.
P: Talking about your songs like the Sample Dat video, you come out as bold... and suggestively sexy. Is that just art at work or it is your real persona?
C: That is me in real life. I write my songs and so I don't hide my emotions like it was the case with Sample Dat, that people said was too sexual. I love life, I am single and happy so... why not show a little of that?
P: You said you are single?
C: Yes I am but I am not searching. You can't search for love. It finds you. When love finds me, I will embrace it.
P: We understand that you have also worked on a song with Wahu and Dufla, the Tempo hit maker. Tell us about that.
C: Working with Wahu is something I have always wanted to do. We have been friends and I guess it is only that the timing has never been right. The song was directed by Nameless and J Blessing and I just can't wait for it to be released. Dufla is a very talented star. When I heard his Tempo song in the club, I asked who he was and that is how we ended up recording together. There are many other artistes am looking forward to working with here as well as across the region.