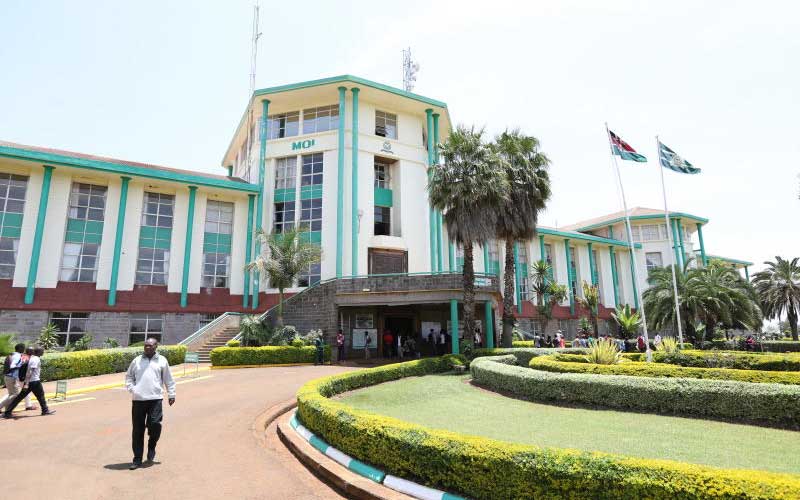 A friend who vied in campus elections last year his name struck off the list at the last minute.
He recently confessed that the school administration had been opposed to his candidacy.
His victory, in the days leading up to the election, was almost certain. He had the charm, he resonated with people, and he had run an organised campaign.
His name was removed from the ballot on claims that he had not cleared his school fee; that he had a balance of Sh4,000.
I asked him why he did not just take the amount out of his campaign money and he said the balance was planted and added that even so, he was still willing to pay it but the administration wouldn't let him.
He says his radical approach was a threat to the administration, which is why they (he claimed) had him kicked out to pave way for a relatively weaker candidate.
"Those are serious allegations you're making, why don't you go to court?" I said. He said: "I can't win a court battle against the school. Plus, who has that money now!?"
Sometime last week I was in a friend's houses in South B, Nairobi, skimming through a book as my host watched TV.
Halfway through the broadcast, something caught my attention and made me put the book down.
About 700 students from Moi University had been locked out of the institution's 38th Graduation Ceremony for various reasons.
According to the university, the students reportedly had huge fee balances and missing marks.
The agitated students, however, claimed that some of the lecturers intentionally failed to release their marks so as to push for their pay and allowances.
So 13 of them put together a case and sued the university.
The news I'm telling you that caught my attention was about the judgment on that case: those students had not just succeeded in suing the university but they actually won!
The High Court even ordered the institution to cover the costs of the petition and pay each of the students Sh50,000 each in damages.
The first person I called was that politician friend. I told him, "See, a student can actually a university and win, so long as they have their facts right."
He just scoffed and hang up, probably regretting why he hadn't taken that step himself.
It is time comrades start evaluating other options in conflicts with institutions instead of resorting to strikes every time.
Options like courts. Because, speaking from experience, universities exploit students in some cases, knowing fully well they will do nothing about it.