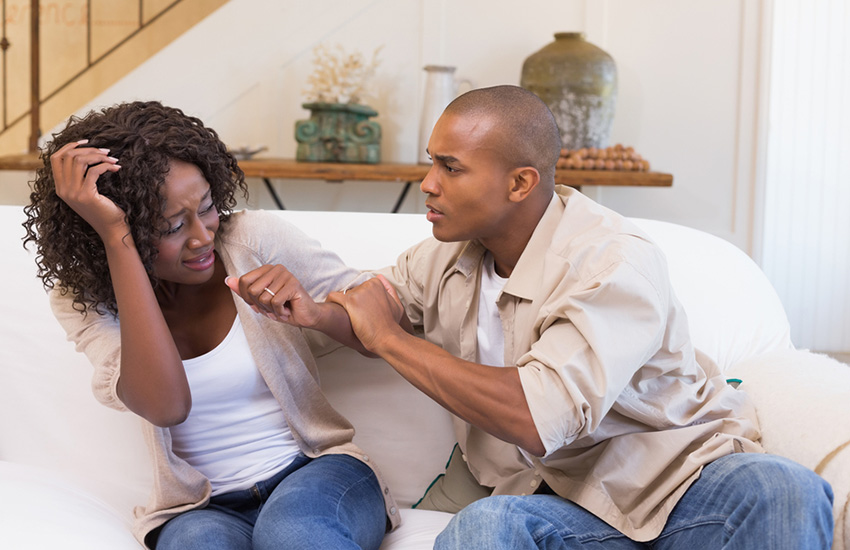 Listen up, ladies. Abusers don't become abusers overnight. There are always signs, little red flags that show up long before an attachment is even formed with a new guy but we stupidly choose to ignore because we like the guy so much or we are afraid of being alone.
I thank God that I have never been in an abusive relationship. Looking back through my few years of dating I can see many instances where I definitely dodged a bullet by trusting my instincts and not ignoring red flags that prevented me from entering into potentially abusive relationships.
Here are a few warning signs of potentially abusive relationships from my own experiences and my friend's experiences.
He moves too fast
A few years ago a work colleague decided to set me up with one of her male friends. For some reason I will never understand, she thought we would be a good match. He was not my type at all!
However, I decided to go on one date with him out of politeness and courtesy. By the end of that date, he was completely and desperately in love with me, wanted me to move in with him and wanted to get me pregnant as soon as possible.
Over the next few days he called and texted me incessantly declaring his love. I told him he was making me uncomfortable but he didn't stop. When I finally blocked him, he texted me a barrage of insults and even threatened violence using a new number. Ladies, beware of men who proclaim their love too soon!
Read Also: Inside nasty divorce cases and horror of disliked spouses
He texts and gets angry when you don't reply fast
I had just exchanged numbers with this guy and we were communicating via text messages, getting to know each other. One day we were texting did when I got a phone call from my mother mid text.
Naturally, I took the call and I was on the phone with her for about ten minutes. When the call finally ended, I was appalled and horrified to find a salvo of angry texts from the guy.
He was demanding to know why I was ignoring his texts, asked if I had something better to do than talk to him and eventually just told me to go to hell.  All in caps! Needless to say, that was the last time we spoke.
He tries to control your appearance
When I was in my late teens, I met a guy who, after two weeks of dating, decided he didn't like my dressing style and my hair. He thought I should dress modestly now that I was in a relationship. He also didn't like me having weaves or wigs. That relationship lasted only a month.
Read Also: From Anne Kiguta to Janet Wanja - Confessions of celebs who walked away from domestic violence
He tries to isolate you from friends and family
This happened to a friend. She was dating this guy that gave me bad vibes from the get-go. He was rude and obnoxious and thought he was the best thing that has ever walked on this earth.
A few weeks into the relationship, my friend abruptly cut off all contact with me. For no reason! I found out from mutual friends later that her boyfriend had asked her to stop hanging out with me.
Eventually, she stopped seeing any of her friends. It wasn't until the relationship crashed and burned that she finally got in touch and told us what a nightmare being with him had been.
He constantly accuses you of flirting or cheating
I once dated a man who would throw a tantrum every time I would so much as smile in the general direction of another man. I couldn't even have a polite conversation with another man in his presence out of fear that it would turn into an argument later.