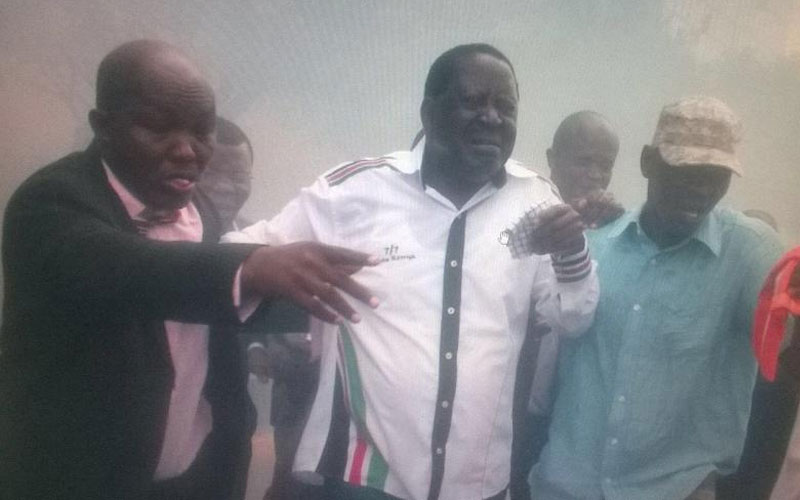 It has become common to hear Kenyans, especially leaders, proclaim, "I am ready to die" when expressing their utmost resolve or passion for something.
The wimp in them, however, always come out wailing, when a little scare is attempted on their life.
Perhaps to prove how serious he is on the war against corruption, the Director of Public Prosecutions Noordin Haji recently assured Kenyans on KTN that he is ready to die.
As if he has a clue of how it feels to die. Talk of watching too many Rambo movies! And the dude actually want us to believe him? Good Lord!
"I am ready to die defending Kenyans in the fight against graft. Nobody is going to succeed in stopping me from fighting the corruption menace," he said, whilst revealing that his life has been threatened.
Not long ago, Opposition chief Raila Odinga sensationally claimed he was ready to die, if that would guarantee Kenyans electoral justice and an end to electoral fraud.
Baba said that while laughing off assertion by the then Attorney General Githu Muigai that he would be charged with treason, whose penalty is death, should he be sworn in as President.
But the supersonic speed with which a panic-stricken Raila, whilst wiping off tears, vanished from one of those infamous 'machozi Monday' protests after a teargas canister was hurled at him is still memorable on many people's minds.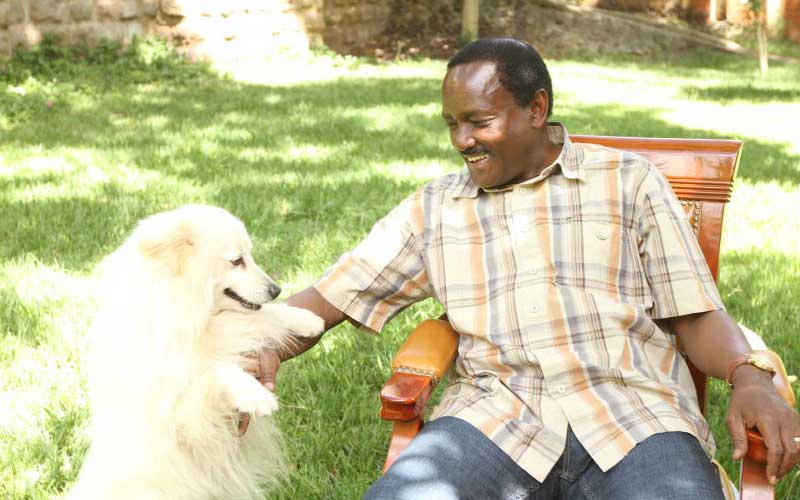 To express his unwavering support to Raila's 2007 stab at the presidency, Kalonzo Musyoka called him a 'brother' whom he said he was ready to die for on his way to State House.
But we all recall how long it took him to make a public appearance, after a fake, tiny grenade was discovered in his compound.
Just the other day, the tough-talking Interior Cabinet Secretary, Fred Matiang'i also cracked this, "I am ready to die" joke in fight against contraband goods.
Wait until he bumps into a 14-year-old Eastlands boy, trotting a fake toy gun at a dark alley. Our man will wet his pants, begging to be spared and never repeat such jokes!
Many other prominent Kenyans, including the then Minister for Trade Amos Kimunya when asked to resign, have cracked this joke.
You are ready to die? Tell that to the birds! Yes, we all want to go to heaven. But no one is ready to volunteer!
First of all, there is a big difference between the way people die in the movies, which our leaders seem to watch in plenty, and the way they kick the bucket in real life.
With movies, guys get paid to act. They don't work from a position of knowledge.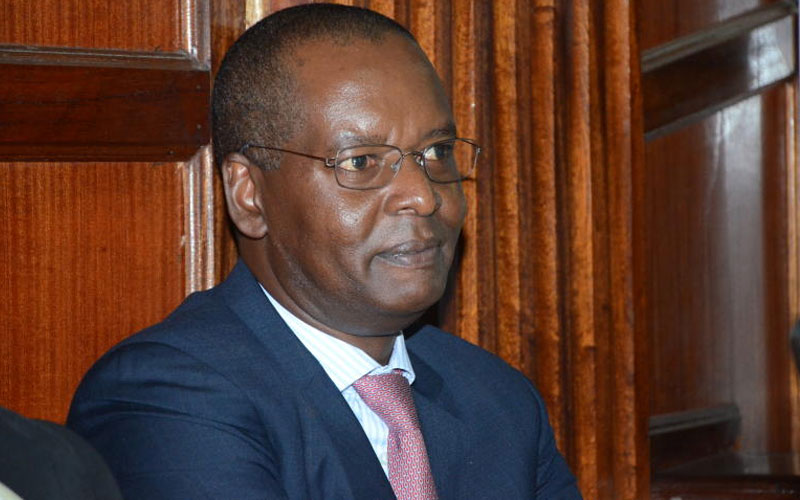 How would they, yet they have never died, or seen someone die? And don't forget actors have a tendency to sniff and imbibe prohibited substances. What this means is, even pretending to die is so difficult that a trained actor has to be stoned to go through the motions.
So a chap is shot and he collapses in a heap. A dollop of tomato sauce squelches down his coat. Bystanders yell hysterically and the director bellows, "Cut!" And off everyone moves to the next scene.
There are three things that are wrong with this picture.
First, a rifle retort is so loud, so shocking, that when you hear it for the first time, and when you see someone shot right before your eyes for the first time, you don't burst into hysterical tears. Your mind freezes, your brain gets numb and you pee in your pants.
Second, have you noticed that in the movies, women wearing skirts manage to fall and die while their legs are tightly pressed together?
Darn it, when you die, you don't lie nicely by the road with an angelic face, your eyes and mouth closed!
Reality is, the process of death is torturous. You kick, you thrash about, you crap in your pants and your face looks grotesque, your eyes open wide like a goat's and your teeth get bared in a ghostly snarl.
That is the image that greets mortuary workers. And because they do such a good job, when we are paying our last respects, we dream that our loved ones died peacefully in their sleep.
The third thing about death and movies is that it makes killing look nice and easy. One karate chop and your victim lies dead on the ground. Or a knife in the gut – maybe a clean pistol shot.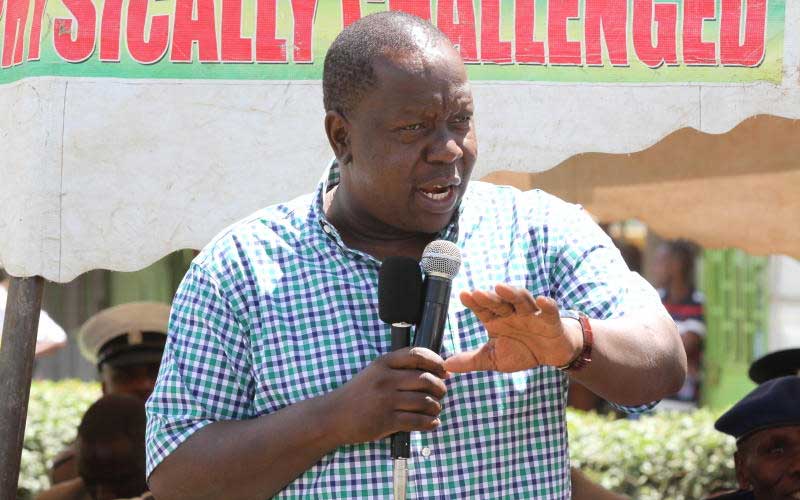 But the reality is a human being is not an easy creature to kill and when you kill them, their blood and brain parts splatter all over you in a bloody untidy mess.
So when you hear people claim, "I am ready to die," never mind them. It's a joke they crack to entertain you!
So, like Central Organization of Trade Unions (COTU-K) Secretary General, Francis Atwoli is wont, you can type that on your phone while sitting in your office or in a press statement.
"I am ready to die in the fight for workers...yada yada yada ...shenzi," the Cotu boss has on several occasion yelled words to that effect. But not long ago, he, scared as hell, appeared at a press conference, looking all meek and humble, claiming that his life is in danger.
You can also yell that in your nice suit in Parliament while your police bodyguard is idling in the parking lot and another is seducing your house girl, or wife, back home in some suburb.
But when reality comes, and crazed mob is stoning you or hacking away with blunt pangas, when a gunman cocks a pistol in your ear, when the supporters of your political opponents are chopping off your member and shoving it in your mouth, the fiction that you were willing to die unravels.
Take, one of these writers' grandmother, for instance. She likes saying every now and then that she has chewed enough salt, she is born again. And therefore has no fear of death, or the devil, because she knows she is headed straight to heaven.
But that was until one day, while she was walking home, a tractor driver who was high on something made a crazed beeline for her.
To the amusement and shock of those who were with her, the grand old lady, who had been waiting all along to go to heaven, flung her walking stick into the bushes, screamed and took off like a bullet!
Thus, if, for one reason or other, you believe the politician who claims that he or she is ready to die, you are a drooling idiot.