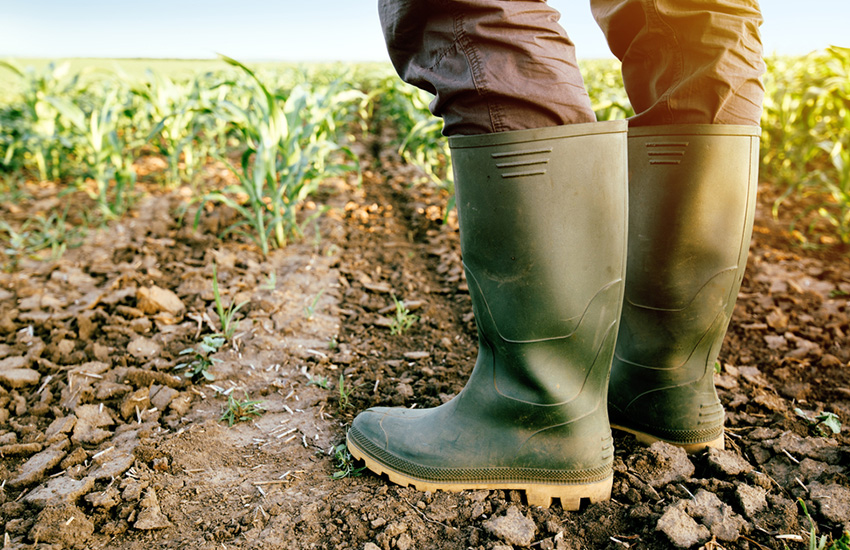 Authorities in the Indian state of Goa are encouraging farmers to adopt "cosmic farming", which entails witchcraft related activities. This, they say, should be done by chanting Vedic mantras and incantation to their fields for 20 days in order to improve the quality and quantity of crops without the help of chemical fertilisers.
Promoting organic farming is definitely commendable, but the approach of Goa's Ministry of Agriculture is questionable at the very least.
According to several news reports, authorities in the Indian state are promoting cosmic farming as an alternative to conventional agriculture.
They argue that if the same is used to fix medical problems, theft and other human afflictions, why not farming? "The agriculture department wants to tread the path of organic and eco-friendly farming. It has been holding talks with propagators of cosmic farming and other believers of similar activities, which can increase the farm yield in an organic way," Goa's Agriculture Director, Nelson Figueiredo, told reporters.
"As part of this, a farmer needs to spend at least 20 minutes a day chanting the vedic mantra for 20 days in his farm. The believers of cosmic farming claim that mantra draws the energy of universe into the field and helps the seeds to sprout better and gives quality yield."
The state's Agriculture Minister, Vijai Sardesai, is just as enthusiastic about the benefits of cosmic farming, claiming that it eliminates the need for chemical fertilizers. "Cosmic farming will give you safe food without any chemicals or fertilisers. Under this type of farming, no chemical is put on paddy and it will be grown with organic manure only," he said.
Sardesai and Figuiredo recently visited Guru Shivanand in Gurgaon in Haryana, the promoter of Shiv Yog Krishi, to better understand cosmic farming.
But it gets better. Apart from cosmic farming, Goa's government also has plans to promote eco-farming with the help of "yogic farming".
Agriculture officials have been keeping an eye on the Sustainable Yogic Farming project of the rural development wing of the Brahma Kumaris, an international spiritual organisation based in Rajasthan, and they seem very impressed.
"They (Brahma Kumaris) claim that over 1,000 farmers in India are combining organic farming with meditation and it is showing remarkable results," Director Figueiredo said, adding that Goa farmers are already being educated on how sustainable yogic farming can lower costs and help the environment.
In a time where science and technology play a huge part in agriculture, Goa's reliance on cosmic and yogic farming may seem shocking to a lot of people.
But let's not forget that this is the same country that only a month ago announced an optional engineering course that teaches students that modern inventions like aeronautics, batteries, as well as knowledge of gravity existed in India during the Vedic Age, thousands of years ago.
Would you like to get published on Standard Media websites? You can now email us breaking news, story ideas, human interest articles or interesting videos on: [email protected]