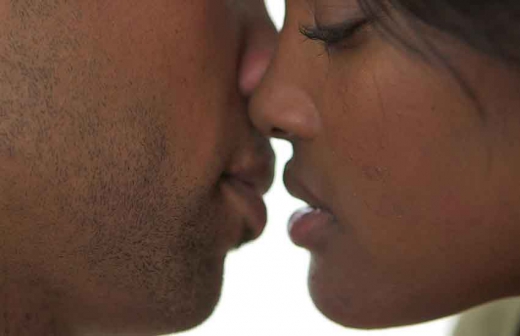 Sex seems to be the order of the day in many campuses
In one campus, a student took down the entire condom dispenser and took it to his room
Someone who has sex four times in an afternoon needs help
I visit different campuses and notice a lot of odd stuff. A while back, I went to Kenyatta University to visit this chap I went to high school with.
And I got lost because the university is huge. By the time he found me, I had witnessed enough tomfoolery to thank God for not allowing me to have been admitted there.
At one time I passed the girls' hostels and heard someone whistle. I looked back and there was no one in sight. But soon as I began walking further, the whistle was back on. This time, it had a voice to it that said: "Up here."
So I turned back once more, tilted my head up towards the girls hostel and right there she was. Two floors up, a naked girl with perky mammary glands beckoning me to go have my way with her.
She was seductively rubbing her hands all over her milk boxes and licking her lips suggestively, like a scene out of an adult movie.
I ignored her and walked ahead. Then I came to some section of the school that I think was the boys' hostels and there was a water tank right next to one of the hostels' walls and right between them (the water tank and the wall), there was a boy and a girl making out.
Mark you this is not the only outdoor naughty incident I have witnessed in campuses I have visited. This, if the frequency is anything to go by, seems to be the order of the day in many campuses.
My friend found me later on and when I narrated all these to him, he just laughed and said: "That's nothing. Recognise that you're in K.U, my friend."
Then I asked him what the craziest thing he had done was and he said: "I banged four chics in one afternoon." I went, "Four in one day?" And he said, "No, son! One afternoon." I shook my head; not in awe of his prowess, but in utter disgust.
And then I remembered two stories; in the first one, condoms were dispatched to all hostels in my campus a while back and in one male hostel, a student took down the entire dispenser and took it to his room.
In the second one, right after the 'Mollis' saga, a sex audio of two university students having sex and saying all kinds of naughty stuff had emerged and gone viral. That boy was eventually found, and - instead of being called out for his stupidity - was hailed as a 'sex hero'.
I'm not saying sex is bad. But honestly, someone who has it four times in an afternoon needs help. Comrades, what is wrong with your hormone systems? Someone - anyone - tell me. I'd like to know. No, seriously, someone tell me.