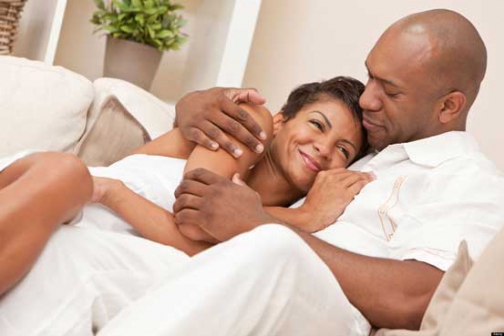 Nurses at a local private hospital in Kisumu County were treated to a rare spectacle last week after a man fell in love with a 'detained' patient, paid her outstanding bill, proposed and married her, all in less than one week.
Whoever coined the phrase, 'Love is blind' must have had the Good Samaritan, only identified as Jack, and the patient, surnamed Akinyi, in mind.
According to a nurse at the hospital, the Good Samaritan had escorted his friend to check on his wife who had given birth at the medical facility.
And in what seemed like love at first sight, the smitten man and the locked up patient hit it off, and are now living as husband and wife.
The wife to Jack's friend had become buddies with the detained woman with whom they had been sharing a cubicle at the maternity ward.
Apparently, Akinyi found herself between the hammer and the anvil after she gave birth at the hospital but could not settle the bill.
To make matters worse, friends who had taken her there (and whom she had been living with) vanished and cut off all communication with her.
Her parents and close relatives disowned her, claiming she had shamed them by getting pregnant out of wedlock.
Her boyfriend had denied responsibility for her pregnancy and had, too, cut off communication days after she announced she was expectant with his baby.
Insanely in love
With no one to pay her hospital bill, hers became a life of hard knocks when the management of the facility detained her and vowed to release her only after paying up.
When Jack accompanied his friend to visit his better half, he got smitten and through his pal's wife he got introduced to Akinyi with whom he madly fell in love.
Jack's friend's wife is believed to have had nothing but kind words for Akinyi, including her big heart and how helpful she had been to her.
For the following few day and after a couple of heart-to-heart chats, the two love birds became close. And just before wife to Jack's friend was discharged, Jack proposed to Akinyi.
Jack settled the hospital bill and went home with the love of his heart. The two now live like husband and wife.