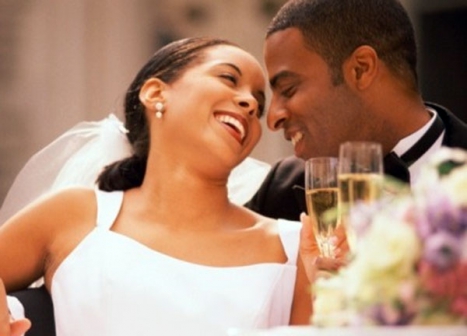 The climax of the wedding season is here with us and there is a lot of pimping going on, with shops making a killing, selling or hiring party dresses, shoes and suits. There is another section of people who also make a killing in this season.
These are the ssengas and kojas – mature elderly men and women who give advice about marital matters with a focus on the bedroom.
Traditionally this role was performed by the bride's older aunt and the groom's father's older brother. These counselling sessions were performed before the wedding to ensure that the couple knew what was expected of them. The ssenga and koja are also the ones consulted when things go awry in the marriage, to help clear any misunderstandings between the happy couple.
Today however, ssenga and koja services are limited to bedroom matters only – how to get/give the most behind closed doors. The ssenga knows no woman wants to share and that some believe conquering in the bedroom will conquer in the wallet and also ensure the man does not stray.
Strippers are no longer hired for bridal showers, as the ssengas will provide similar titillating sessions by offering practical's on how to moan, groan and sway your hips for maximum effect.
Ssengas today are more focused on sex, sex and more sex. They are usually unconcerned about the marital status of the lady, and the first question when they start a session is "have you pulled?" For those who are unversed in all things Ugandan, "visiting the bush" or "pulling" is our mode of FGM (female genital modification). It is believed that the hearth in a home should always be warm and welcoming to the husband, this thus translates into the woman having elongated labia to "close the door".
NEW PREFERENCES
There has been such a hue and cry about men preferring modified nether regions that one 28-year old, Kevin Gitta or Dr Kevin "Muwwoomya" as he is called, decided to venture into the business of helping women improve their bedroom performance. This dot com generation will show us things!
He is a 28-year old married father of 2, and says he went into this business after identifying a gap in the market. Corporate women do not have time or the patience to do the pulling, and some do not have anyone to show them how it's done, yet they want to marry Baganda men. His clients are women aged 20 – 40 years and range from lawyers to boutique attendants. He also has sessions via his WhatsApp group where the fee is Sh1,000 to join if you have not attended any session in his office.
The charges vary from Sh5,000 for a two-week session where he shows you how it is done, and it includes the concoction of herbs to use. Sh15,000 buys you both the theoretical and practical session where he does the actual pulling at each visit. The sessions also include tips on how to keep the marital fires burning hot in the bedroom.
When asked whether the sessions sometimes get out of hand with the clients demanding for more, he says he is a professional.
"I tell them to book in advance. I can't employ anyone else. They only understand my tender touch," he explained.