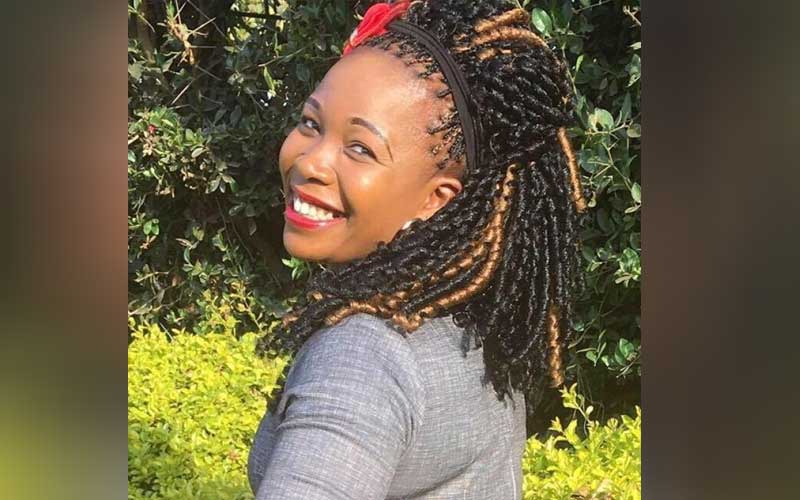 A popular Kikuyu gospel artiste, Reginah Wangui Muthoga, is being divorced by her husband on allegations of committing adultery and deserting her matrimonial home.
According to documents filed at a Nyeri court, Wangui's husband Bernard Muthoga Maina, who is a preacher with the African Independent Pentecostal Church of Africa (AIPCA) also accuses the musician of cruelty.
Muthoga is now seeking court orders to dissolve their 16-year marriage and issue an order directing Wangui to stop using his name (Muthoga) in all her dealings.
The musician was among several prominent artistes who entertained guests during the burial of first Nyeri governor Nderitu Gachagua on March 6, 2017.
Some of her popular Kikuyu hits include Andu aria Athingu, meaning 'those who are blessed;' Uyu Nowe Anga Tiwe; Kirai Muone; (wait and see); Mururumo (thunder), among many others.
In his suit, Muthoga says his wife deserted their matrimonial home in Lamuria, Kieni constituency, Nyeri and settled in Nairobi without a reason or notice.
"The respondent (Wangui) has refused to treat the petitioner (Muthoga) with affection and warmth that a husband requires. She is irresponsible and has neglected her matrimonial duties," says the preacher in the court papers.
The documents filed through Kihara Macharia Advocates ste indicate that the gospel singer has directed unkind and cruel verbal words towards the man of God, which are calculated to strip and undermine his self-worth.
He says he has tried to reconcile with Wangui but she is reluctant and has frustrated such efforts.
"She has been unfaithful, habitually sleeps outside the matrimonial home without any explanation which has occasioned the petitioner's anxiety and lack of confidence in her. She has caused the petitioner embarrassment, pain and trauma that resulted to depression for which he is still under medication," reads the documents.
The couple solemnised their marriage in 2002 at AIPCA Church Lamuria, according to the preacher who adds that they have been blessed with three children aged 19, 15 and nine years.
But in 2014, Muthoga says, the artiste left the matrimonial home and settled in Nairobi and has not made efforts to return.
"As such, she has absconded and deserted her matrimonial duties. No collusion or connivance exists between the petitioner and the respondent in presentation of this divorce petition. Our marriage has irretrievably broken down and the parties are no longer able to cohabit together as wife and husband," said Muthoga in his statement.
Wangui is yet to file her response to the husband's petition which is before Nyeri resident Magistrate Maisi Chesang, though she was served with the court papers by a court server named Peter Kinyanjui Muiruri.