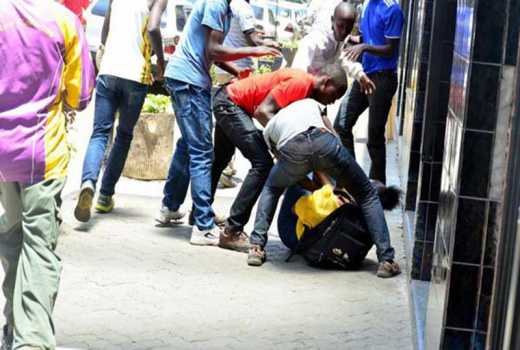 That criminals have taken over the CBD is not an exaggeration, but a reality several victims, some nursing permanent injuries, have faced.
Few months ago, the Bunge La Mwananchi raised the red flag, but police ignored the warning that muggers in their early 20s, were gradually taking control of city streets.
The CCTV system shows there are at least seven danger spots. They are Tom Mboya Street, River Road, Accra Road, Muindu Mbingu, Ronald Ngala Street, Taifa Road and a section of Haile Selassie Avenue.
Joel Musonye who is the proprietor of Almond Private Investigators and Debt Collectors says most of the muggings are carried out by street boys.
"It is a mistake for Sonko to allow all manner of activities to take place without checks and controls," he observes.
Charles Kalomba, secretary general, Kenya National Federation of Juakali Associations thinks the problem is hunger.
"People are hungry and they have the muscles for war. The war starts in the stomach, which directs other organs like the head and hands what to do," summarised the engineer.