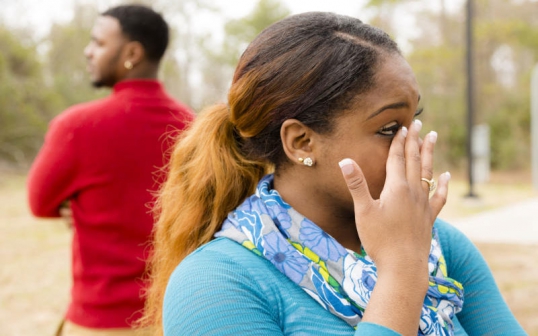 After suspecting her husband of cheating, Rose Akinyi decided to set him up
When contacted, the husband accused the media of trying to break his family
A businesswoman based in Embakasi has threatened to ditch her husband after she busted him on a blind date.
When Rose Akinyi suspected her husband Ben Otieno of cheating, she decided to set him up. Besides, she wanted to end constant fights with him over strange female callers and put an end to his partying habits.
"When he started spending most of his weekends out, I suspected something was not right and I needed to act," Akinyi told The Nairobian, adding that, "He never loses sight of his phone and he is always receiving calls from women."
Tired of her husband's habits, Akinyi bought a new line and started flirting with Otieno who fell for it, or so she thought. Otieno made advances and offered an evening date which would climax into a one-night stand.
On August 18, the couple met at a local pub in Eastland's Donholm but "when he saw me, he got tensed but claimed he had busted me instead."
The couple's confrontation attracted curious revellers.
When contacted for comment over the incident, Otieno accused the media of trying to break his family.
"The media has lost its meaning and my wife has been compromised to finish me," he said
"I know The Nairobian is being used to break homes and now they are here in my house. I don't want you people. Just leave me alone," he hissed.