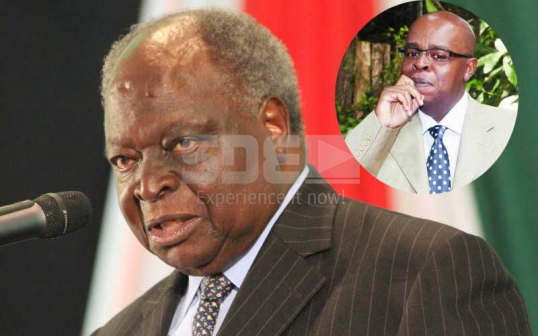 Reports doing rounds had stated the former head of state is hospitalised
Mwai Kibaki underwent a minor surgery to remove a blood clot in 2016
Retired President Mwai Kibaki is not ailing or bedridden in hospital, The Nairobian can reveal.
For the past few weeks, rumours were rife on social media that the retired president was sneaked into Nairobi Hospital in critical condition and was later flown to South Africa for urgent treatment.
But speaking exclusively to The Nairobian, his eldest son, Jimmy Kibaki, dispelled the rumours, saying his father is well at the family's Muthaiga home.
"Mzee is well, he goes for his regular check-ups and the doctors say he is in good health. I see him regularly and I can confirm that he is okay," said Jimmy, adding that the former president is always in a jovial and still is sharp-witted.
"He served his country for many years, and we know Kenyans are concerned about Mzee's health. But I want to assure them that he is enjoying his retirement with his family around him. I ask Kenyans to ignore rumours about Mzee's health.
He is in good health. As a family, we will let Kenyans know if there is any news about the retired president," explained Jimmy, adding that it is very un-African and in bad taste, for someone to spread such rumours.
"It is wrong to start claiming he is hospitalised, yet he is well. It's simply wrong. If by any chance Mzee is unwell, we will let Kenyans know, but for now, there is no cause for alarm."
Jimmy says the retired president regularly goes to his office in Nyari estate, Nairobi and that "he is a man with diverse interests and it keeps him busy."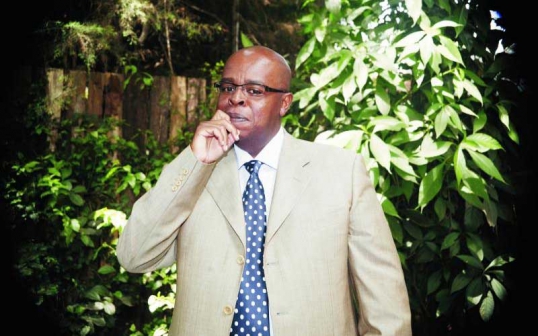 On August 25, 2016, former President Mwai Kibaki underwent a successful minor operation to remove a clot in one of his neck arteries.
Kibaki was reportedly wheeled into the theatre at Netcare Sunninghill Hospital in Johannesburg, South Africa, in the morning for the procedure that took nearly one hour.
"The procedure was successful and the president is back to the ward. It was a delicate procedure but we thank God it was done without any complications," the source told The Nairobian at the time.