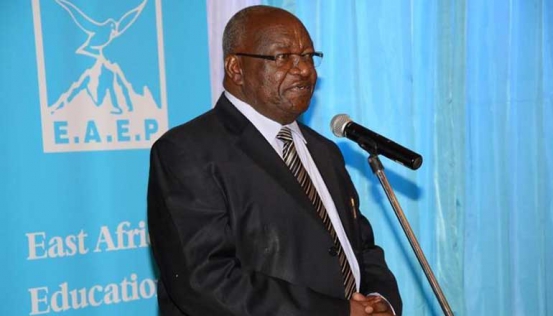 He is Kenya's quintessential publisher made manifest. Henry Chakava, the lover of German cars, has given the literary world a distinguished list of eminent authors: Ngugi wa Thiong'o, Chinua Achebe, Elechi Amadi, Ayi Kwei Armah, Taban Lo Liyong, Okot p'Bitek, Meja Mwangi, Francis Imbuga, David Maillu, Marjorie Oludhe-McGoye and Grace Ogot.
The vehicle for Chakava's immortality was Heinemann Educational Books, where the 'father of Kenyan publishing' became its first African editor after completing his literature and philosophy studies (first class honours) at the University of Nairobi in 1972.
Chakava's foresight in spearheading African Writers Series and Spear Books, was his true justification. For, in publishing Things Fall Apart, The Concubine, Kill Me Quick, Betrayal in the City, Song of Lawino and Mine Boy, the man from Vihiga hit the literary mother lode. Chakava accepted John Kiriamiti's My Life in Crime, written in small print on tissue paper from Kamiti Prison.
It remains the only local novel for which Kenyans ever queued to buy when it was published in 1984. Indeed, in Publishing in Africa: One Man's Perspective, the second of four siblings notes that banking on Ngugi was both intellectually and commercially rewarding considering his novels; Weep Not, Child, The River Between and A Grain of Wheat all became school set books in Kenya. Secret Lives, The Trial of Dedan Kimathi, I Will Marry When I Want, and The Black Hermit, became set books in other countries.
But it was Ngugi's 1987 novel, Matigari, that saw him lose his small finger to state agents blindly searching for Matigari — a remnant of the Mau Mau War who had just come out of the forest — not knowing he was a fictional character! That mishap aside, the lover of single malt whiskies introduced innovative publishing to include educational, cultural and books in local languages such as Zacharia Zani's perennial money maker, Masomo ya Msingi, for which Chakava will forever sing his financial hosannas.
The recipient of an honourary doctorate from Oxford Brookes University in 2005 'for his indefatigable contribution to publishing', bought majority stake in the publishing house in 1985 and renamed it East African Educational Publishers, with branches in Uganda and Tanzania. Kenway Publications, which specialises in general interest books including biographies like Njenga Karume's From Charcoal to Gold, is a subsidiary.
To celebrate Chakava's 70th birthday last year, Coming of Age: Strides in African Publishing, a collection of reflective essays was published. In Henry Chakava: The Gory and Glory of African Language Publishing, Ngugi, Kenya's most significant writer, notes that: "He was once my student, whose papers I graded.
Then he became my publisher who graded my manuscripts; but most important, he became a friend who stood by me in times of happiness and sorrow, even in those times when being seen with me was a dangerous thing." For the father of Sharon, Andia and Yolanda Chakava, the danger was well rewarded.