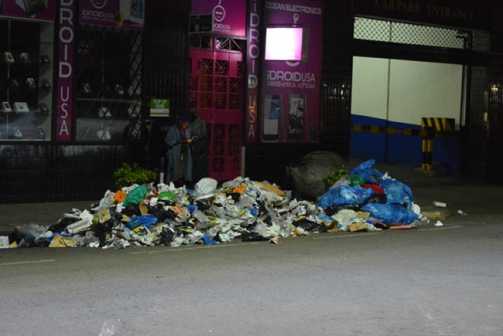 The city is choking in garbage, even after the county government promised to crack the whip and bring back Nairobi's lost glory.
The downtown streets, some major roads and estates are stinking and dotted with heaps of garbage that have not been collected for days, attracting rats and other scavengers.
Garbage has piled up along Jogoo Road, Kirinyaga Road and River Road, some taking even week before collection.
Abdullahi Aden, a businessman at the junction of Price Road and River Road, lamented that the county cleaners have turned the front of their businesses into dumping grounds and that contracted garbage collectors have turned a blind eye to the mess.
"All waste collected in premises along River Road is dumped here and can take a week before it is collected. It is accumulated every day and now customers have kept off our premise," said Aden.
It is the same story along lanes in downtown and Tom Mboya Street. Along Racecourse and at OTC, dirt and dust has accumulated into small heaps that have been left by roadsides, outside businesses, behind bus stop shelters, and on pavements. In February, Governor Evans Kidero claimed cartels were behind the unending garbage menace. He claimed that unnamed people were dumping the waste at night.