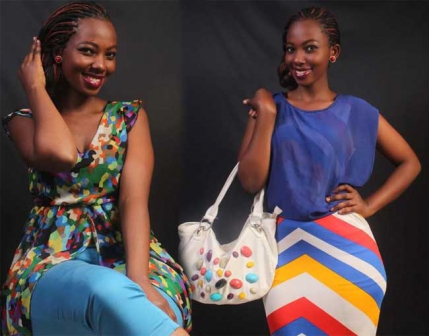 When she first appeared in the film Tamed in 2013, Jacy Koboi won our hearts. She was young and ready to rock! Recently, during the Riverwood Awards, she beat top names in the industry
Congratulations on your big win. Tell us more about the film Bait, which recently saw you scoop the Best Actress honour during the Riverwood Awards. What is the film about?
Bait is a Kibanda project. The film was scripted, shot and edited in 48 hours. It is a film about a lady who is tired of her husband's cheating ways. So, she comes up with a plan to get rid of him. She hires a younger woman to seduce and then kill her husband, but the plan backfires.
I am happy the film will represent Africa in the Cannes Film Festival this year.

How did you get into acting?
Despite being an introvert, I have been performing from a very young age. When I was a little girl, my father, who is an academician, would read me stories and I remember him recording the narrations. I also began writing poems from a very young age, and was very active in church plays and in school. After high school, I joined United Jumbo15, a theatre group in Thika. That was in 2009. A year later, I joined the East Africa Media Institute, where I studied for a diploma in Performing Arts.

When did you get your big break and get recognition as an actress ?
After finishing my diploma, I continued acting with my theatre group. I landed my first role in a film when I was casted in Tamed, which was shot in Thika in 2013. Before that, I had tried to get roles in Nairobi, but it was very difficult because they did not know me or what I was capable of.
I only landed minor roles and it was very frustrating. However, after I won the Kalasha award for Best Supporting Actress in Tamed in 2014, I got my foot into the Nairobi film and television industry.
After the awards, Victor Gatonye approached and offered me a role in the television series Nyumba Ten. I have featured in Swith, Bait, five films with Spielworks Media for StarTimes and Fihi television series, which is also on StarTimes (and currently shooting seasons 3 and 4). After Fihi,I will be shooting Mwaki, my first vernacular series.

Is it true that cases of actresses landing roles as a result of offering sexual favours are rampant in the industry?
Yes, that could be true. But it is upon you as an individual to know your values. Ironically, the same people who ask for sexual favours will later call you up for a job because you've proven to be professional by turning down their advances.
You are active in church, a youth leader to be precise. Do you feel awkward when you have to appear in a romantic film?
It is hard. If you reject roles because you are cast in a romantic scene, then you will end up jobless. But I have my boundaries. If it is a scene that requires a kiss, I will give a light kiss, but no tongue involved. I have learnt to separate my personal life from my job.

Do you have any rituals before you get onto a set?
I use my imagination. I always like to be alone for about 10 minutes before a shoot. This helps me get into character. If I am shooting a sad and emotional scene, I picture a sad experience from my past; I imagine the exact moment, the feeling, the smell and what was said. Basically, everything about that one moment.
This makes it easy to get into character. However, I still struggle with getting out of character. My role in Fihi for instance is emotionally demanding and my director is always advising me to leave my character on set and not to carry her problems home(laughs).

What's your highest career moment?
Being part of the 48-hour film project, Bait.

And the lowest?
From 2014 to around mid 2015, I couldn't get any tangible job, yet I had an award. At some point, I almost gave up, but my close friends encouraged me to hang in there. But things are now good. I have also learnt to have a side hustle - I own rental houses in Juja.

Are you dating?
No, I am too busy for that now. Some men may be intimidated by me because they think I am an overachiever. I am a single mother and very independent. But I am an optimist and believe that I will find love and walk down the aisle soon.

Anything we don't know about you?
I am a really good singer. I sing in church, weddings and birthdays. It's only that I have not recorded anything yet.