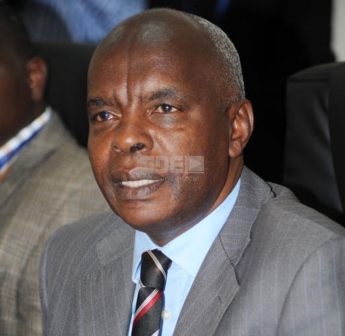 Makueni Governor Prof Kivutha Kibwana recently revealed that lack of food when he was young inspired him to excel in school.
"Lack of food in my father's house really worried me. We used to have one meal of dry maize per day. Niliomba Mungu anisaidie niwe nikikula nishibe tumbo (I prayed that I may eat to my fill in future)," Kibwana told students gathered at Makueni Boys High School during a book donation exercise.
He added that his break came when he was admitted to Machakos Boys High School.
"There we had a three-course meal. In the morning, we were served tea with buttered bread. I said 'God, I can see you are answering my prayers!'" said Kibwana who recalled that he even refused to go home during half-term so as not to miss on the sumptuous school meals.
"I later joined the University of Nairobi for a degree in law then went abroad for further studies before coming back to teach at the university. Again, food was in plenty," said the governor whose wife, First Lady Nazi Kibwana spearheaded the donation through her Shina Foundation.