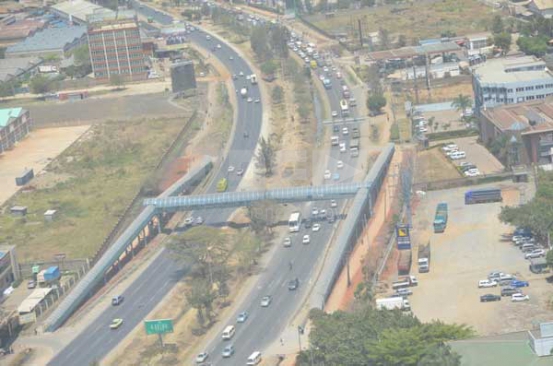 Mombasa Road is the leading killer road, according to statistics by the National Transport and Safety Authority (NTSA).
According NTSA, Mombasa Road leads at 24 per cent, representing 56 deaths as at October, followed by Thika Superhighway (19) , Waiyaki Way (16) Eastern Bypass (13) Northern Bypass (11) Jogoo Road (10) and the newly-constructed Southern Bypass at seven per cent respectively.
Pedestrians were the leading victims, although the number decreased from 1,052 in 2014 to 1,020 this year; followed by drivers whose number rose from 199 to 260 in 2015. Passengers came third from 478 in 2014 to 525 in 2015 then pillion passengers from 123 to 160 this year.
Commercial vehicles were the leading cause of fatalities at 23 per cent, followed by PSVs at 21 per cent, then motorcycles, government at seven and two per cent respectively. Pedal cycle and tricycle accounted for zero deaths, while the causes of 13 per cent of deaths were unknown. Most of the deaths are caused by human error at 85 per cent, followed by mechanical at three per cent, environment at one per cent and others at 1 per cent (which includes loss of control that caused 380 deaths).
The cause of 233 deaths, which comes second after losing control was not known.
Overtaking improperly came third, causing 221 deaths, followed by excessive speed leading to 174 deaths and misjudging clearance at number five, causing 149 deaths.
Mombasa Road deaths rose to 2,294 deaths this year up from 2,084 deaths last year. Nairobi County has the highest deaths, followed by Machakos, Kiambu and closely followed by Kisumu. Deaths occur least in Marsabit and Laikipia counties at just eight per county.