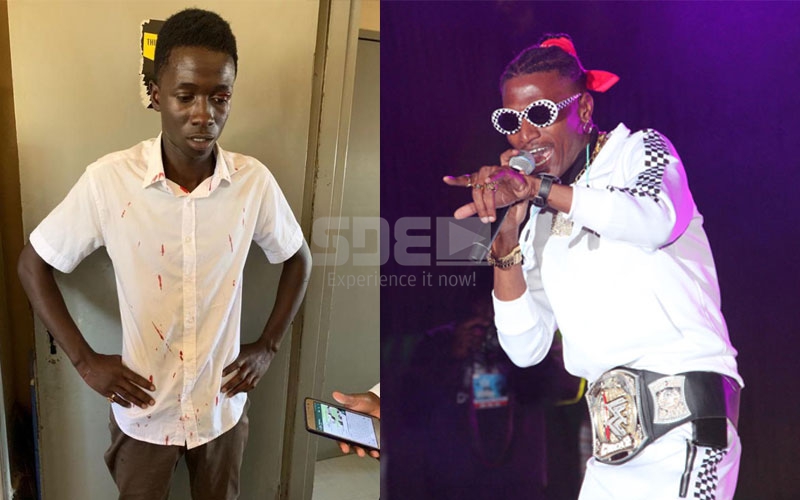 Local rapper Henry Ohanga, popularly known as Octopizzo, has refuted allegations linking him to the death of a university student.
The deceased, Kenneth Abom,19, died on January 17 after reportedly jumping off a four-storey flat where his family resides in Woodley estate.
Initially, it was reported that Abom had an altercation with the rapper at his house and that the musician had chased him out.
The boy is alleged to have jumped to his death an hour after clashing with the rapper.
Octopizzo has denied allegations that he is behind the boy's death, and has since recorded a statement with the police.
"I'm shocked by these allegations. I also learnt about his death from our hood's social media platform. In fact, I live far from their house," he stated.
According to a neighbour who was at home at the time, Abom stormed into their house in pain and crying.
It is not clear what pushed him to jump, but there have been a lot of contradicting information. Abom succumbed to his injuries the following day.
The post-mortem results, according to his father, indicate that the he sustained multiple injuries following the fall.
Abom's father claims the rapper had a hand in his son's death. According to him, his son may have been at the musician's house to see someone.
Abom's brother, Paul, says the deceased loved music and had a YouTube channel. He claims it is possible his brother may have accessed Octopizzo's house to seek his help, probably to ask him to promote him musically.
He said: "He arrived home panting and vomiting blood. He was in a lot of pain. I only spoke with him briefly," said Paul.