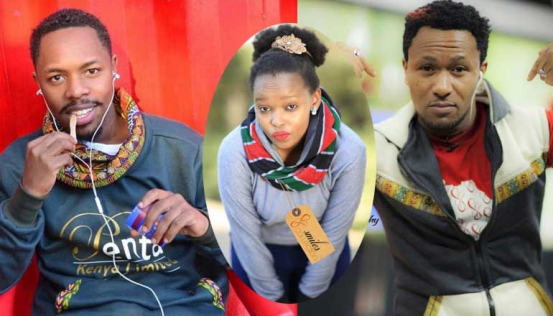 You have probably seen her designs. Sharp, colourful African patterns, especially on shirts, t-shirts and jumpers.
You may even have seen new gospel musicians Kymo and Stygah sporting the look in their viral video Thitima Anthem. The brains behind this fashion trend is campus student, Millicent Wambui Ng'ang'a, a fourth-year agribusiness student at Kenyatta University.
She's popularly known as 'Millie wa Jesus' because she's a staunch Christian. She is very industrious. Millie is the CEO of two companies, both of which are still relatively young, but which are doing quite well.
Millie founded Smiles Collection with a friend while in her third year.
"I have always had an eye for fashion," she says of the company. "I did not see it as commercially viable however until quite recently," she admits.
Her love for photography also inspired her into film and photography. She also co-founded Bantu Limited Films, which specialises in photography and film. But it has not been easy. Nonetheless, but Millie has made some giant leaps. Her designs have already become a hit with celebrities like gospel artistes Kambua, DJ Mo (inset left) and Sleepy (right).
This gave her brand the impetus she needed to move to the next level. According to the 23-year-old student, it took resolve and courage to get here.
"The biggest challenge while starting out was raising capital. My partner and I would do jobs to raise the money. I sold jewellery and makeup in school, while he did graphic design. We had a plan, but it is because of God's favour that we made it this far."
But it is no cakewalk balancing the crazy demands of being a finalist with the challenges of running two businesses. Her secret for this is having well-defined roles and priorities, as well as a solid support structure.
"I have partners who understand that school is an important priority right now, so they step in when I cannot."
At least she does not have to worry about getting a job afterwards. Rather, she would like to be the one providing jobs, so formal employment is not an option for her.
Millie wa Jesus defines herself as a born-again Christian first and foremost. But she is also a student by day, and a fashion designer, photographer, occasional filmmaker and CEO by night. While her classmates fret over handing in assignments, she has created a little empire for herself.
Related Topics