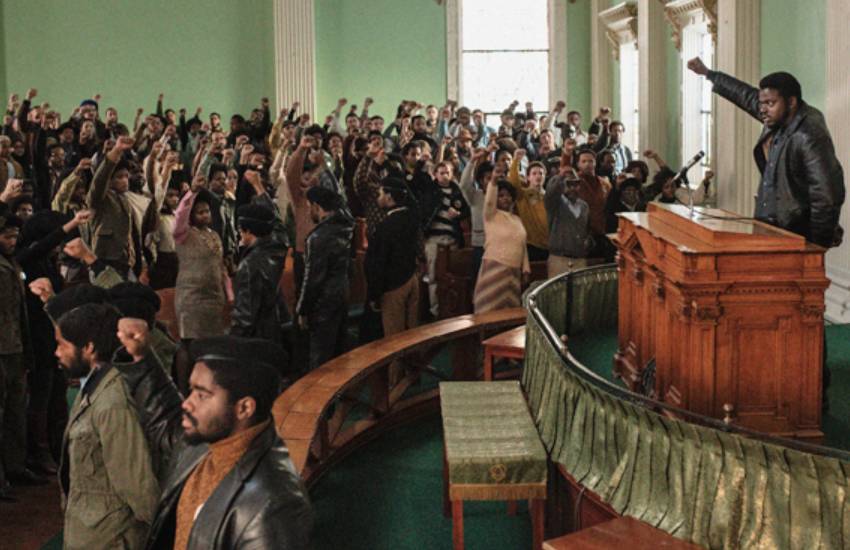 Cast: Daniel Kaluuya, LaKeith Stanfield, Jesse Plemons, Dominique Fishback, Ashton Sanders, Martin Sheen
Directed by: Shaka King
Genre: Drama, biography, history.
Rating: 8/10
FBI informant William O'Neal infiltrates the Illinois Black Panther Party and is tasked with keeping tabs on their charismatic leader, Chairman Fred Hampton. A career thief, O'Neal revels in the danger of manipulating his comrades and his handler, Special Agent Roy Mitchell. Hampton's political prowess grows just as he's falling in love with fellow revolutionary Deborah Johnson. Meanwhile, battle wages for O'Neal's soul. Will he align with the forces of good?
Read Also: Shadow in The Cloud's script did not match up to the great actors
Thumbs up:
If you saw "The Trial of the Chicago 7" which Pulse reviewed in November, you probably felt like Fred Hampton needed a better movie and this was it. Captivating acting from the lead actors Lakeith and Daniel has woven the film eloquently to give a holistic history lesson. The movie is well-acted, produced and engrossing from the first frame. As the Oscars approach soon, there is no way Kaluuya won't win.
Thumbs down:
The film has a few downsides. Like how we have no insight into the character of Bill Oneil, who unfortunately becomes the main character of the film. We don't know his ideology or his motivations, only that he wants money. Throughout the film, there's nothing about him that makes it believable that he'd be liked, trusted and even integrated as an important person in the Panthers and as a close friend of Fred Hampton's.
Read Also: The Kissing Booth 2 script could be better
Verdict:
This movie is one of the best movies premised on black history to date.