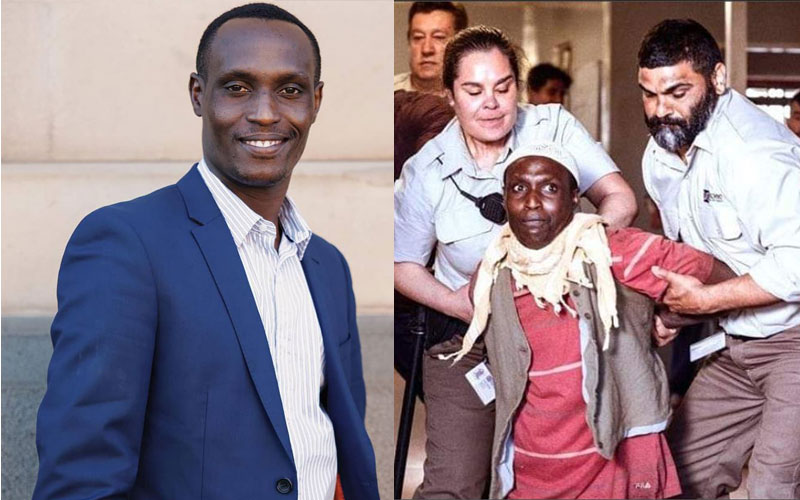 "I was overly elated when I got that call saying I had won the audition," 30-year-old budding actor, Calvin Mwita revealed to Standard Entertainment & Lifestyle. Despite pursuing a Degree in Accounting and Finance in Mzumbe University, Tanzania, Calvin says that acting has always fascinated him. Born and raised in Tarime on the Kenya-Tanzania border, he recently made a debut in the Australian movie industry in a Netflix six-part television series dubbed Stateless, his first stint on an international platform.
"My first role was in Stateless (2020) was that of a detainee in an Australian Immigration detention centre. This role came along after many unsuccessful acting auditions and was integral in establishing my appeal as an actor," he said.
According to the former student of Orero Boys High School in Homa Bay county, penetrating a foreign land as an actor came with its fair share of challenges. However, this did not stop the determined soul who had won a scholarship to study a Master's Degree at Torrens University in Australia in 2018.
READ ALSO: Grace Murema- special effects makeup artist who worked on 'Black Panther' for free
"Pursuing acting in Australia may prove to be particularly challenging. Given the geographic landscape and location of Australia, opportunities are often isolated and competition is thick. Nevertheless, this did not discourage me from achieving my dream of becoming an actor. I kept on applying for any open auditions that came up until my dream came true," he said.
Calvin plays Taifa Duale in the TV drama series, a character he says was relaxing as his lines in the series are in his native Swahili language, Swahili. "When I realized I would be speaking Swahili in the role, that helped me to have more confidence and relax on the set; I had never taken such a big role before and I was nervous and worried, to be honest talking in my language at some point made my job easier. I had only one chance and I was going to use it perfectly," he added.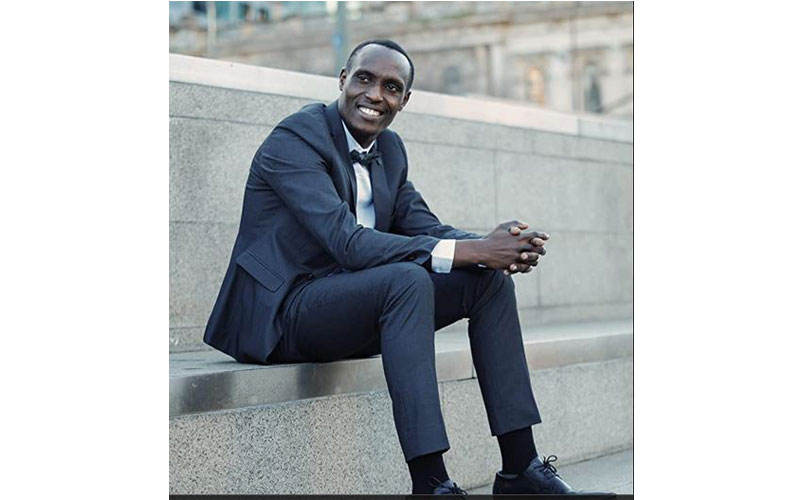 The Netflix show highlights the plight of immigrants across the world struggling to get asylum. According to Calvin, playing Taifa Duale not only gave him a boost in his acting career but also changed his mindset when it comes to immigration.
READ ALSO: Eight Kenyans who could have won Oscars but didn't
"Being cast in Stateless made me see things beyond the perspectives of a screen actor. I started viewing international immigration problems from the perspective of a human being attempting to find peace and security in life and not socio-economic benefit motivations long-associated with immigrant crises," he said. Calvin adds that despite the awareness and social campaigns against racism in foreign countries, especially in the film industry, the vice is still present in society.
"Racism is everywhere in the world today and I sometimes experience racial discrimination day to day life activities.  From my point of view, I believe people are people whether you are black or yellow, blue or white; we are all people and we are all the same. Treat others the same way you like to be treated. Even the Bible says 'love your neighbour as you love yourself'; it is cursing racism."