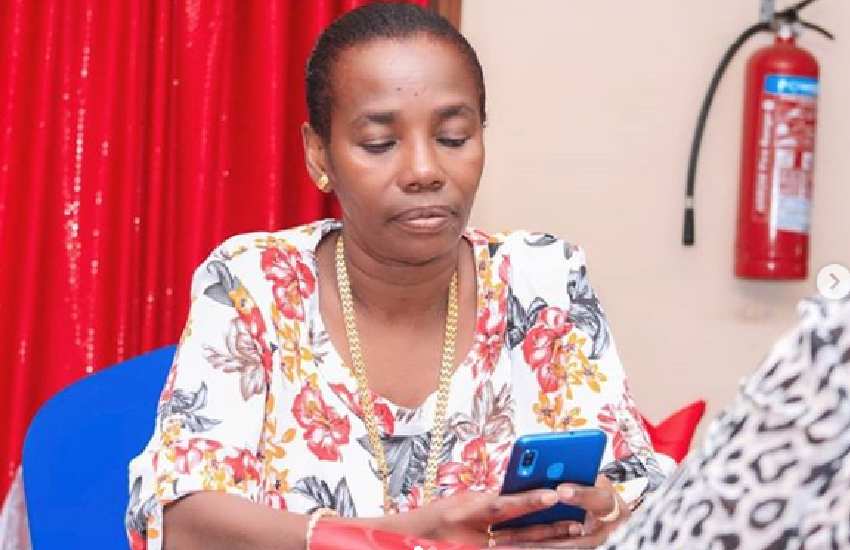 Diamond Platnumz's mother Sanura Kassim, better known as Mama Dangote, was on the past week in the eye of a storm over a comment she left on a photo of Tanasha Donna's son, Naseeb Junior.
It all started when Esma Platnumz - Diamond's sister, posted a photo of her nephew Naseeb and revealed how much she misses her nephew who is now in Kenya with his mother, Donna.
"I miss you Tom Kaka," Esma's caption read to which Mama Dangote responded with the words, "Kichwa kikubwa."
Even though the comment was an inside joke as explained later by Mama Dangote, some netizens did not take it kindly.
Some of her followers felt she was abusing Naseeb because of differences she has with Donna following her split from Platnumz.
"Why insult him? Even if you have issues with his mother? It is not good at all even if you are trying to please Zari. May God protect this angel," said a fan, @Khaltuma12.
Read Also: Diamond's father speaks, slams ex-wife for battering Mobetto
In response, however, she explained that it was the family's preferred code of addressing Naseeb since he became part of their family.
She said that she is used to calling the baby by that name (Kichwa Kikubwa) because it's a name she used to call his father (Platnumz) when he was a child.
Sandra also hit back at the naysayers in the same comment in which she rebukes those that always have something negative to say.
"Why are people hurt when I call him kichwa kubwa (big head) we are used to calling him that since he was born. We also call him Tom because of his father. When he was young, we also used to call him that. I am used to calling him that. I am his grandmother and I am used to it," explained Mama Dangote.
This comes barely a month after Donna revealed that she has been singlehandedly raising her son since her bitter break up with his father early this year.
Speaking to comedian Jalang'o, the former NRG presenter disclosed that Platnumz has not been supporting her in raising their son.
"What do you mean supporting financially? I have been doing it all on my own, to be honest," Donna responded when Jalang'o asked her whether Diamond has been providing any financial support.
Read Also: PHOTOS - Mama Dangote shows off Diamond's multimillion car collection
"I will be 100 per cent honest with you, I'm very real and I'm not going to say something that is not the case. With all the respect I have for him and I don't have any bad blood with him. No, he is not supporting (me) and I'm doing it on my own," she went on.