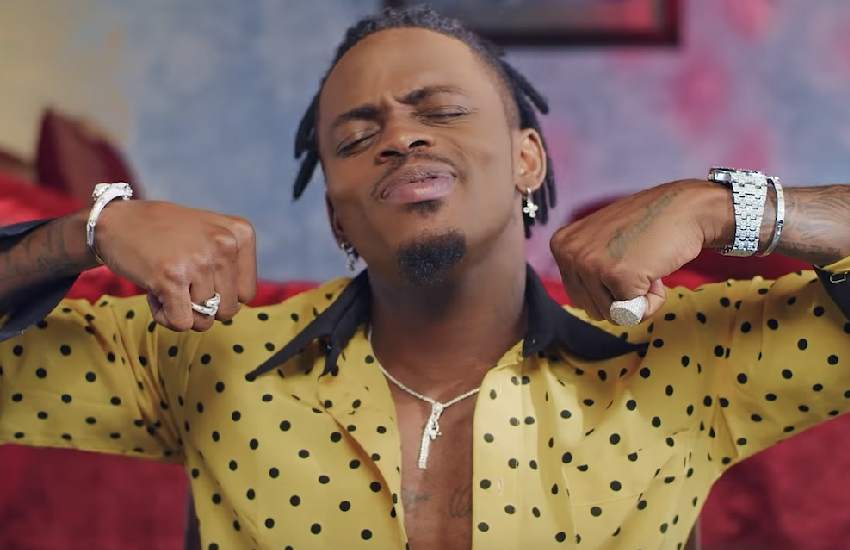 Most YouTube views for Bongo star Diamond Platinumz came from Kenya, followed by his home country Tanzania and the United States for the measurement period of May 1, 2019, to May 1, 2020. This is according to Kevin Meenan, YouTube music trends manager.
Speaking to Billboard - one of the biggest entertainment media brands in America who featured the father of four in one of their publications, Meenan said that Platnumz is to be emulated by western artists if they want to go global on YouTube.
According to the publication, Meenan was particularly struck by the innovative approach that Platnumz takes with his YouTube channel- an entrepreneurial strategy that includes an FM station, full-service management, recording, publishing and entertainment company - Wasafi Classic Baby, which represents Rayvanny among other top music acts.
"Platnumz has amassed a mind-blowing 3.6 million subscribers and 980 million views on his channel, about 80% of them from outside of Tanzania. For the measurement period of May 1, 2019, to May 1, 2020, globally, Kenya, drove the most views for Platnumz, followed by Tanzania and the United States," said Meenan.
Read Also: Sh15 million debt? Diamond Platnumz sued by former landlord
The Jeje hitmaker was also recognised for his instructive process of promoting his songs so were his efforts in engaging new subscribers on the video platform.
"For every [official] music video he has - and they are very high-production music videos, by the way - he might have anywhere from five to 20 or more song and non-song content videos, that, for instance, could include documentary-style or behind-the-scenes footage," added Meenan.
"You're seeing him lean in and hit those touchpoints where he is engaging his subscriber base, but also converting new subscribers, a number of artists from Africa who have broken globally are really leaning into that strategy - and that's something we recommend all artists do."
Compatriots Harmonize and Rayvanny also featured on the list of 15 Sub-Saharan African artistes based on Global Views Billboard.
Tanasha Donna
The recognition comes just days after his Kenyan ex-girlfriend with whom they have a son together came out to say that the two are in good terms contrary to earlier reports.
In an interview with Mseto East Africa, Tanasha Donna said that she is not enemies with Diamond and that the two have decided to put their differences aside for the sake of their son despite their bitter break up.
"By the way me and the father of my son are okay, we are in talking terms, we not enemies, tuko sawa we are in communication for our son and I respect him very much," she said.
Donna further revealed that the two sent a joint demand letter to Tanzanian radio presenter Barton Mwembwa, after he claimed that he was the father of their child.
Read Also:Mbosso did not inherit Donna's car, says Diamond Platnumz in video
However, after Mwijaku called a press conference a few days ago and publicly begged for forgiveness, they decided not to press charges.
"When you realize you have done a mistake and apologize, I believe everybody deserves forgiveness kwa hivyo nitamsamehe. I am glad he took that initiative because I filed a court case, we sent him a demand letter me and the father of my child (Diamond) and we were about to sue him," she added in part.