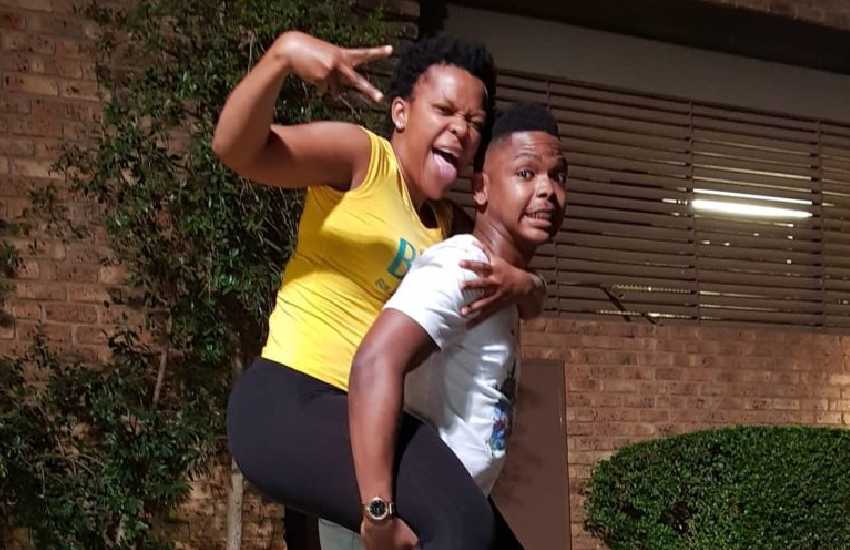 South African socialite Zodwa Wabantu,34, has opened on her struggles in quarantine as a public figure nursing a breakup following her highly publicized split from lover Vusi Buthelezi,23.
Speaking to Tshiza Live, Wabantu lamented that she was tired of being prodded about the relationship and affirmed that it was over.
"As someone who lives her life in the spotlight, my relationships are very public. When people ask if we have broken up, I tell them that it is over but we are still trying to work things out," she said.
Read Also: Why I like dating 'Ben 10s' - Zodwa Wabantu explains
Wabantu, however, remained hopeful that she would work things out with Buthelezi, and perhaps reunite, and reiterated that she has no intention of making him the centre of her life post-breakup.
"I love him and hope that we can fix things," added the controversial personality cum dancer who a year ago proposed to her other 'Ben 10' ex, Ntobeko Linda, with a Sh428,397 diamond ring.
"We as women we give our men money to marry us. Hard-working women hide that they marry themselves by giving their boyfriends money to go to their families to pay Lobola… Mine, queen. I bought it myself, marry yourself girl. Custom made princess style 9ct Rose Gold Morganite. Mine, my ring," she posted at the time.
Commenting on why she dumped Linda,24, Wabantu said his newfound celebrity status became too much and had to call off their highly anticipated wedding.
"I was on the verge of marrying him but he became too much for me. I'd done things for him. When I started dating him, he wasn't a celebrity but gradually he became one and I didn't like that," she said.
"I've always made it clear to him that I don't like dating a celebrity because I'm a celebrity myself. This is because the celebrity lifestyle is fake, and I don't want to date a fake person. When I come back home, I need a real boyfriend, not a fake one."
The deal-breaker, Wabantu added, is a pointer Buthelezi is aware, and denied he is a rebound after dumping Linda.
"I am glad Vusi understands this. He grounds me, he always brings me back to normal life, and he actually reminds me who Zodwa really is…He was single, I was single. It's important to note that I didn't jump from one relationship to another. I waited. I mourned for Ntobeko because I loved him deeply," said Wabantu of the man who swept her off her feet at a steakhouse in Florida Road, Durban in what was, at first, a business encounter.
"I had no intentions except doing business with her. I offered to brand her bus and she agreed. At that time there was no spark at all, we were simply doing business. She was happy and after that gave me more jobs.
Read Also: South African panty less dancer Zodwa Wabantu rubbishes death rumors
"We started warming up to each other. We'd check up on each other on a regular basis and we started going out together. Whenever I was free, I'd visit her, and she'd do the same. I guess we were missing each other and we weren't even realising it. We didn't realise we were falling for each other," said the student at the Durban University of Technology.