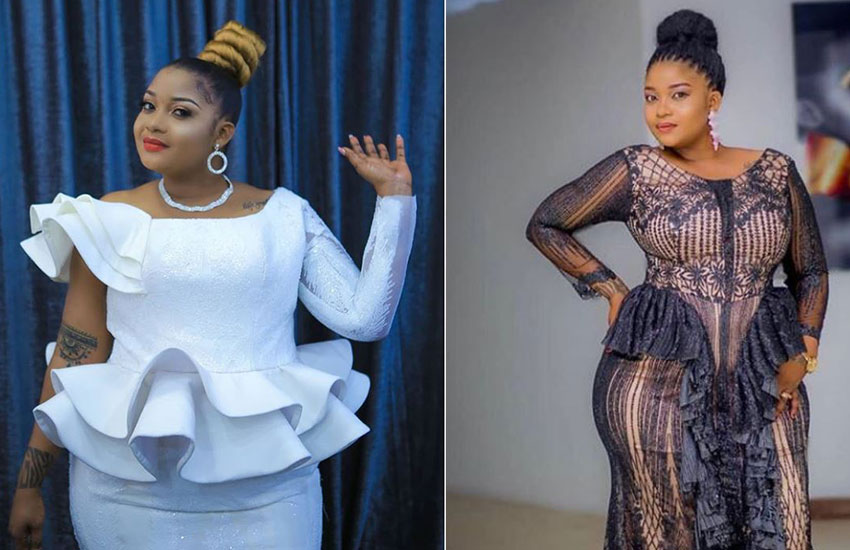 Tanzanian actress Zena Yusuf Mohammed alias Shilole is eying the Igunga parliamentary seat.
Announcing her candidature, Shilole said that she has served the people of Igunga, Tabora, for a long time and that she is confident that she will do better if elected in the October 2020 elections.
"Mimi Shishi ambaye ni mbunge kivuli wa mda mrefu wa kujitolea wa jimbo langu la Igunga na ambaye sipo rasmi bungeni kwa sasa," said Shilole.
The 33-year-old actress who also doubles up as a singer with over half a dozen songs to her name added that she is ready to serve and is hopeful of her prospects in the election.
"Naisubiria kwa hamu kubwa siku isiyokuwa na tarehe lakini ni mwezi wa kumi jumapili moja hivi asubuhi ya mwaka huu 2020 baada ya ibada ya kwanza, ni siku ambayo nitatangazwa rasmi kama mbunge mwakilishi wa jimbo la Igunga," Shilole added.
Read Also: Posh MP's house demolished by Government
Touted as one of the top female artists in Tanzania, Shilole noted that she has used her position for her community's development and reiterated that she takes pride in putting the region on the map
"Nimefanikiwa kuiweka Igunga kwenye ramani nzuri ya Tanzania bila ya kuwa mbunge rasmi kwahiyo sitashindwa kuifanyia maendeleo Igunga yangu nikiwa mbunge rasmi pale mjengoni,"
The actress pledged to deliver on her campaign promises and pleaded with her legion of fans for support as she jumps into the murky waters of politics.
"Wazee na vijana kwa pamoja nipokeeni kijana wenu nakuja tuiendeleze Igunga. Tukutane mjengoni, hapa kazi tu," she concluded.
'Subscribe' viral video
Commenting on a viral video of her struggling to pronounce the word 'subscribe', Shilole broke down in tears as she expressed how trolls almost broke her.
In an interview with Millard Ayo, the actress revealed that the British Council saw how she struggled to pronounce the word and enrolled her in an unnamed school.
"I know people are laughing at me, but one day I will speak good English. Nillishia darasa la saba, lakini watakuja kushangaa the way nitaongea Kiingereza. The British council saw my video struggling to say the word subscribe and they approached me and they enrolled me in school. We will soon prove people wrong. Am from Tanzania and it's not only us even other countries who also don't know how to speak English. But I will be better because I am learning now," she added.
Read Also: Love triangle? Jubilee MP's daughter dumped at city club
As much as people make fun of her because of her broken English, Shilole has never shied away from expressing herself in public.
A fan favourite in Tanzania, Shilole was appointed by Tanzania's ruling party CCM in 2015 as one of the influential artists to mobilize voters for the then presidential candidate, Dr John Pombe Magufuli.
In 2016, she signed up with Dume Condoms Tanzania as their ambassador.
Related Topics