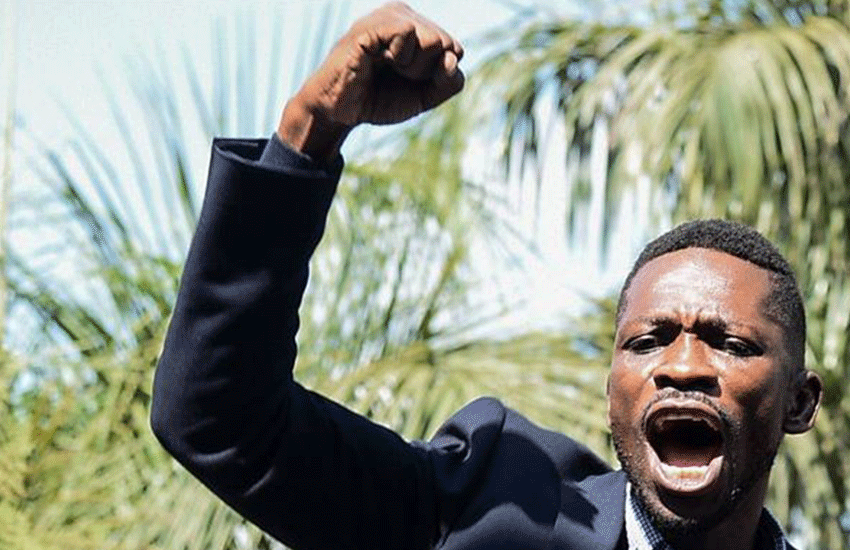 Ugandan pop star turned politician Robert Kyagulanyi alias Bobi Wine has vowed not to relent in his quest for the country's top job.
Speaking in Kampala after he was unconditionally released after spending the night in custody after being detained on January 6, Bobi Wine declared that nothing will scuttle his plans to run against President Yoweri Museveni in 2021.
"Our challenge is we are dealing with a government that does not respect the law. We are telling President Museveni and his police to respect the law and the ground should be levelled. We are taking you on in 2021 and we are winning," said Bobi Wine.
Read Also: My life is in danger- Uganda's Bobi Wine says after grenade attacks at his home
The youthful Kyadondo East legislator denounced police brutality and underscored why he cancelled a planned meeting in Gulu.
"We are not going for the Gulu consultation meeting today. This is because we have to make sure our arrested colleagues are out. Our Lira consultation meeting is on because we have met all the guidelines," said the MP.
But, according to the police, the firebrand politician was blocked from accessing a scheduled public participation event in Gayaza, Kyadondo East, for failing to comply with the 'Public Order Management Act and Electoral Commission guidelines'.
"Although Robert Kyagulanyo claims he met all the legal requirements for public consultations, the provisions of the Public Order Management Act, which deal with the conduct of public meetings and assemblies, were not fully met," stated the police in a statement.
Read Also:Bobi Wine unable to stand after beating in detention- lawyers
A position refuted by Bobi Wine lawyer Robert Amsterdam.
 "Our client Bobi Wine and others have been arrested without reason by Uganda security forces and are being held at Naggalama police station amid reports of violent crackdowns against protesters. We denounce this violation of basic rights and will update on the situation soon," stated Amsterdam.