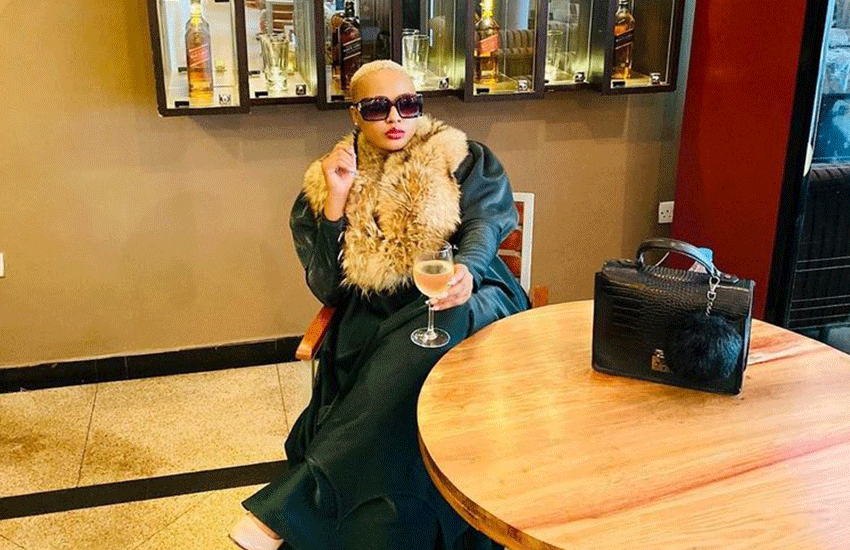 Popular Bongo actress Jacqueline Wolper has revealed why she relocated from Dar es Salaam to Arusha, northern Tanzania.
Speaking to Millard Ayo, Wolper denied that she had gone broke and explained that she moved to Arusha as it is an expensive city that attracts the rich.
"Nimeona kuwa status yangu imemeongezeka na nataka more privacy na kidogo nimekuwa bosi. Kwa hivyo ndio maana nimeenda kuishi Arusha kwa sababu Arusha ni mji ambao ni expensive, ni mji wa watalii.
"Kwa hivyo naenda kuangalia opportunity, nataka kufanaya kitu gani ili niweze kudeal na matajiri wenzangu," said Wolper.
Commenting on claims she moved to live with her expatriate lover, Wolper clarified that she has no plans to cohabit before marriage.
"Hapana siishi na mtu yeyote. Sio dream yangu kuishi na mwanaume kabla sijaolewa. Sometimes my boyfriend is in Nigeria, Dubai, Australia, kwa hivyo haishi Tanzania na hatuishi pamoja," added the outspoken actress who parted ways with singer Harmonize in 2017.
Her bold declaration comes months after she revealed that she was living in fear over her utterances.
Speaking to Ijumaa Wikienda, the stylist lamented that 'her mouth' will one day land her in trouble with witches and sorcerers.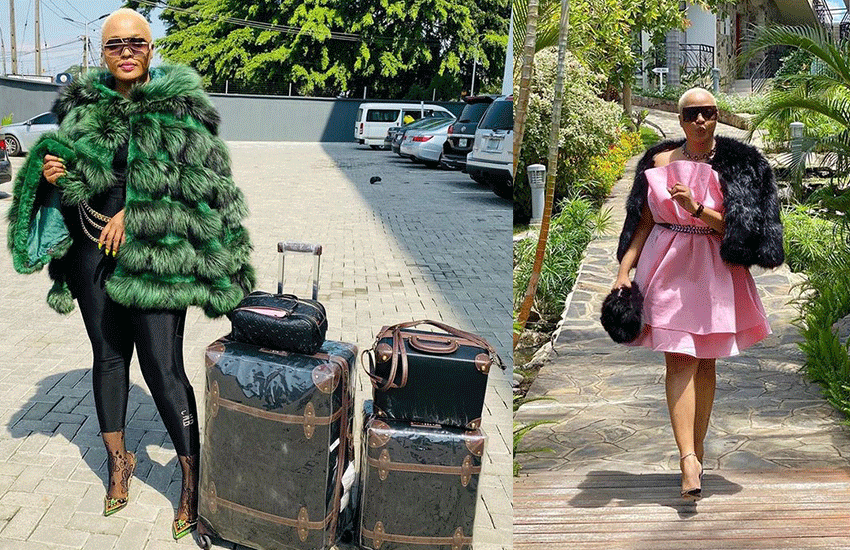 She explained that she does not understand why when given the opportunity to speak, she talks nonstop and expressed fear that it might cost her in the long run.
"Unajua baada ya kumaliza kuongea siku zote nikisikiliza najiuliza mdomo wangu una nini?" Noted Wolper.
She, however, reiterated that everything she utters is the truth.
"Ingawaje nakuwa katika hayo maneno nimeongea ukweli kabisa, inafika wakati mpaka nawaza watakuja kuupiga juju uende upande," she concluded.
Prior to the 'dark forces threat', Wolper was in a heated argument with her ex-boyfriend's Italian wife, Sarah.
Fuming, Sarah claimed that Wolper was still side chatting her man and warned the actress to stop commenting on the singer's social media posts.
"Stop commenting on my boyfriend's page like a s****d and you call her mum for which reason? Leave him alone," Sarah warned Wolper.
To which Wolper laughed it off sarcastically, "Leo siku yangu yakucheka kireno mpaka nalala."