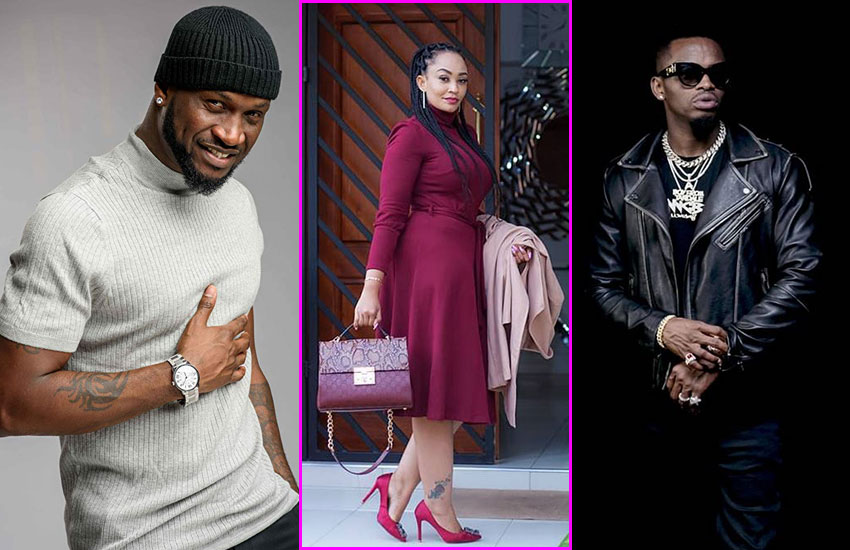 Peter Okoye, the former one-half of Nigerian music group P-Square, has denied that he had an intimate relationship with Diamond Platnumz's ex-lover Zari Hassan.
Speaking to Cool FM, Okoye said that it was irresponsible for Diamond to allege that he cheated with the Ugandan socialite cum entrepreneur.
Okoye added that he does not want to be distracted by sideshows as he is working on his music projects.
"To be honest with you, I do not know what they are talking about. I can never, and would never say anything. Please, I have a new single, and I do not want to get distracted. I do not want to comment on Diamond's allegations. In fact, it is stupid," said Okoye on the Midday Oasis show.
On Tuesday 23, the Wasafi CEO claimed that he has photos that Okoye dated the mother of his two children while they were still together.
"Namheshimu Zari ni mzazi mwenzangu, alikuwa wife material. Alikuwa anataoka na Peter wa Psquare, niliwahi kukuta sms nikamuuliza.
"Alikuwa anachepuka pia na Trainer wake na alikua anamleta hadi kwangu, lakini sijawahi kufunguka. Na ukweli sijawahi kuachwa na Mwanamke, Ukizingua nitakupiga matukio utaondoka mwenyewe," narrated Diamond.
Zari dismissed the reports as hogwash.
"Let's get a few things straight. I was about to sleep and people keep sending me voice notes about Nasibu and how he went on his radio tarnishing me.
"I'm just here thinking if you guys are going to believe a word coming from a man like him, the same guy who denied his own blood, then you are also stupid just like him… Naomba tuheshimiane. Stay where you are, we are doing okay without you."