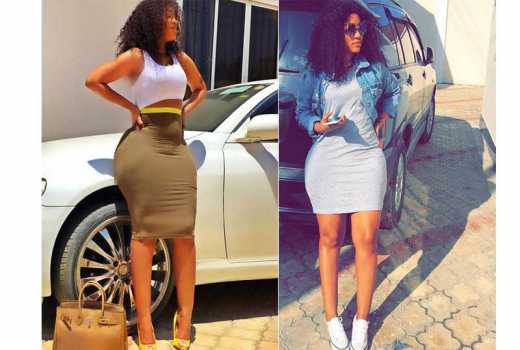 Condolence messages have poured in for demised Tanzanian socialite Agnes Gerald popularly known as Masogange. The 28-year-old passed away on April 20th at the Mama Ngoma hospital in Tanzania.
Confirming her death, Dr Rama Ngoma told EATV that Masogange died from pneumonia and low blood pressure after being admitted at the medical facility for four days.
According to actor Steve Nyerere, her body has already been moved to Muhumbili National Hospital with burial arrangements currently underway.
She was mourned by several celebrities:
diamondplatnumz R E S T I N P A R A D I S E A G N E S
rayvanny R.I.P Aggy
harmonize_tz#Godsplan ???? R.I.P. Aggy
wemasepetu Innah lillahy wa innah illahy rajiun... Dah...!
vanessamdee Rest Easy Mama yangu, dah ???????? Mwenyezi Mungu Ailaze Roho yako pahali pema. ????????
Run-ins with the law
On July 5 2013, Masogange was arrested in South Africa alongside one Mellisa Edward while trying to smuggle 180 Kgs of Ephedrine into the country. Ephedrine is an ingredient in manufacturing the drug Methampetamine (Meth).
After spending two months in prison she was fined about Sh1.2 million for her offence.
On April 3rd 2018, Masogange was sentenced to three years in jail or a fine of Sh67, 000 after she was found guilty of drugs and substance abuse.