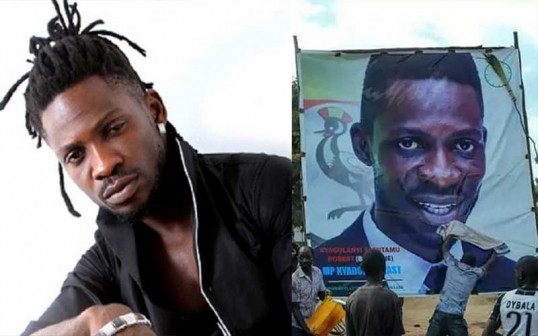 Robert Kyagulanyi aka Bobi Wine has won a parliamentary seat in Uganda.

Bobi Wine emerged as the winner after amassing a massive sweep to victory after garnering an overwhelming 25,659 votes out of about 32,000 votes cast.

Wine who stood as an an independent ticket, defeated four other candidates, including President Yoweri Kaguta Museveni's NRM candidate Sitenda Sebalu.
Sebalu conceded defeat.
He joins the ranks of Tanzania's Professor Jay who after a successful career in the showbiz industry made a move on the political arena and won.

In Kenya, Charles Kanyi alias Jaguar is also trying his stint at Starehe's parliamentary seat ahead of the August 8 polls.

Others have however not been successful though such as Wyclef Jean best known for the Fugees who unsuccessfully ran for Haiti's presidential seat.