Leaders and preachers come from God, but not all of them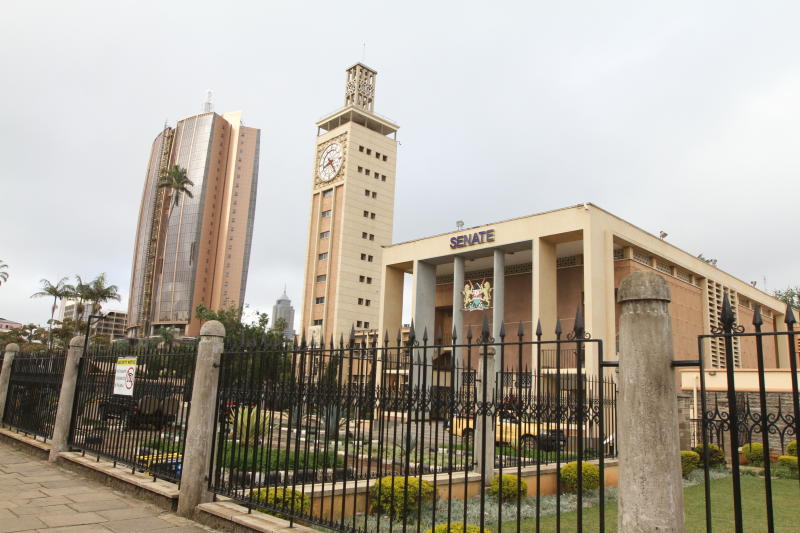 I bumped into a conversation that shows how confusing faith in God can be.
The talk centred on a candidate who has made himself believe that God has anointed him for a leadership position in the forthcoming 2022 General Election.
I am the least qualified to judge anyone when it comes to that, but it got me thinking that perhaps it is time those seeking elective positions stopped dragging the name of God into their campaign strategies.
My heart skipped a beat, I guess, as I followed the conversation. The 2022 General Election is evidently bringing out the best in candidates, but also the ignorant side of their faith.
No! Not every leader is chosen by God. Parading candidates from Members of County Assemblies to presidential hopefuls in worship places for blessings, and in turn saying that leadership is from God is a no brainer. Why?
The level of ongoing campaign strategising is in high pitch in spite of the Covid-19 restrictions – which election candidates do not care about anyway. Many have probably been vaccinated so they are much more focused on their self-serving goals regardless of the risk they might be exposing others to. That in itself is a pointer to the misconception of what leadership from God is all about.
What is quite interesting is how some of these candidates claim with such conviction that God has sent them to lead. Possibly yes, because we do not know ways in which God works in every person. The connection with God is so personal that it is difficult to tell true claims made in the name of God.
Yet there is a social dimension that even if we do not know the relationship between God and an individual, we can still make disclaimers.
Leaders do not drop from the heavens. They are our sisters and brothers. We know their places of origin, their parents and siblings.
As a society we also know what leadership capacities someone is blessed with. After all, we debate about leaders we have never physically met in restaurants, markets, offices and in several media platforms.
We draw such strong conclusions about our preferred candidates that we bind ourselves to actions aimed at defending them with our bodies and souls.
So, even from reading through public knowledge, we know of some candidates, especially those soliciting for seats as Members of Parliament, governors and presidency. We have the brains to figure out the personality and aptitude for leadership in each individual candidate.
We can misjudge to an extent, but we cannot claim that we do not know candidates for such high offices to a point where we take them for their word.
And, even if we don't know them, for instance, in cities where everyone tends to mind their business, we still can find out a lot about the candidates before casting our votes.
Surprisingly, it appears that many of us have settled on the idea that all leadership is from God. If so, dictators and the genocide planners in history must have been anointed by God. Well, this is not the kind of trust in God that any serious believer wants to practice.
Just like not every preacher we see and interact with has an idea of the content they preach, for instance, by denying followers the right to seek medical care, seek counselling, educate children and provide space for transparency within their institutions, so are some political leaders we elect every so often.
The Holy Book in Romans 13:1 says, "let everyone be subject to the governing authorities, for there is no authority except that which God has established." Perhaps this is the mistaken verse that is used to justify leadership legitimacy.
But one needs to read the whole section to get the context of that verse. Further, the Pauline literature and the Gospels emphasise the centrality of servant leadership as the true leadership from God. Only servant leadership is from God.
Dr Mokua is executive director, Loyola Centre for Media and Communications