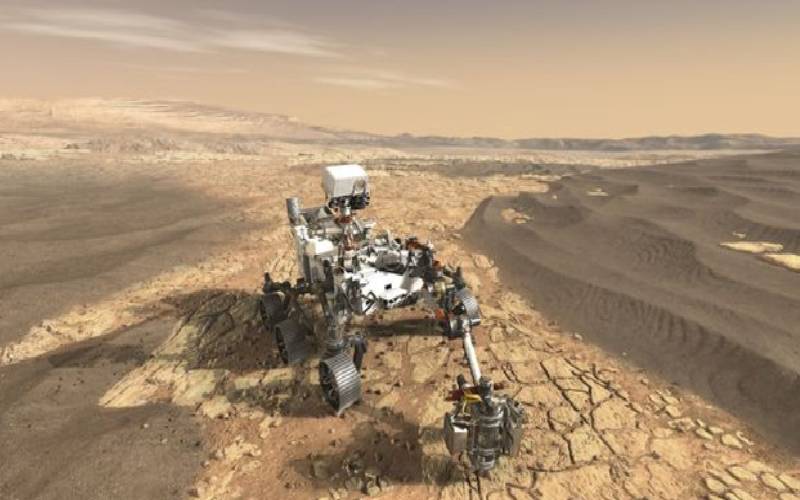 NASA's chief scientist Jim Green has predicted that life will be discovered on Mars within a couple of years - but warned that the world is not prepared. The US space agency and the European Space Agency (ESA) are both preparing to send rovers to Mars next year, in search of alien life. ESA's ExoMars rover, named Rosalind Franklin after the British DNA pioneer, will drill two metres down below the surface to collect samples of Martian soil, known as regolith. These soil samples will then be analysed for signs of life in Rosalind's onboard laboratory - with confirmation expected to come within weeks or months of landing.
SEE ALSO: Jupiter's moon Europa 'could be home to alien life', NASA study claims
Meanwhile, NASA's Mars 2020 rover will also drill into rock formations on the surface of the Red Planet and collect samples. However, rather than analysing them in situ, these samples will be sent back to Earth for examination - the first time material from Mars will ever be brought back. In an interview with the The Sunday Telegraph, Dr Green said the missions could finally answer the question of whether we are alone in the universe. "It will be revolutionary," he said. "It's like when Copernicus stated 'no we go around the Sun'. Completely revolutionary. It will start a whole new line of thinking." However, he warned that mankind may not be prepared for the results.
SEE ALSO: We don't owe you a penny, Raila's party tells ANC
"I've been worried about that because I think we're close to finding it, and making some announcements," he told the newspaper. "What happens next is a whole new set of scientific questions. Is that life like us? How are we related? Can life move from planet-to-planet or do we have a spark and just the right environment and that spark generates life?" The rovers will collect their samples near the site of an ancient Martian ocean, where life may have existed billions of years ago. Dr Green explained that: "When environments get extreme, life moves into the rocks." Evidence for this already exists on Earth, where "there is more life below our feet than on the surface".