Uhuru leads over 100 countries in pledge for sustainable blue economy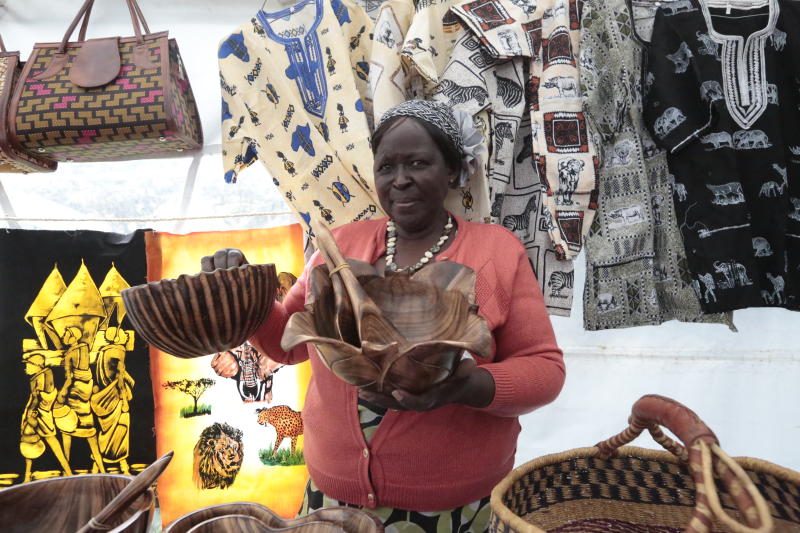 President Uhuru Kenyatta yesterday led more than 100 countries in pledging commitment towards fostering a water resource-based economy that does not exclude environmental conservation in the search for profit.
The Head of State was speaking at the opening of the first global Sustainable Blue Economy Conference (SBEC) where 184 countries are represented and 17,000 delegates are participating. The events are spread out across Nairobi.
At least five presidents headlined the three-day event. They were from Uganda, Zanzibar, Seychelles, Somalia and Mozambique.
Eleven Heads of State and government were expected with 88 ministers representing their nations.
Invited world
President Kenyatta said the Blue Economy bound the world towards a "common destiny", as he invited world governments to work with Kenya.
"Some of the steps you could consider include financial resources, transfer of technology and innovations as well as capacity building. But such action must be collective. Two thirds of global waters lie beyond national jurisdiction. Action in one sea will have a positive or negative effect on other seas," he said.
Uhuru made four pledges "for the sake of present and future generations", warning on the impact of environmental degradation.
"We know unless our environmental riches are protected there can be no lasting prosperity for any of us," he said.
He first pledged to adopt policies that "re-energised" national economies.
"Adopt appropriate policies, strategies and mechanisms to harness the blue economy to re-energise our national economies and to create great opportunities and jobs for our people," he said.
He also promised to tackle "head-on" the challenge of waste management and plastic pollution, saying it compromised health of humans and the water resources and threatened food security and biodiversity.
Thirdly, he pledged to ensure responsible fishing to "conserve the endangered species and high value fish stocks, on which millions of people depend.
Fourth, he committed to ensure safety and security in the high seas so that "global trade, connectivity and all businesses can thrive unhindered and unfettered."
"On the basis of these imperatives, I pledge that in Kenya, I will lead from the front," he said.
Uhuru said measures to revive Kenya's maritime transport were being undertaken. They include the upgrade of the Kenya maritime school.
Carbon reservoirs
He warned that the world had paid inadequate attention to the impact of human action on the health and productivity of its waters.
"Further, oceans, seas and lakes support livelihoods, food security and nutrition, employment, 90 per cent of maritime trade and transportation, and counteract the impacts of climate change as carbon reservoirs," he said.
Foreign Affairs Cabinet Secretary Monica Juma said the conference would culminate in a Nairobi statement of intent.
Dr Juma said land-based resources were yet to fully deliver and that the world needed to turn to the blue economy.
"For years, our development has been driven by land-based resources. Obviously, this hasn't delivered desired goals," she said.
Environment Cabinet Secretary Keriako Tobiko called for synergy between environmentalists and the productive sector, as they were "mutually reinforcing."
"Those of us in the environment sector have always struggled to lead the cause of environmental conservation in isolation to what goes on in the economic sector. However, we have come to realise that this is not a viable proposition," said the CS.
The country has secured Sh900 million in funding for the conference and the Foreign Affairs CS last week said 11,571 delegates had confirmed participation.
Japan and Canada are the biggest financiers of the meeting. They are also co-hosts. Canada pledged Sh200 million while Japan Sh300 million.
President Kenyatta made four pledges that reflected his approach towards a sustainable blue economy.