Uhuru's surprise gift to humble Gatundu North family after chance meeting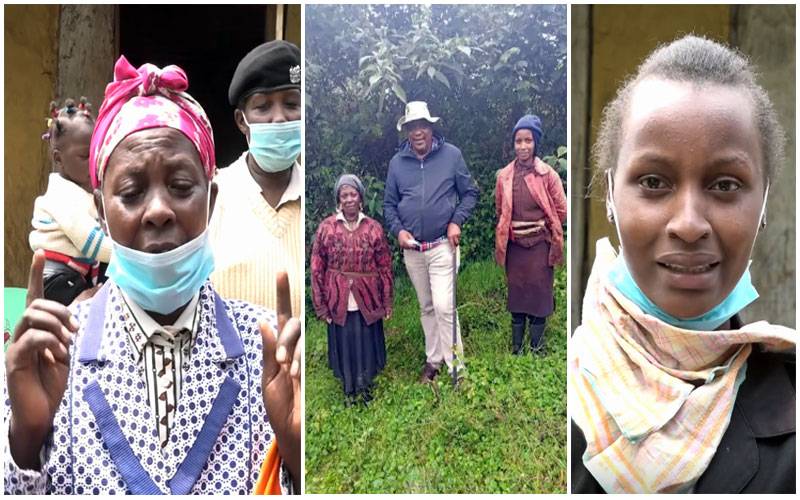 President Uhuru Kenyatta has gifted a humble Gatundu North family two dairy cows after the mother-and-daughter made that request last week.
Esther Wanjiku Mburu and her daughter, Nyambura Mburu, were on firewood-fetching mission on Monday, July 12, when they saw the President standing near Kieni Forest in Gakoe, Gatundu North in Kiambu County.
Kenyatta was wearing a hat and face mask, which made it hard for the mother-and-daughter to immediately recognise him.
"We were lucky to get more than enough firewood in the forest. That meant we had to transport the firewood home in two trips. We made a first trip, and while returning to the forest to collect the remaining fuel-wood, we saw a man standing near the forest. He was in a hat and a face mask," Wanjiku told The Standard at her Gakoe home on Friday, July 24.
"I told my daughter: 'That must be a forest service officer'. We had a document allowing us access to the forest. I, again, told my daughter: 'Let's just proceed because we are here legally'," recounted Wanjiku.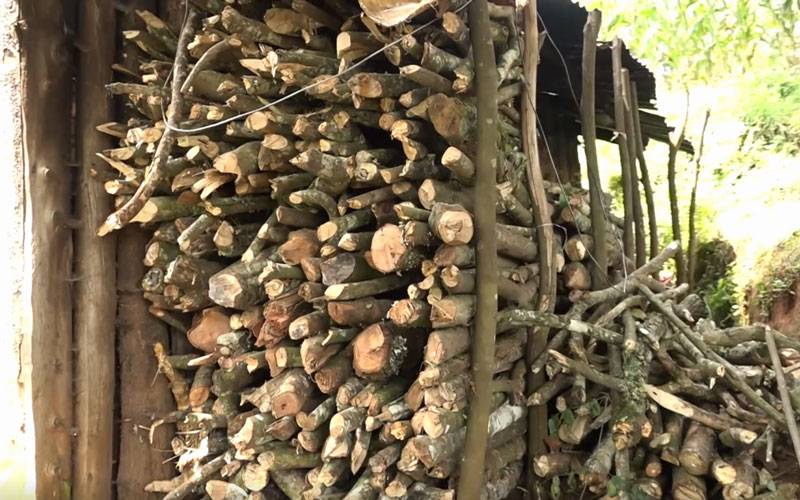 The President was about to leave the forested area in his convoy, when he developed an interest in speaking with the mother and child.
"While walking past his security team, he called me, and said: 'Hi mum, I want to visit your home. Kindly, let me accompany you home'," said Wanjiku.
"I asked myself: 'What if I'm welcoming a bad person into my homestead?' I brushed off that thought, nonetheless, and asked my daughter to look for a youthful male neighbour, who would raise the alarm should anything bad happen.
"I, thereafter, walked home and opened the gate for him. All that while, I didn't know it was President Kenyatta," said Wanjiku.
It was her youthful daughter, Nyambura, who recognised the President.
"She (Nyambura) told me: 'Mum, I am suspecting this is our President, Uhuru Kenyatta'. I was surprised, and felt instant feebleness in my knees. It was then that the Head of State introduced himself, formally.
"He, thereafter, told me: 'Mum, receive this small token from me'. He gave my daughter and I some money, which he squeezed into our hands."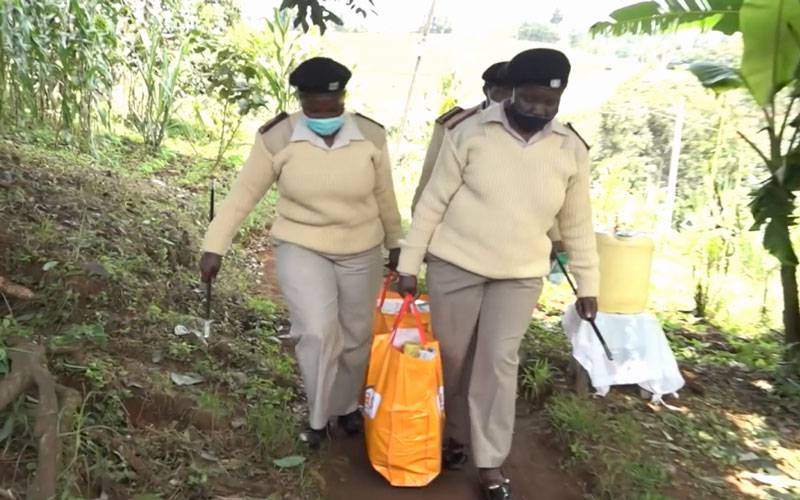 Wanjiku said after the brief talk, Kenyatta requested to take pictures with them.
"I was surprised by his humility; he greeted me despite my hands being muddy from firewood fetching," said Wanjiku.
Nyambura, on the other hand, told The Standard that she never, in her wildest imagination, expected to meet a high-profile person of the President's calibre in the local forest.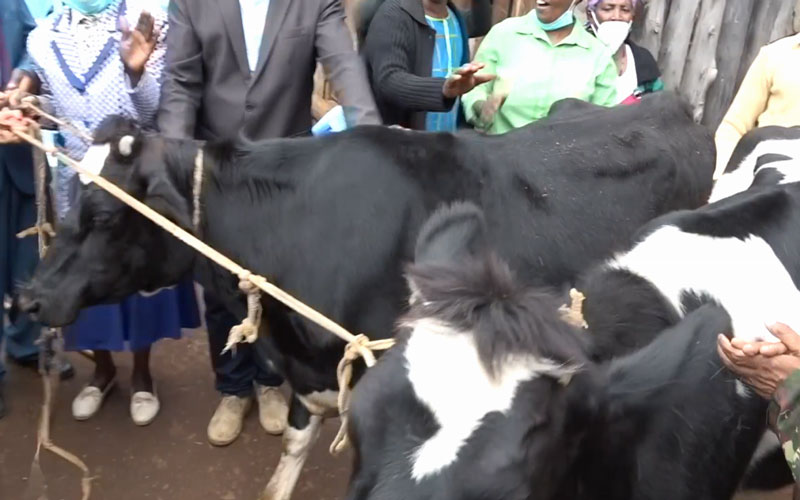 "I was shocked to see the President in a forest. That's the last place you expect to meet a Head of State. My only request to him is that he helps me get a job. I pursued catering course in college," she said, adding that the employment, if offered, would help her feed her children.
On Thursday morning, July 22, – nearly two weeks after the President met the mother-and-daughter – he granted them their wish of owning dairy cattle.
Area Member of Parliament, Wanjiku Kibe, said Kenyatta delivered two pure breed milk-producing cows through the county commissioner's office.
"This level of humility is what endears the President to Kenyans," said Kibe.
Kiambu County Commissioner Wilson Wanyanga told The Standard that in the next one year, "the heifers would be producing milk".
"I will regularly visit the family to monitor their dairy farming progress," he said.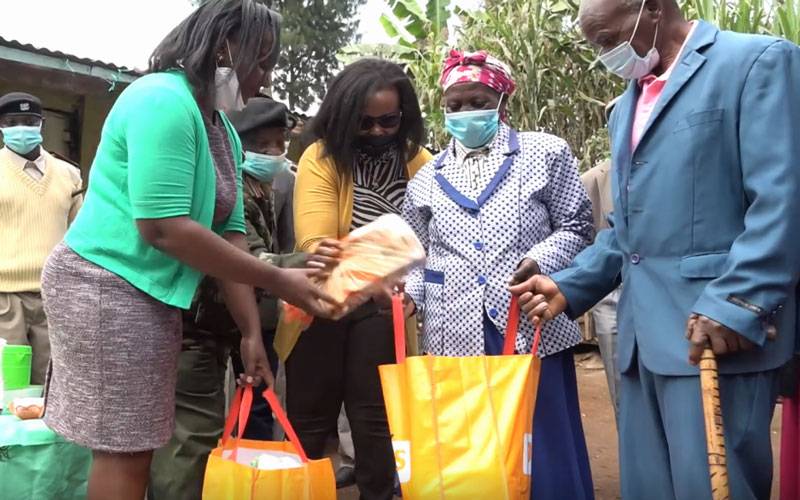 Joseph Thuo, a veterinary officer, told Wanjiku's family that the cows have the potential of producing 70 litres of milk daily.
"Proper feeding and regular vaccination of the animals would see the family benefit fully from dairy farming," said Thuo.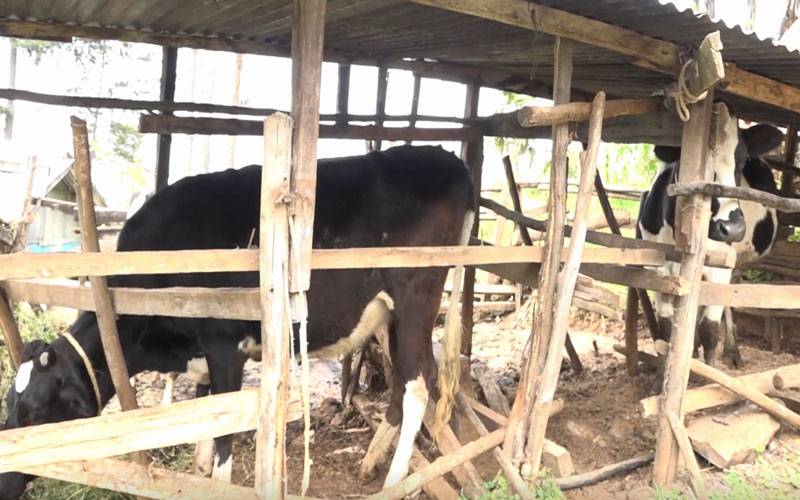 Price estimates from cowsoko.com suggest a Friesian heifer costs between Sh90,000 and Sh120,000. Kenyatta might have spent at least Sh200,000 on the cows he gifted Wanjiku's family.
The President also did shopping of fast-moving goods, including bread and other foodstuff, for the humble Gatundu North family.