How the wheels came off Kenatco's transport dream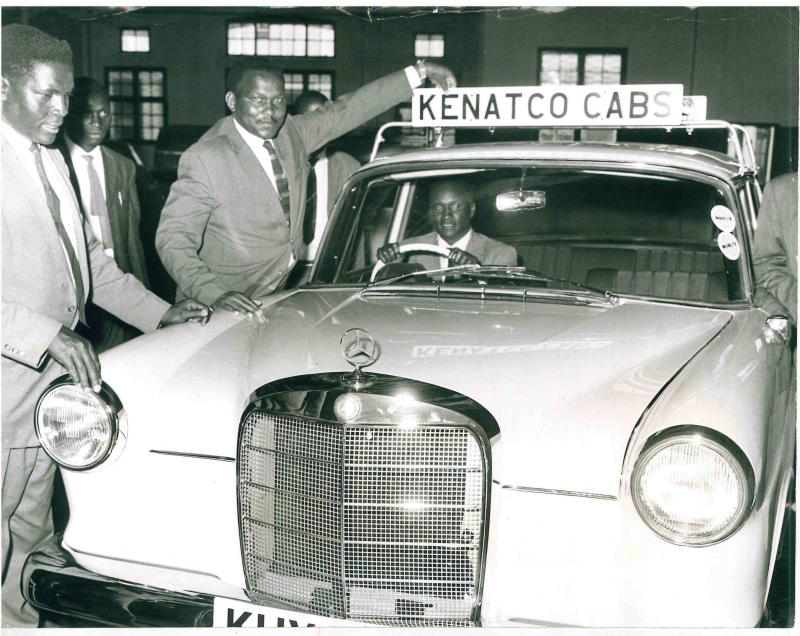 By the 1970s, Kenatco had established itself as a giant African transport firm playing a key role in cross-border trade.
It had a fleet of over 40 trucks and 80 taxis, employing 1,000 people and another 5,000 indirectly.
Kenatco would also sub-contract hundreds of trucks whenever a business opportunity arose.
The firm had the capacity to transport 12,000 tonnes of coffee monthly from neighbouring countries to the Mombasa Port.
Import goods transported across the region included machinery, vehicles, food and pharmaceuticals.
Kenatco's trucks also delivered oil from Mombasa to Zambia and on the return trip, they would be loaded with copper.
Its other key markets and routes included Rwanda, Burundi, eastern Congo (then Zaire) and Sudan.
Kenatco's fleet of taxis included luxury sedans such as Mercedes Benz and Ford.
Take a quick survey and help us improve our website!
Take a survey
They were operated by smartly dressed and eloquent drivers.
In 1967, when handing over 16 saloon cars, including Ford Zephyrs to Kenatco, then Defence Minister the late Dr Njoroge Mungai stressed that the vehicles would be driven by "specially chosen drivers who speak English and Swahili."
Kenatco was growing exponentially that it even mulled acquiring petrol stations.
Kenatco's might was displayed when Kenya hosted the Organisation of African Unity (OAU) (now the African Union) in the early 1980s.
The government was to provide transport for the delegates using about 450 vehicles and had imported 90 Mercedes Benz cars for use by heads of state and ministers during the conference.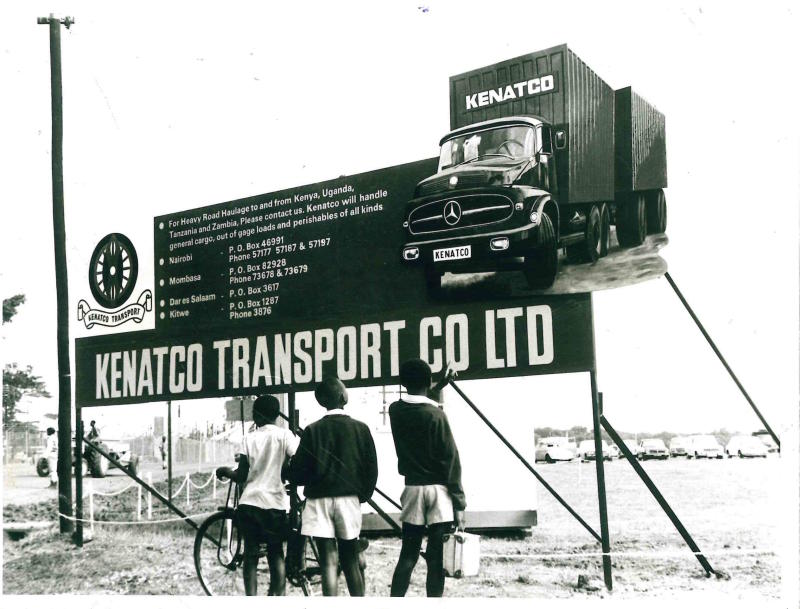 Kenatco cashed in, sub-contracting cars and minibuses from private owners and tour companies.
After the conference, Kenatco later bought 30 of the Mercedes Benz vehicles used during the conference to join its taxi fleet.
The German machines included the diesel-powered Mercedes 200 model and the petrol-propelled 250 model.
After the purchase, the firm's then-boss Yuda Komora - during whose reign it collapsed - defended Kenatco, saying its services were not for "big people" but for all Kenyans and national service.
"What is Sh4.50 per kilometre when you consider the fact that you are being driven in a Mercedes Benz by a well-disciplined and well-dressed driver and with your safety guaranteed till you reach your destination?" he posed at the time.
The firm also termed as misinformation claims that it had a monopoly to transport goods as its trucks were being hired by the National Cereals and Produce Board (NCPB) to ferry maize.
Under the deal, the firm sub-contracted 100 trucks that carried 140,000 bags of grain to Nakuru every fortnight.
However, the boom would not last long for the company that was established in November 1961.
Its pioneering directors included the late Kenneth Matiba, Joseph Wanjui and former vice president the late Joseph Murumbi, who served as an alternating director.
When the company, then known as the Kenya National Transport Cooperative, started experiencing financial woes, the government took it over through the Industrial and Commercial Development Corporation (ICDC).
This saw the original shareholders bought out and the firm renamed to the Kenya National Transport Company (Kenatco).
In October 1983, weighed down by interminable financial woes, it was placed under receivership.
Its problems had started manifesting when it registered over Sh17 million loss in 1981, falling into a severe liquidity crisis.
The receivership reasons were cited as under capitalisation and a streak of loss-making.
Kenatco's efforts to raise medium-term capital were futile, and it had been operating in overdrafts and short-term loans.
The field had also got very competitive, with private sector players gaining ground in the markets it hitherto controlled.
In the late 1970s, its lucrative business in Zambia had been cut off owing to the closure of the Kenya–Tanzania border.
It could not withstand the competition from private transporters in Uganda, Zaire, Rwanda and Burundi.
Kenatco had enjoyed a monopoly transporting coffee, with its trucks having police protection.
In 1981, state protection would end, which saw the company stop transporting coffee for about four months owing to insecurity.
Its annual reports cited losses caused by the high cost of operating old and uneconomical vehicles. The company also blamed the prevailing economic slump and high inflation for the losses.
Lack of financing meant the company couldn't replace 59 of its trucks and trailers. It was also owed millions of shillings by the Kenyan and Ugandan governments.
As a result, hundreds of workers were laid off, with its debts estimated at Sh80 million when it was put under receivership amid calls for prosecution of top management.
Looting was also bleeding the company dry. In some instances, the company's assets were sold controversially at throwaway prices.
For example, in the late 1980s, some of its Mercedes Benz vehicles were sold for as low as Sh4,000.
Nalin V Rhanji, a Nairobi businessman who bought seven of the vehicles defended himself, claiming he'd bought "junk."
Eight of the high-end vehicles were bought at Sh76,000 and two others for Sh18,000, with the lowest going for Sh4,000.
The businessman said they were grounded for a year before being sold.
Kenatco's other assets sold controversially included plots, haulage trucks, trailers, workshop equipment, office fittings and furniture.
However, during the 1983 receivership, a separate entity Kenatco Taxis was set up to run cab operations.
But the company would also be placed under receivership in 1996 where it has been since and is now straddled by an over Sh1.2 billion debt that is still accruing interest. Plans to lift the receivership are now underway.