The future of the three-wheeled rickshaw (tuk tuk) industry is set for major changes.
There has been a directive by County Executive for Transport Tawfiq Balala ceasing the registration of new tuk tuks in a move aimed at decongesting Mombasa.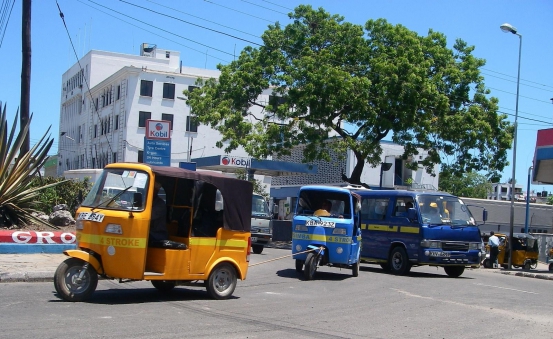 But yesterday the county assembly's committee on transport and infrastructure defended the industry that generates over Sh80 million annually in levies to the county government.
In a report tabled by the committee's chairman Murfad Amur on Tuesday, the assembly struck out Mr Balala's directive citing massive loss of revenue and increased levels of unemployment.
The committee recommended that the department of transport drafts legislation for the regulation of the transport industry in the county and submit it for public participation and consideration by the assembly.
The report also said legislation should put in place to ensure stiffer penalties for offenders, that tuk tuk operators wear uniforms, have common badges and belong to Saccos and operators associations.
The Inspectorate and Traffic Police were also directed to enhance enforcement of traffic laws and by-laws to restore sanity and discipline in the sector.
Inspection tests
The report also recommends that unworthy tuk tuks that do not pass inspection tests should be phased out and there should be enhanced and regular training of drivers.
The committee said there should be a follow up on operators who have not registered and those defaulting on monthly payments with options being given to those who wish to pay yearly or half yearly to the county government.
Yesterday, representatives of the three tuk tuk associations; the Tuk tuk Dealers and Operators Association, Mombasa Tuk Tuk Association and Kenya Tuk Tuk Welfare Association supported the move by the assembly and invited Balala to meet with them to forge the way forward for the industry.
Kenya Tuktuk Welfare Association Chairman Anwar Bujri said the industry has over 6,000 registered tuktuks and it was a major income contributor to most households and the county government.
Mr Anwar said the industry employs over 12,000 people both directly and indirectly such as drivers, mechanics and spare part dealers.
He said the government also benefits in terms of license fees and a monthly parking fees.
"The tuk tuks provide employment to a lot of youths and this has reduced crime and drug abuse in the county," said Anwar.
Nawal Zaki, the chairperson of the interim stakeholders committee, said many families rely on the tuk tuks for food.
Mombasa Tuk Tuk Association Sectary General Mohammed Musa said stopping registration of tuk tuks means phasing them out completely because the life span off the three wheelers is only three years.