'Land sub-division biggest threat to wildlife'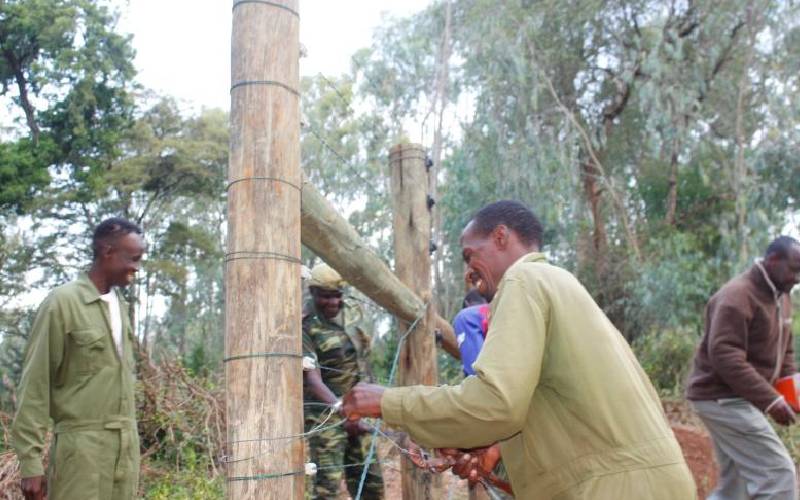 Land fragmentation, and not poaching, is the biggest threat to wildlife.
This is according to wildlife conservation body Africa Wildlife Foundation (AWF).
AWF Country Director Nancy Githaiga said if the situation is not arrested there will be no habitat for wildlife.
This is happening at a time when AWF has just celebrated its 60th anniversary, which happened alongside the inaugural Benjamin Mkapa African Wildlife Photography Awards.
"The biggest challenge we are currently having is habitat loss where the land that was meant for wildlife is now being used for farming thus losing the habitat because it's becoming smaller. Our appeal is that there should be land use planning that is implementable and not just on papers," said Githaiga.
She expressed fears the loss of habitat through degradation will also increase human wildlife conflict, leading to death of animals like lions and elephants.
She also had good news saying that in the last census, the number of rhinos and elephants has increased.
"As the number increases, we should now be worried and ask ourselves where will these animals go due to land fragmentation and that is why land use planning is key," said Githaiga.
"This research has given scientific result on how to manage elephants in Kenya and South Africa and we have also been working closely with Kenya Wildlife Services on the rhino work from when the numbers were low in the 1990s and seeing numbers move from 400 to almost 800," she said.
She said poaching was no longer a big a threat, citing 2020 when there was no case reported on rhino poaching.
This, she says, is an achievement by the ministry and agencies dealing with poaching.